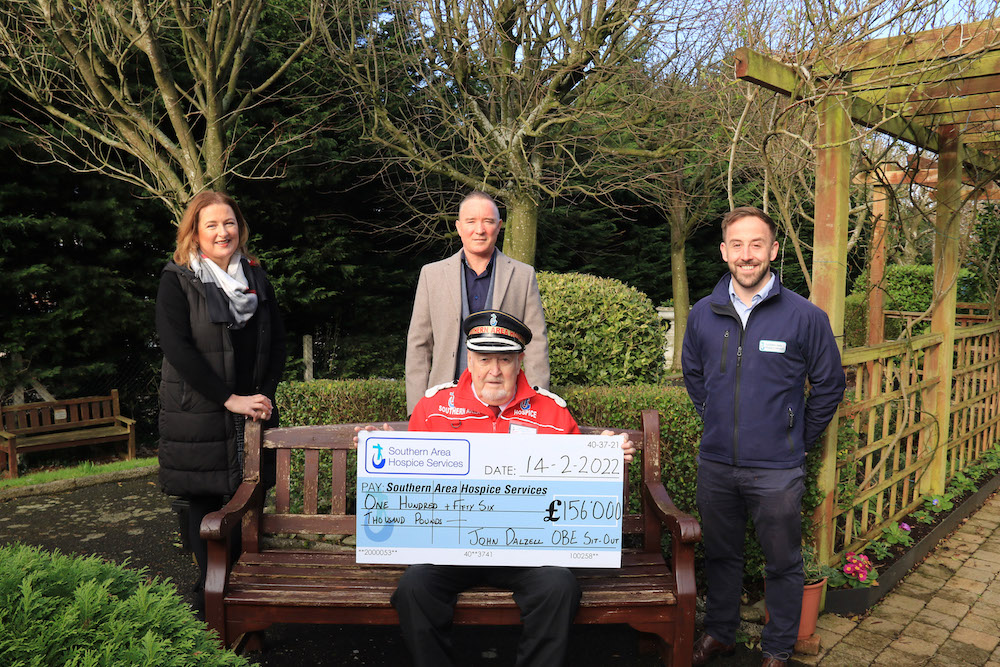 Newry fundraising champion John Dalzell has raised a staggering £2 million for the Southern Area Hospice sit he began in 1991.
John Dalzell OBE completed his 30th Annual Christmas Sit Out on Hill Street in December, a result of which saw him present another incredible cheque for £156,046 to the Southern Area Hospice.
John, who turned 80 at Christmas, sat out in his trailer for almost two weeks in the run up to Christmas as well as having his team at other locations at Fiveways, The Quays and B&Q Newry.
John, who is a newly appointed Ambassador for the Southern Area Hospice has now raised an incredible £2million to date for local Hospice care.
John as always, wished to extend his thanks to each and every person who helped in any way to make this year's Sit-Out such a success.
Hospice Fundraising Manager, Siobhan McArdle said: "I am absolutely delighted that John has reached the fantastic milestone of £2million, it truly is a testament to the many years of hard work by John and the Sit-Out Team.
"On behalf of everyone here at Hospice I would like to thank John and his dedicated team for everything they have done to make the Sit-Out such a success.
"We have always known John was a man in a million and now we can proudly say he is a man in two!"
Sign Up To Our Newsletter