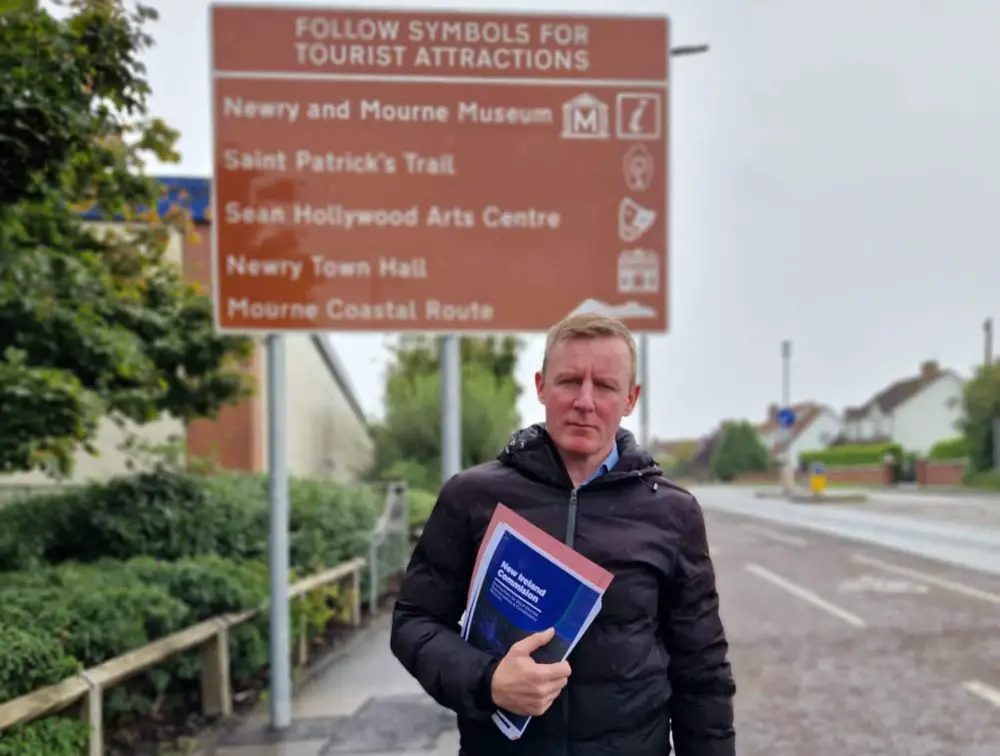 A sense of long-held frustration has come to the fore once more with those in charge of promoting tourism in the greater Newry district seemingly content to wipe south Armagh off the map.
SDLP Newry and Armagh MLA, Justin McNulty, has hit out at a decision to erect new tourism signage around Newry that fails to direct visitors to south Armagh.
"I am deeply disappointed that South Armagh has once again been wiped off the map by those tasked with promoting tourism in our district," said Mr McNulty.
"When the Council proposed a tourism strategy last year, which excluded south Armagh, my SDLP colleagues and I fought against it and succeeded in having it binned.
"There are just eight designated Areas of Outstanding Natural Beauty in the north of Ireland, and south Armagh is home to one of them. The fact that the authorities are unwilling to signpost people to the Ring of Gullion is completely unacceptable.
"My SDLP colleagues and I will be challenging this in the strongest possible terms. South Armagh deserves equal treatment and equal support from our Council and government bodies."
Sign Up To Our Newsletter