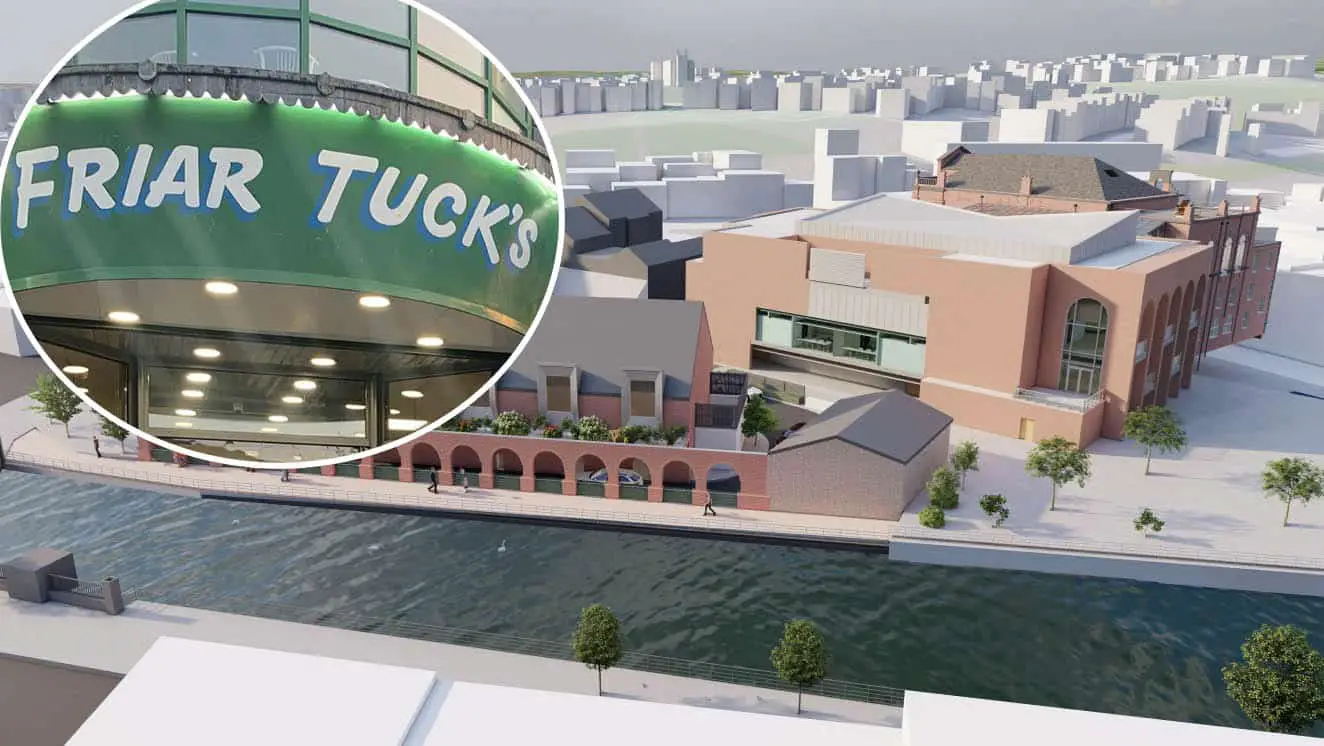 A former Newry shopping arcade is to be completely transformed with plans for partial demolition and the construction of five new retail units, offices and a drive-thru restaurant.
And Armagh I can reveal that the drive-thru in this instance will actually be Friar Tuck's.
A mainstay on the Newry fast food scene and the base of the local franchise's operations, Friar Tuck's arrived in the city in 1984.
It is now intended that the restaurant will move to a newly-built premises which will expand services by offering a drive-thru facility.
It's all part of an exciting plan brought forward by Downey Developments to bring a modern new look and productive use to an area that has been lacking for some time.
The mixed-use development, it has been estimated, would see an additional 15 staff on site daily, increasing from the current 10.
And it is hoped that the state-of-the-art retail and restaurant mecca would throw open its doors to the public in 2025.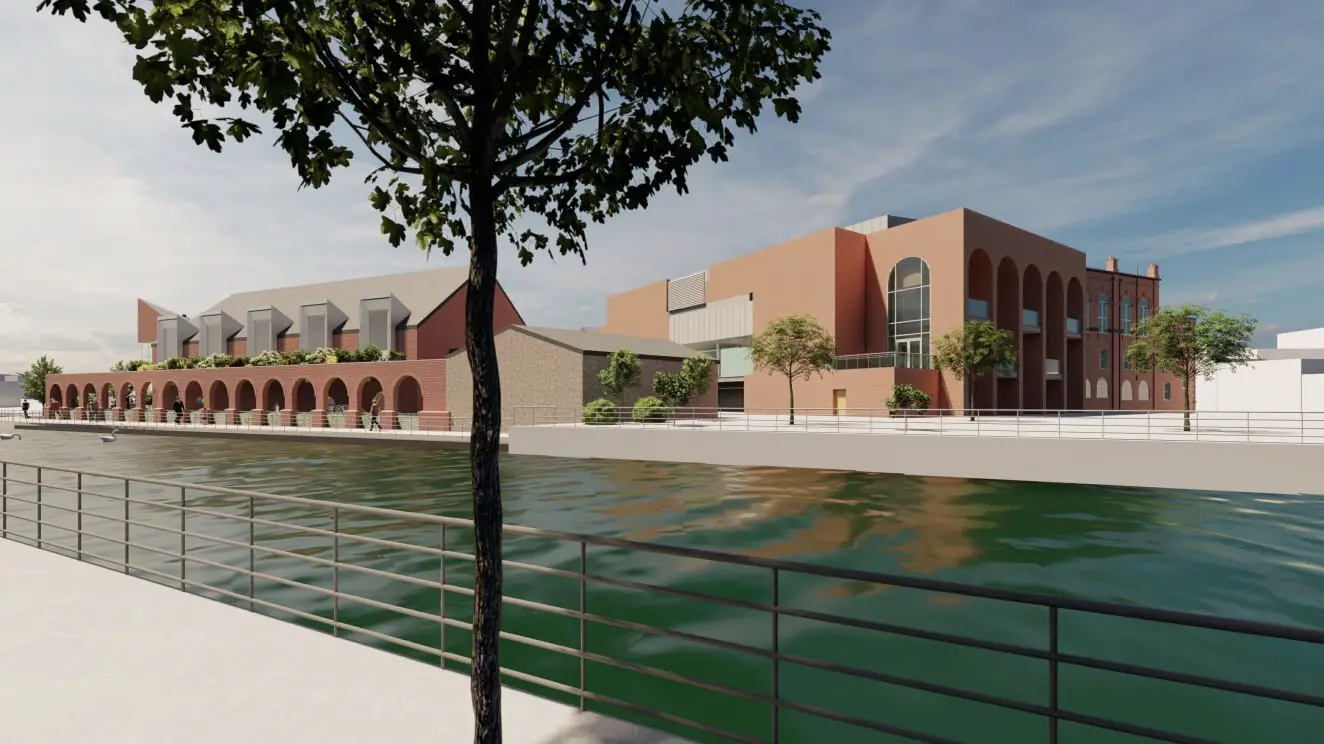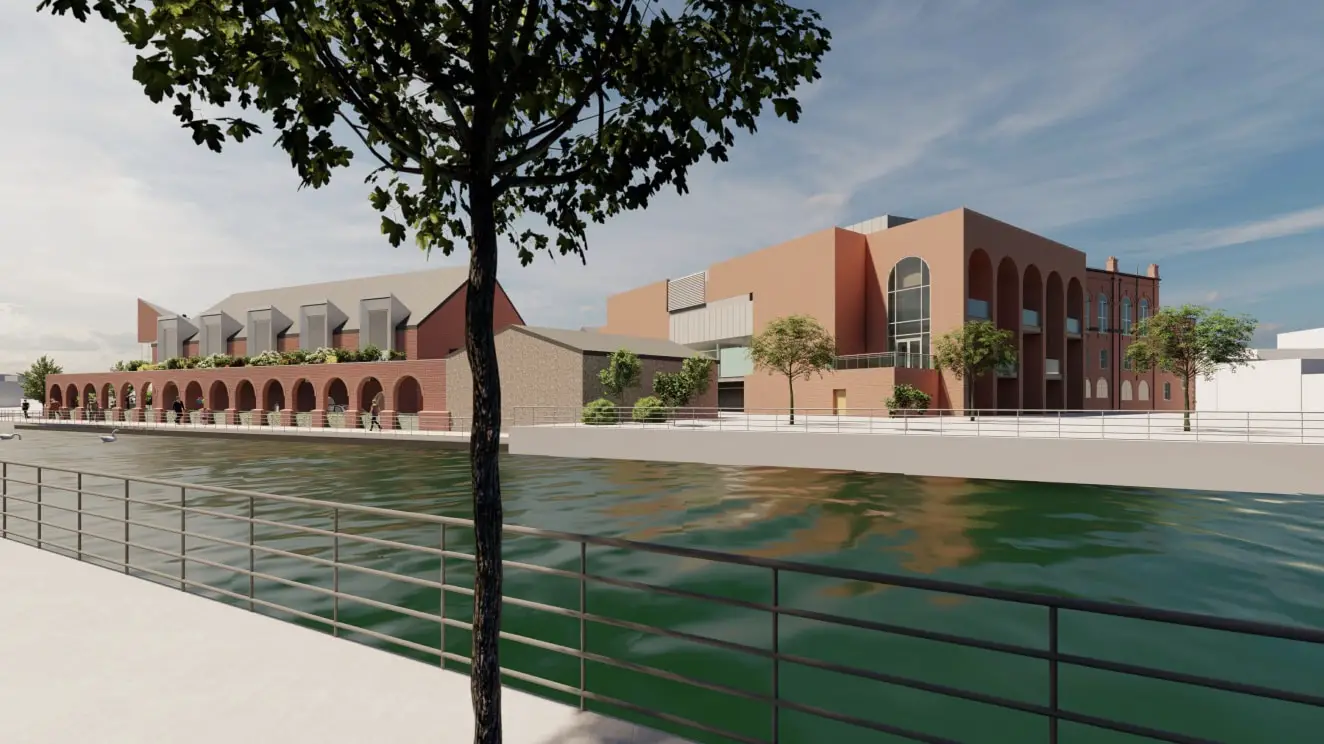 Proposals have been drawn up and lodged with Newry, Mourne and Down District Council.
The site in its present form is described as "partly vacant/commercial" property, with the earmarked location given as being on "lands incorporating numbers 8-18 Sugar Island, and associated lands to the rear, along with access to be provided via Bank Parade".
A design and access statement says it consists of a "combination of retail and office spaces with some vacancy in upper floors".
Two applications have been submitted – one for full planning permission and another seeking demolition consent in a Conservation Area.
Both would have to be approved in order for these ambitious plans to proceed.
The intention is to demolish over 11,000 sq ft of existing buildings on site.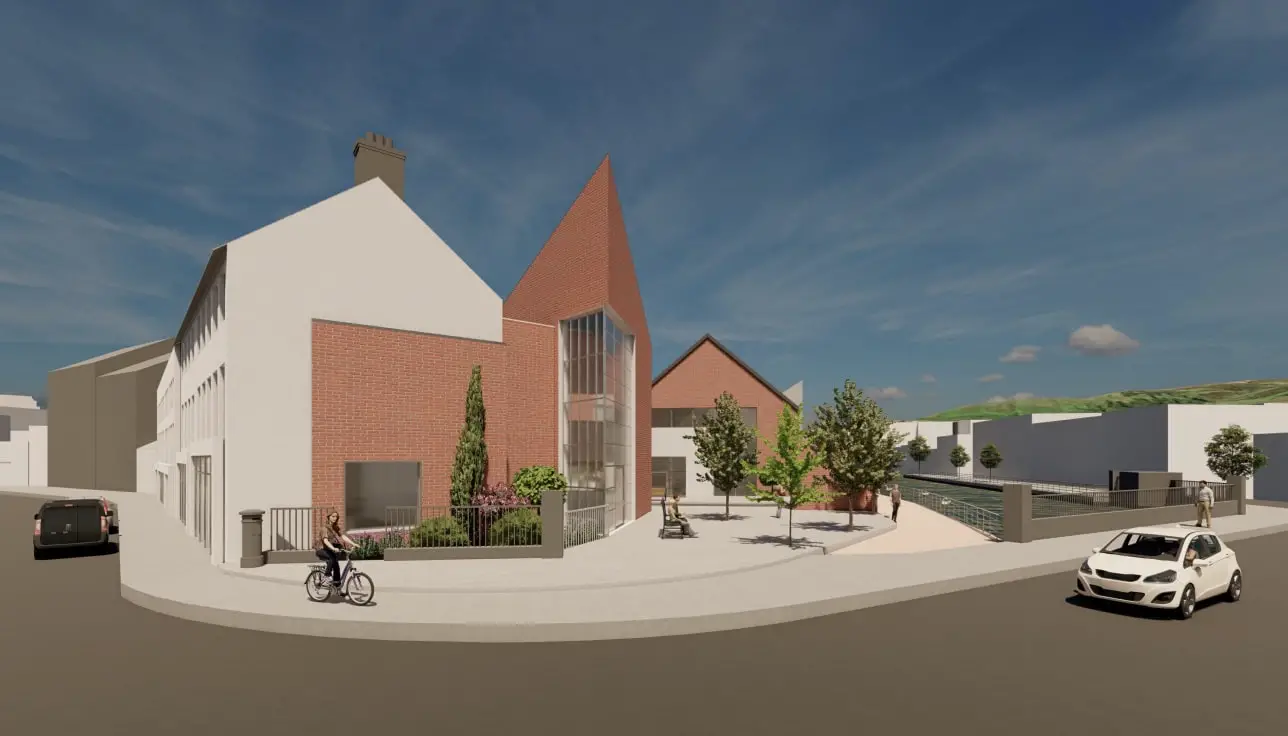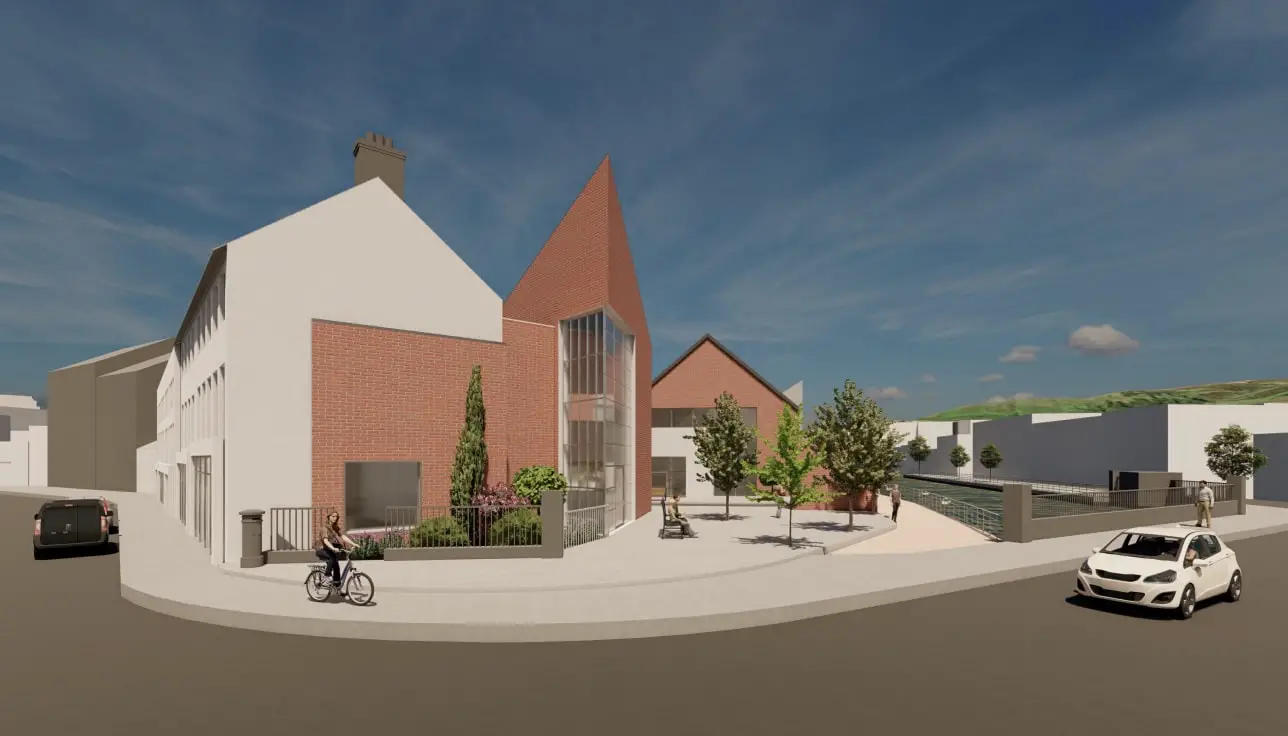 But in its place – located off Bank Parade/Sugar Island – would be built a mixed-use development boasting a floorspace of close to 25,000 sq ft.
This would include five shop units, with a collective floorspace of around 7,500 sq ft, as well as two office units.
Over 3,000 sq ft of storage facilities would be provided across the different units.
But the biggest element of the redevelopment of this site is actually being set aside as the new premises for Friar Tuck's.
A 9,000 sq ft restaurant is being proposed, complete with the welcome new addition of a drive-thru. Expected opening hours would be from 10am until 12.30am daily, with opening later, until 2.30am, at weekends.
Friar Tuck's will, when complete, move from its existing premises at Sugar Island.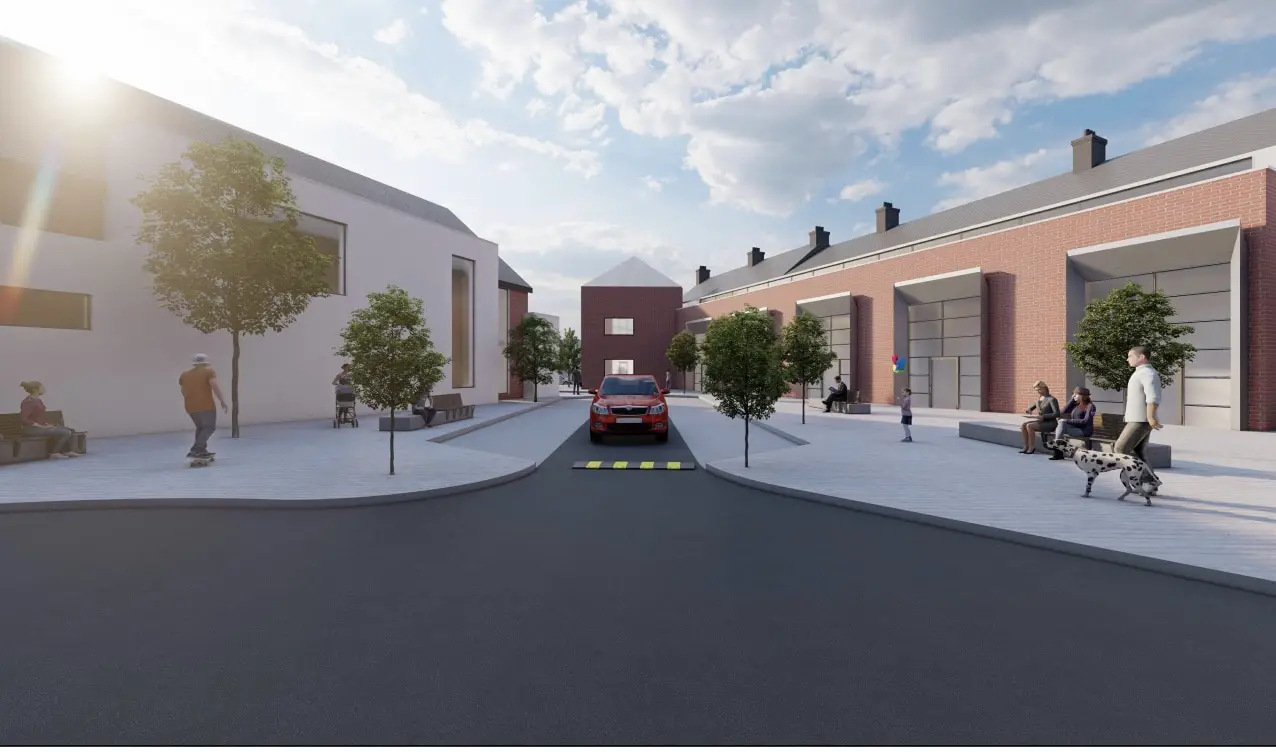 According to a transport assessment form: "The development site is surrounded by retail and office space within Newry City Centre and is neighboured by the Newry Theatre Masterplan development site.
"The development proposes no parking provision, due to the location of the site within Newry City Centre."
The proposals involve refurbishments, alterations and rear facade works to number 8-18 Sugar Island, along with a new lift and stairs to provide first and second floor access to numbers 16 and 18 Sugar Island. This is where the new office accommodation will be located.
There would also be facade and alteration works to provide a carriage arch at number 8, with the demolition of outbuildings and perimeter walls to the rear of numbers 8-18.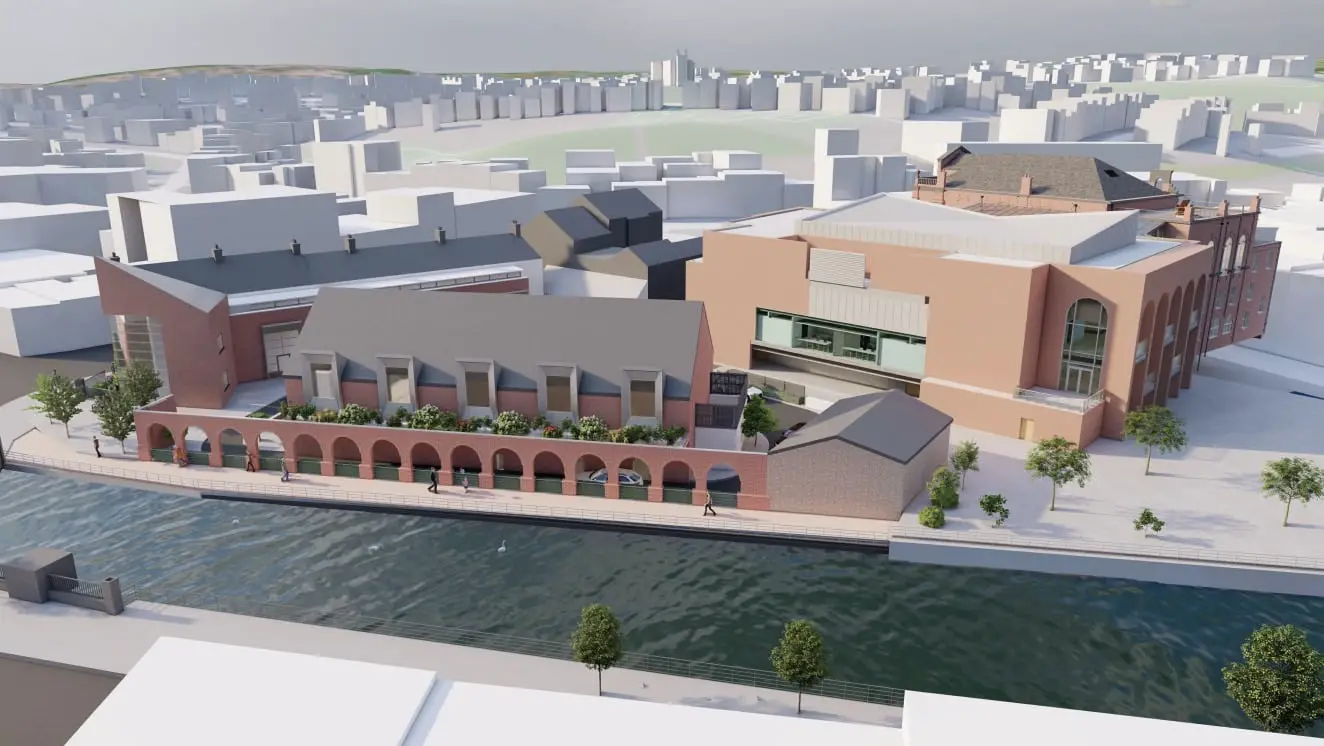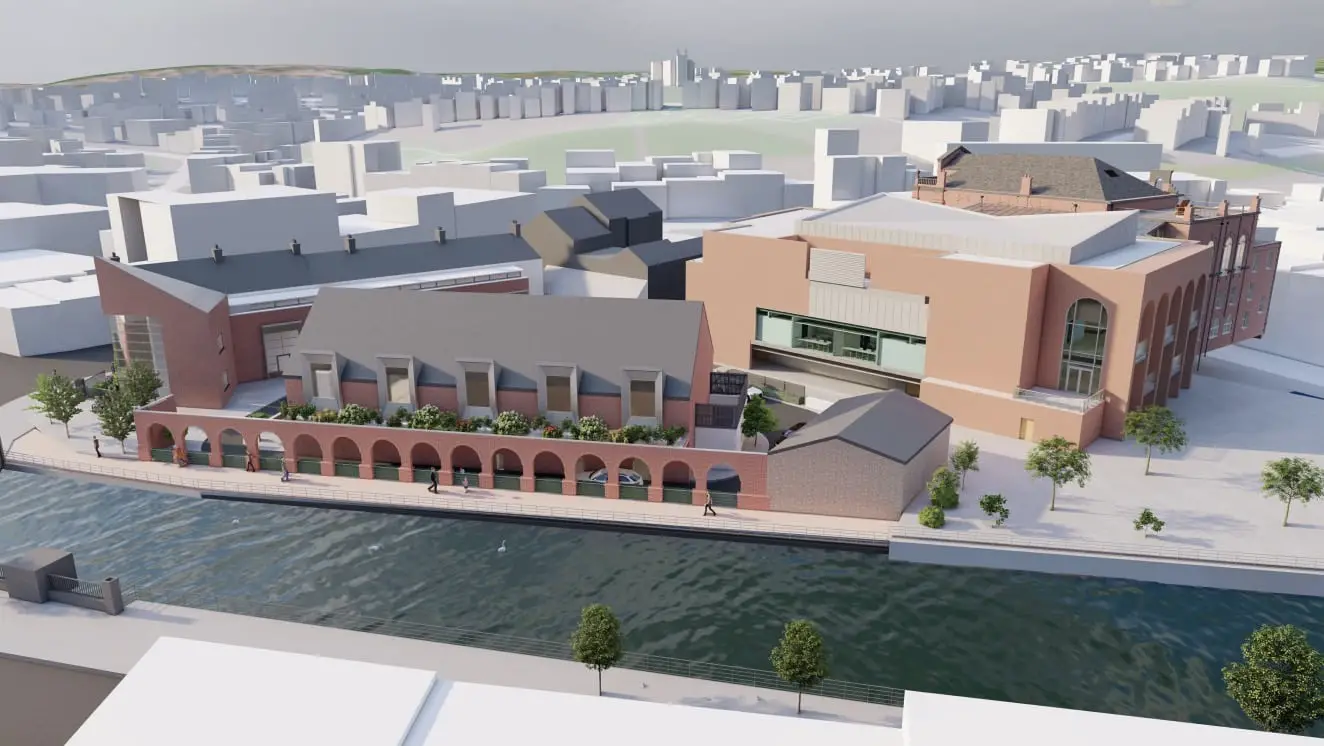 The existing entrance from Bank Parade would be upgraded and widened, something which would be facilitated as a result of the demolition of the Sean Hollywood Arts Centre, which is planned by Newry Council under proposals for a new HQ.
As the transport assessment states: "A planning application is also currently in the planning process for the development of a new four-storey theatre and extension to the Town Hall.
"This development also includes public realm improvements to both Sugar Island and Bank Parade which have been taken into consideration when assessing the proposed mixed-use development."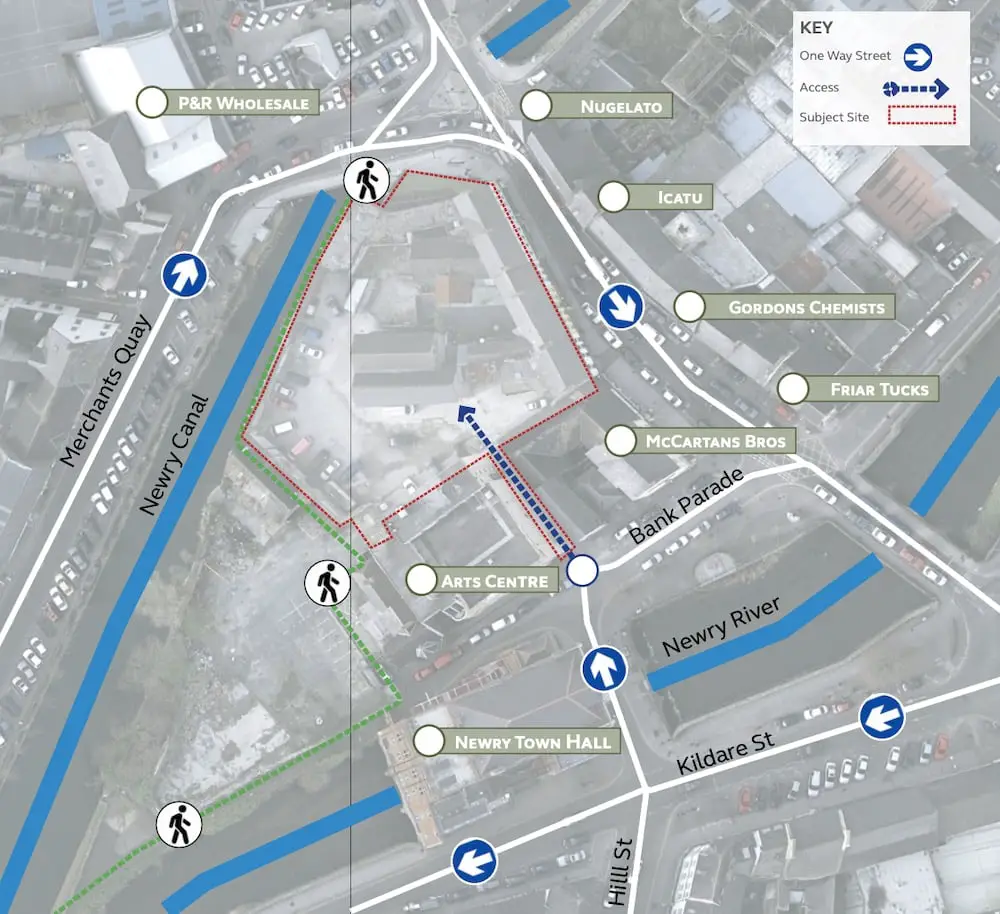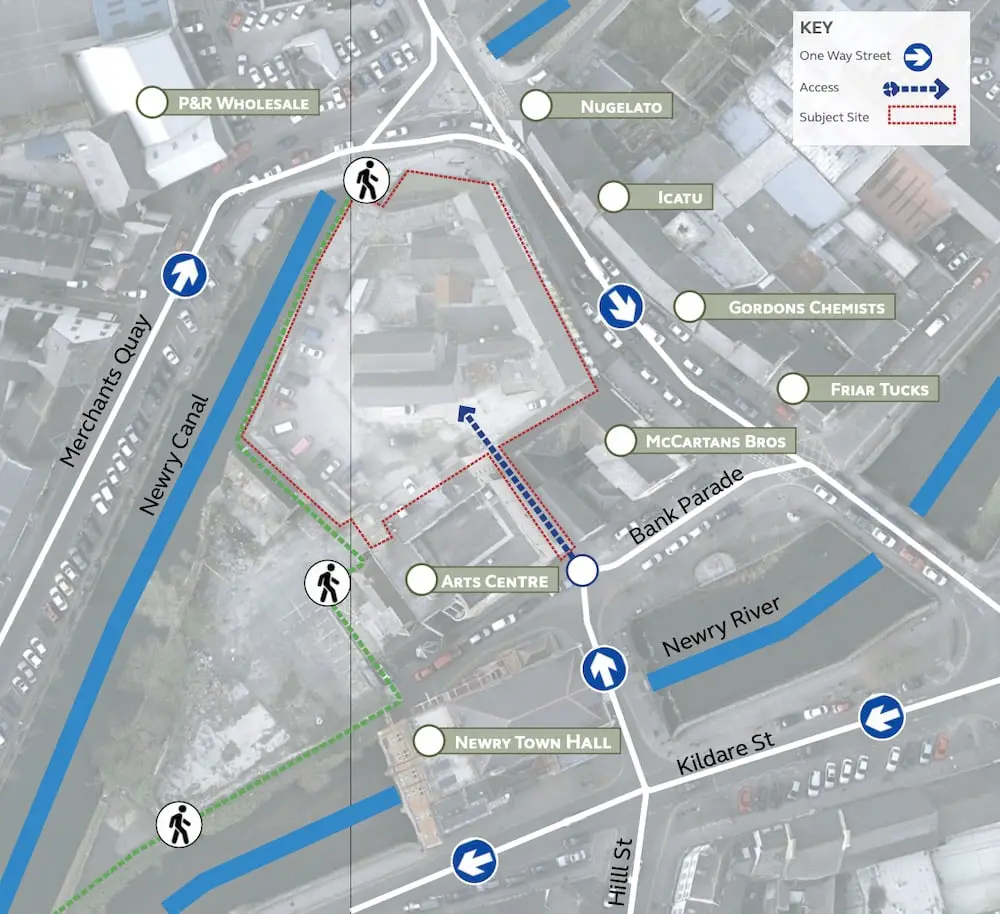 According to a design and access statement, the development would offer a "unique and exciting opportunity" for city centre regeneration in Newry.
It would "remove redundant site features which are unsightly and detract from the area", while refurbishing existing buildings within the Conservation Area.
It would also "provide new jobs and investment in the local economy" – both when complete and during construction phased ahead of opening in two years time.
The proposals are now to be advertised shortly with a decision expected later in the year.
Sign Up To Our Newsletter