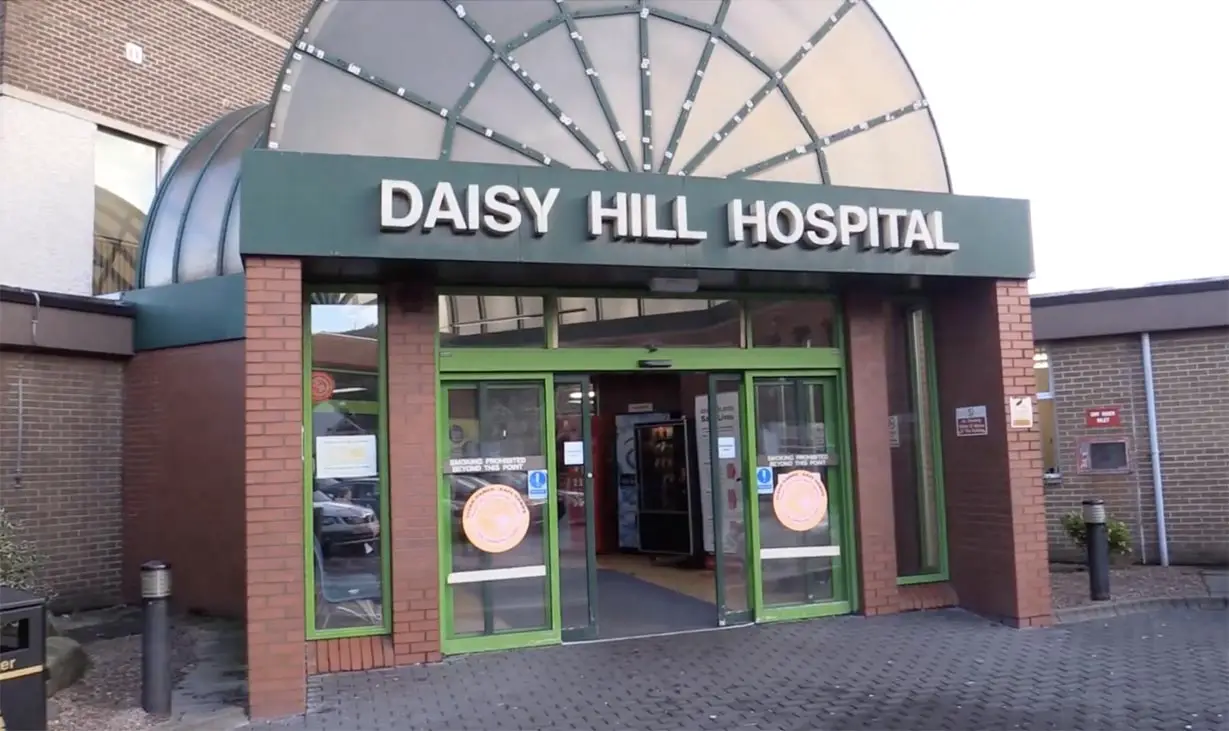 A Newry man who was disorderly whilst at Daisy Hill Hospital has been sentenced to four months in prison.
District Judge Amanda Brady commented that any sentence was "academic" as the 31-year-old was a serving prisoner not due for release until October of this year.
Clinton Deveney, of Carnagat Park, entered a guilty plea to a single charge of disorderly behaviour at Newry Magistrates', sitting at Lisburn, via videolink from Maghaberry.
Prosecution outlined that on December 22, of last year, police received a report of a male being aggressive towards staff at Daisy Hill Hospital.
Officers arrived and spoke to security who said the male had been shouting, swearing and threatening members of staff.
Police searched the area and located the male just 300-metres from where the offences occurred in the hospital car park.
He identified himself as the defendant and appeared intoxicated; he was subsequently arrested for the offence before the court.
Defence barrister Stephen Campbell stated: "This was a plea at the first opportunity in February. There had been some difficulty in ordering a report and then this was overtaken by the situation with Covid.
"Mr Deveney has been able to provide me with no excuse for his behaviour and is aware of the stance the court quite rightly takes in cases of offences which occur in hospitals."
He commented that the offence was a result of a "perfect storm" for the defendant with issues arising with his mental health combined with difficulties with his son and alcohol.
Mr Campbell informed the court that Deveney had 97 previous convictions, with two of these relating to offences of disorderly behaviour.
He stated: "I hope that it can be taken from his record that this is not a man who is usually disposed to making a nuisance of himself.
"He is now a sentence prisoner not due for release until October 2020. I would ask that your worship imposes a sentence which does not interfere with this release date."
District Judge Brady said: "Given that he is not due to be released until October, what I am going to do today is pretty academic.
"Disorderly behaviours in hospitals are particularly serious because so many people are annoyed and affected by it but I will give him credit for his guilty plea."
Deveney was sentenced to four months in prison for the offence before the court.
Sign Up To Our Newsletter