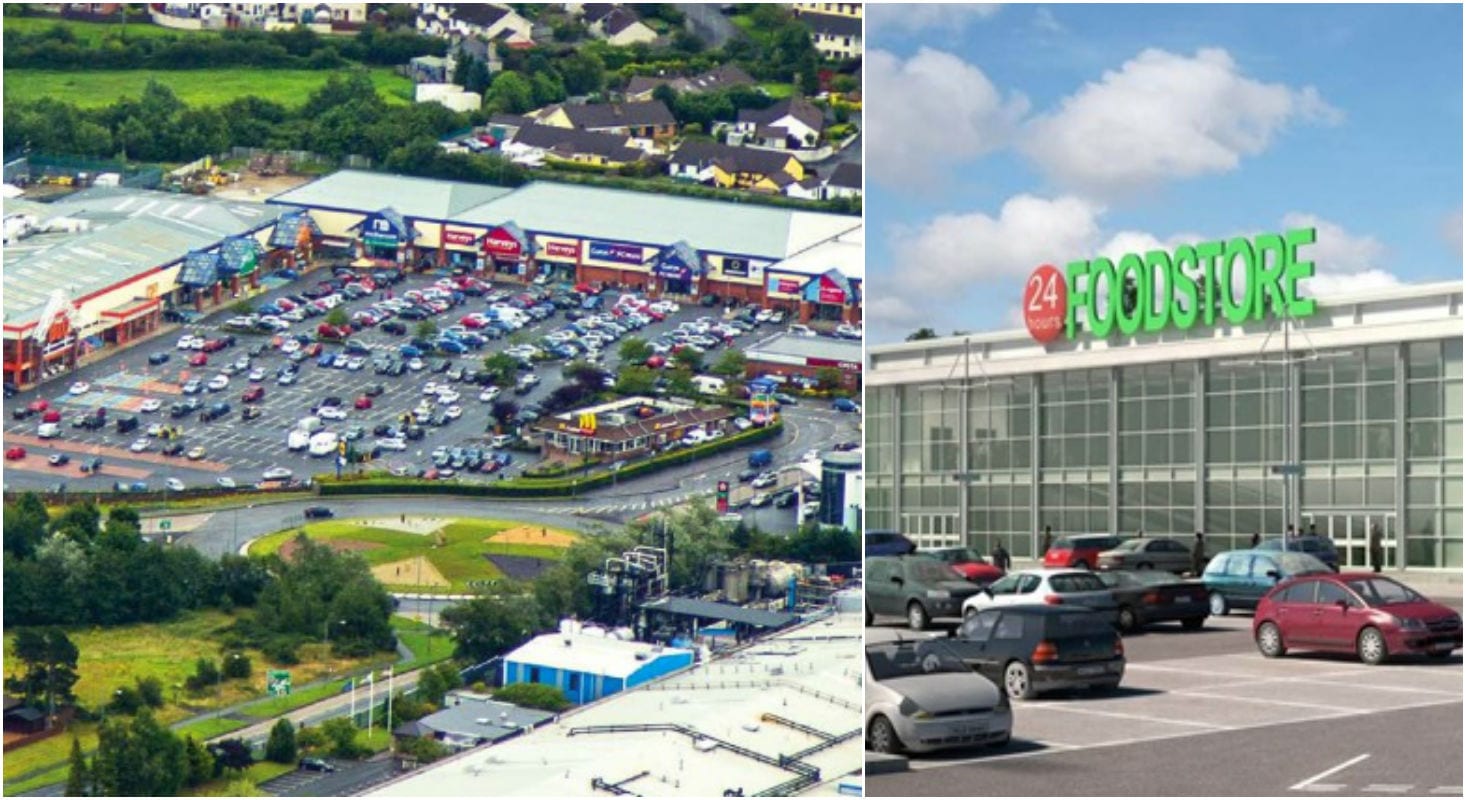 A formal application for a new £100 million retail park in Newry – with Asda still fully expected as anchor tenant – has been submitted to planners.
The development, if approved, is expected to create some 1,000 jobs and is aimed at attracting cross-border shoppers.
The site in question is at the former HM Revenue & Customs clearance station at Carnbane Way.
It is due to be publicly advertised in the press next week.
A full consultation and exhibition of the proposals was held at the Sean Hollywood Arts Centre in Newry in January.
Follow-up discussions have taken place and, according to Damolly Developments, which is behind the plans, all but one response generated that evening was positive.
A pre-planning community consultation report has also now been submitted to Newry, Mourne and Down District Council.
The proposal is for a "retail park with ancillary coffee shop/restaurant units".
The new facilities – if approved – would be sited next to the Damolly Retail Park and would be known as the Newry City Business and Retail Park.
The pre-planning report has described January's consultation as "very successful".
Damolly Developments says it has been "heartened by the overwhelmingly positive feedback we have received".
The report adds: "The feedback from these groups, organisations and individuals has informed our planning submission where certain requirements have been acknowledged and alterations made to accommodate these.
"We are committed to remaining in dialogue with those who feel they will be most directly affected, particularly during construction phases and thereafter in operational times."
Proposals have been dogged in controversy.
The Newry-based developer had originally intended to construct the new park on a 30-acre site and planning approval was granted in 2014, although a subsequent legal challenge was mounted.
The new proposal is for a bigger site – 35 acres – and is now under consideration.
Damolly Developments expect that 700 jobs would be created during the construction of the retail park, with some 1,000 when up and running.
Sign Up To Our Newsletter