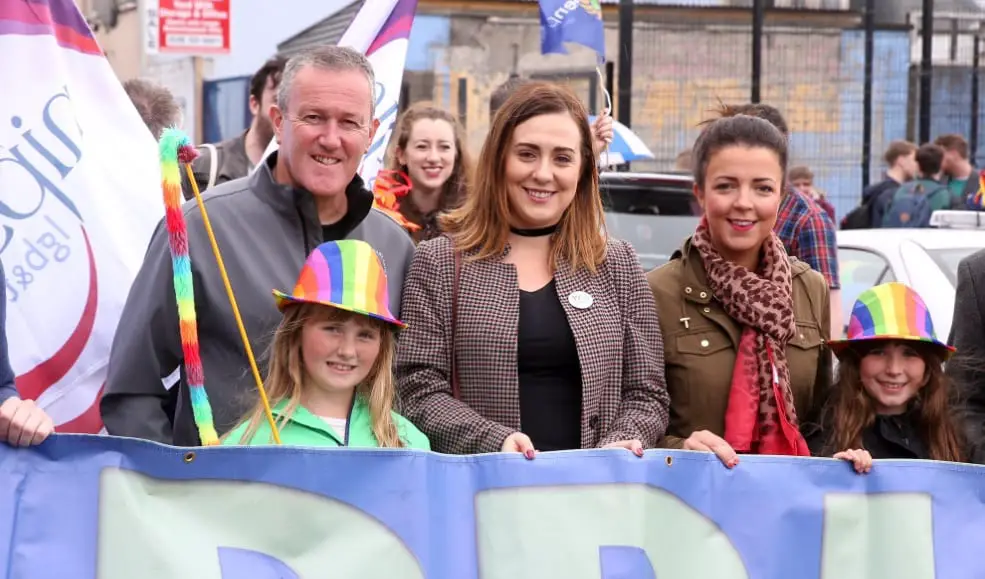 Newry Pride committee members were beaten in an unprovoked and vicious assault over the weekend.
The attack took place on Saturday evening following the Pride Parade and Festival in the city earlier in the day.
A post on Pride in Newry Facebook page read: "Our thanks go to the staff and security of Cobbles Newry for phoning the police and the ambulance and for providing CCTV evidence to the authorities. Our thoughts are with those who where injured and their friends and family. I am sure you will join with us in our outrage and wish those involved a speedy recovery.
The status update added: "This type of incident thankfully is rare in Newry but serves as a reminder of the divisions and inequality that still exists in our society. Well done to all those who stood up and marched for equality on Saturday. Love will always overcome hate."
Disgusted by homophobic attack on @prideinnewry members. Horrible end to great festival. We stand with LGBT community! #Newry #LoveOverHate

— Megan Fearon (@mfearonsf) September 5, 2016
Sinn Féin MLA Megan Fearon hit out at the thugs involved.
"The homophobic attack on Saturday was shocking and I condemn it outright," she blasted.
"Those who attended Pride had a fantastic day at the march and at the Pride Ball so it is shocking to hear that five committee members suffered a horrific attack."
SDLP councillor Pete Byrne added: "I'm shocked and disgusted that several members of the Newry Pride Committee were subjected to a savage attack after Saturday's parade and celebrations. The very essence of Pride is that everyone should be able to hold their head high and be treated with dignity and respect regardless of their sexual orientation.
"Those who committed this heinous crime will not win. Our community has stood strongly together to face down bigots before and we stand together again now. Our resolve will not be diminished by cowardly thugs.
"This once again underscores the urgent need for a robust sexual orientation strategy that challenges homophobic behaviour and supports those who suffer as a result. The LGBT community cannot continue to wait on dawdling Executive Ministers while people are being attacked in the street.
"My thoughts and the thoughts of the SDLP are with those injured as a result of this attack and their families at this distressing time. I would encourage anyone who has any information about this attack to bring it forward to the police as soon as possible."
Read more news:
Lithuanian residents say they won't be leaving following gun attack on home
Newry Road sewage work to continue for THREE more weeks
Security alert in place just a few hundred yards from Craigavon hospital
Council to clamp down on dog attacks and irresponsible owners with new control orders
Armagh club championship game comes to bizarre ending as lightning strikes
Two vehicle RTC on the outskirts of Armagh City
Man in his thirties collapses and dies on county Armagh road
County Armagh woman accused of killing her friend in Portadown Road crash
Sign Up To Our Newsletter