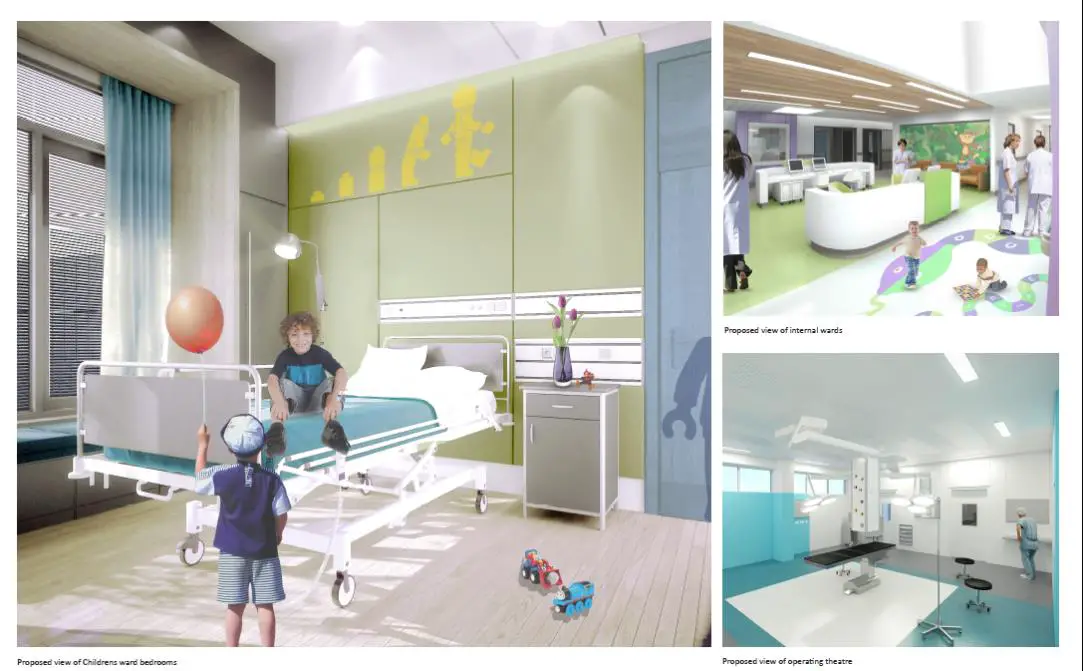 Health officials have now confirmed work on the new £8.4 million paediatric centre at Daisy Hill will begin on Monday, March 7 – a week after the Craigavon Hospital project starts.
The new paediatric centre is part of an overall plan to modernise hospital services for children and young people across the Southern Trust with all planned paediatric surgery for the area being centralised in Daisy Hill Hospital.
This first stage of works will make way for the new custom designed paediatric centre on the sixth floor of the hospital which will involve extensive movement of staff and services to other floors and buildings.
An image showing how the new children's wards and theatre will look has also now been released.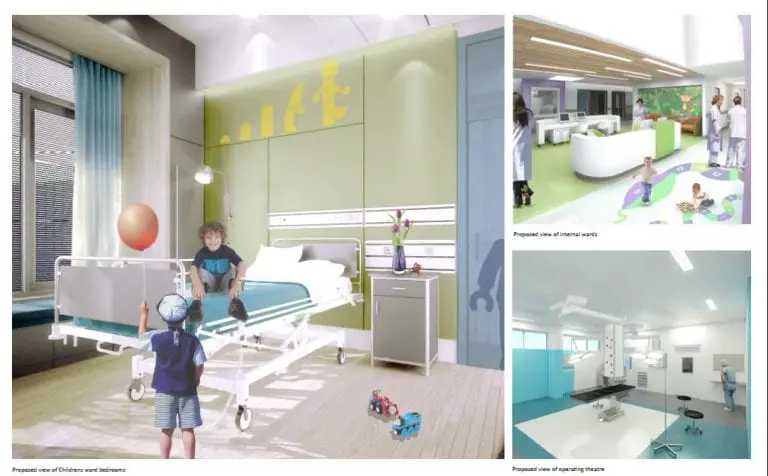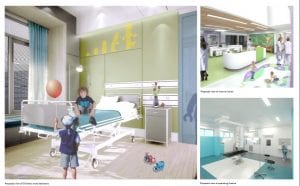 Welcoming the new development, Paul Morgan, Director of Children and Young People for the Southern Trust, said: "We are delighted to start working on these plans which we have been developing since our public consultation 'Changing for Children' in 2010.
"We have a very dedicated paediatric workforce and look forward to having the highest standards of facilities to offer acute paediatric care across both of our hospitals.
"In addition to ongoing works around the hospital, this development will undoubtedly cause some disruption to staff, patients and visitors until completion.
"The contractors will do everything they can to minimise disruption and we greatly appreciate co-operation and understanding from everyone who uses the hospital while we make these improvements to local services."
It is planned the new paediatric centre will be up and running in 2017.
Read more news:
Huge boost as work on new £6.9m Craigavon paediatric unit to start next week
Two men arrested after arson attack on boxing club
First Minister told nothing short of new build and sixth form will do for Markethill High
Digger stolen and driven three fields before loaded onto lorry
Armagh company prosecuted after worker falls from height and breaks nine ribs
Vandals damage four vehicles as car dealership is targeted over the weekend
South Armagh primary school gets £1.5m funding boost
Sign Up To Our Newsletter