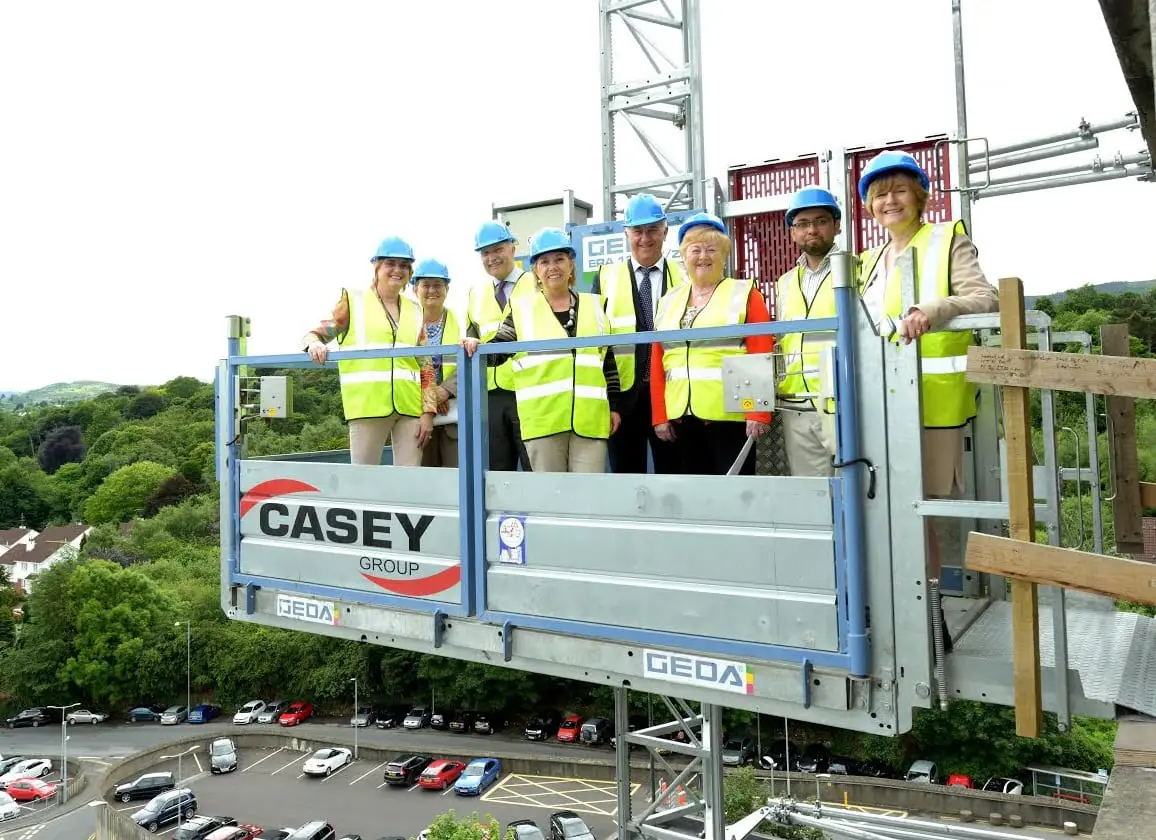 The Southern Health and Social Care Trust would like to thank patients, visitors and staff for their continued co-operation as they move into the final phase of construction work of the new paediatric unit at Daisy Hill Hospital.
A number of Trust Board members have been given an update on the project's progress along with a tour of the £8 million development on the hospital's sixth floor.
Following the Trust's 'Changing for Children' consultation in 2010, the decision was taken to centralise all planned paediatric surgery for the area to the specialist paediatric centre on the Daisy Hill site. The Daisy Hill unit includes a customised child friendly theatre suite, recovery area, 19 inpatient beds and ambulatory care services.
Paul Morgan Director of Children and Young People's Services for the Southern Trust said: "Our new unit at Daisy Hill is part of an overall plan to modernise acute paediatric care across the Trust to meet the very latest standards and we are delighted that after a number of years of planning, that it is now really beginning to take shape.
"We have a very dedicated and innovative Paediatric Team at Daisy Hill; they were the first in Northern Ireland to use state of the art paediatric training simulators; were the first to introduce new born screening to detect congenital heart disease; and have also recently extended the opening hours of the Paediatric Ambulatory Ward to evenings and weekends, to help make their service more flexible for families.
"As we move into the final phase of development, we would like to thank all staff, patients and visitors throughout the entire Daisy Hill site. Because of the challenges for space at the hospital, this has been a   particularly ambitious project however thanks to everyone's co-operation and good will, we have been able to make way for this exciting new unit on the sixth floor." 
The new unit is planned for completion early 2018.
Sign Up To Our Newsletter