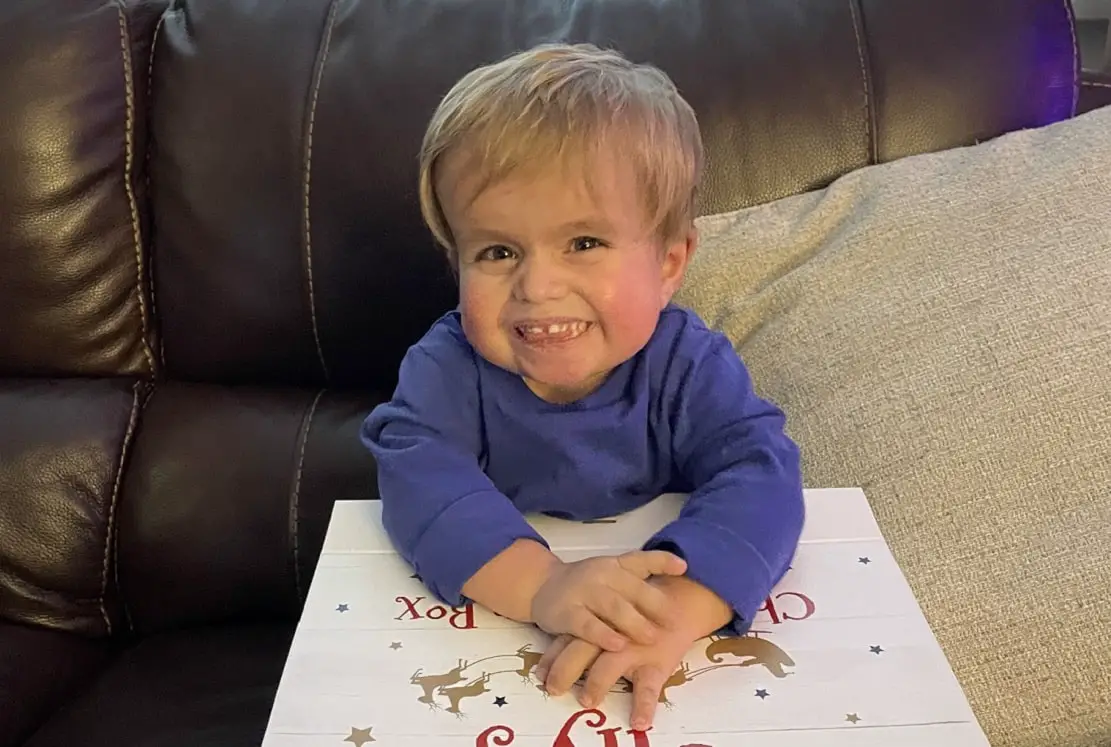 An urgent appeal has been launched to find a kidney for transplant for a Newry toddler who has been battling kidney disease.
Three-year-old Olly Cartmill has had kidney problems from birth, being on dialysis for much of his short life.
Olly, who is one of around 1,000 children living with childhood kidney disease in the UK, spends 84 hours every week on a machine which does the work of his kidneys.
As his body is unable to process toxins, he is also on a restricted fluid diet, which means he can only have 100mls of water to drink each day.
In a social media post on Monday evening, Olly's parents Dionne and Neil said that they have been told by consultants and the medical team that Olly needs a kidney transplant immediately.
They said: "Many of you who know Olly's story and the journey he is on, know he is a wee fighter. However, he urgently needs your help.
"Our wonderful consultants and medical team have told us, that at just three-years-old, he needs a kidney transplant immediately."
The post continued: "Over the past few weeks we are so thankful that we've had so many of our family come forward and get checked out but for so many different reasons we haven't yet got a match.
"As a naturally private family it's difficult for us to go public and make this plea on social media but we are left with no other option as time is running out for our little fighter!"
The family say that Olly can receive a kidney transport from any adult who is a match for him.
Speaking to Armagh I, mum Dionne says that Olly would be the "smallest child" to get a transplant in Belfast.
"They'd usually do it at 15 kilos, but because Olly is basically not grown because he is so fluid restricted, and we can't get the calories into him, the transplant doctor has agreed to transplant him as soon as we get a kidney," Dionne explained.
"If we can just get him a kidney, we'll hopefully be able to get him to grow and change his life for him."
Anyone who is interested in being a donor for Olly can contact Belfast City Hospital's Living Donor Co-ordinator.
Due to the massive influx of callers, Dionne says that problems have been reported with the phone system.
In light of this, she has requested that potential donors reach out via email and contact: DonateLife@belfasttrust.hscni.net.
Those emailing are asked to send their full name, address, date of birth, telephone number, email address and GP details (if possible).
Alternatively, those who cannot access email can call on 028 95 043 872, between the hours of 9am – 5pm from Monday to Friday, referencing Olly Cartmill as the donor recipient.
Sign Up To Our Newsletter