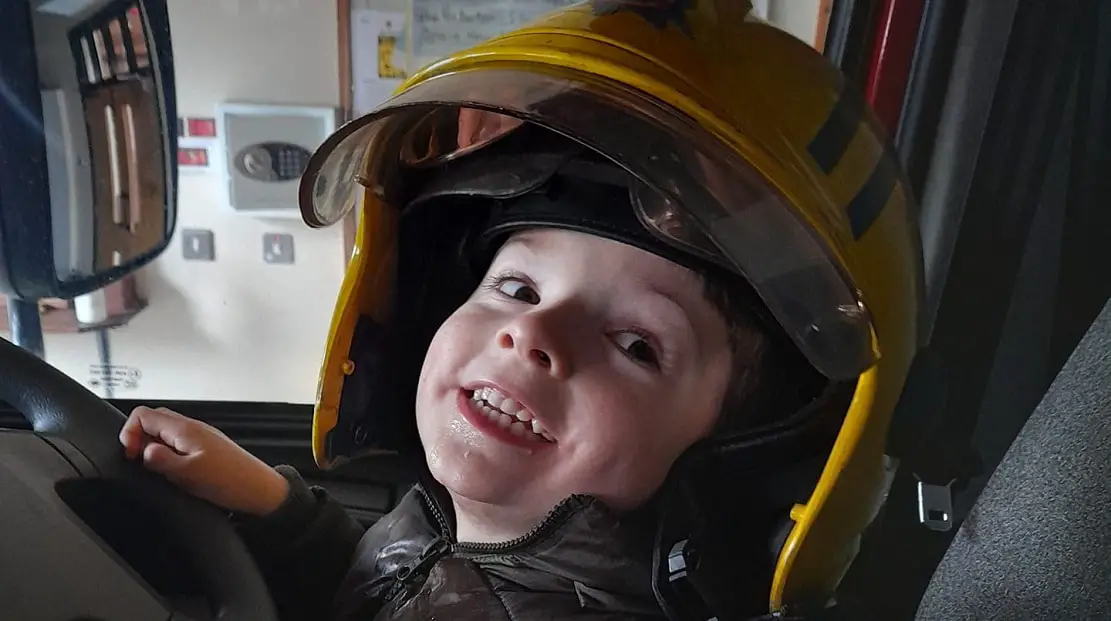 A Crossmaglen family has launched a fundraising campaign to pay for an operation which will help their son to walk and give him a pain-free life.
Little Aaron Walsh, who will turn five next month, suffers from cerebral palsy and diplegia (paralysis) in his limbs.
Life-changing surgery in America, and subsequent physiotherapy, will cost in the region of £100,000 but his parents Patrick and Lisa believe it is their only option to give their son the best chance in life.
Aaron would be under the care of Dr Park, a world renowned surgeon in SDR (Selective Dorsal Rhizotomy) at St Louis Hospital in Missouri.
The hospital has already examined Aaron's scans and told the couple he is a good candidate for the surgery.
Aaron was born at 32 weeks and spent his first month in neonatal intensive care units at Craigavon and Daisy Hill hospitals.
When he failed to meet his milestones, his parents initially thought it was because of his prematurity but following a series of tests, he was diagnosed with cerebral palsy at the age of two.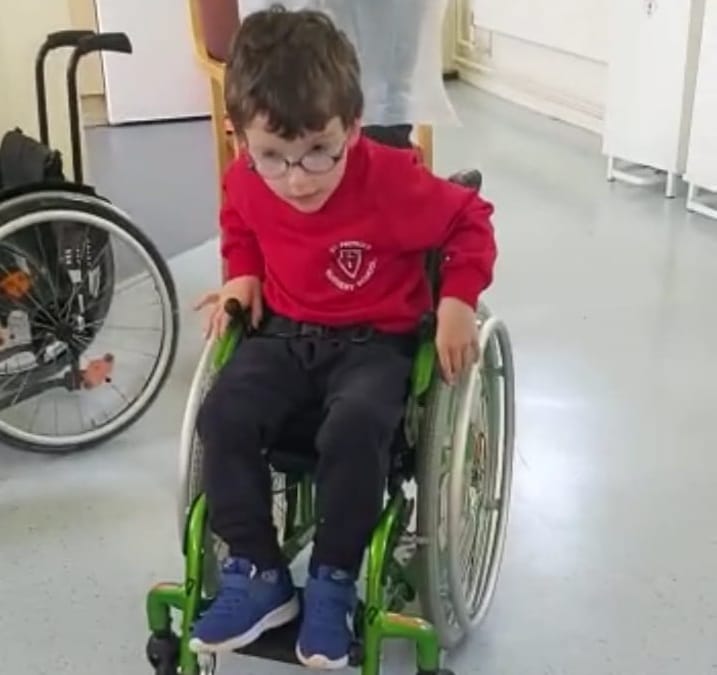 "I was looking up the symptoms on Google," said Patrick. "It was something I didn't want to believe.
"We got talking to other parents through Facebook and they were telling us about this selective dorsal rhizotomy surgery in America.
"It's available on the NHS – they take about 60% of the spasticity out of the child – but the surgery in America will take out up to 100%."
Aaron's condition means he can't put his feet flat on the ground and has no muscle tone. Because his legs are locked solid all the time, he often gets cramps and wakes us screaming in the middle of the night.
"Then he get into a fit of coughing and he starts to get sick, because he has a bad reflux because of the cerebral palsy," added Patrick.
"He's a very bad eater, and it's hard to get any foods into him because his swallow isn't great and he can only chew certain types of foods, but the operation will improve that as well."
As well as the main spinal surgery, Aaron will need another operation to lengthen his tendons.
The couple will also have to stay in America for between 4-6 weeks while Aaron undergoes physiotherapy and he will also require months of extensive therapy and rehabilitation when he returns home.
At present, Aaron who is in P1 at St Patrick's PS in Crossmaglen, can't sit up properly and moves by bunny hopping on the floor, or using his walker.
The couple are also waiting for a wheelchair to be supplied by the NHS.
Patrick has nothing but praise for the school which he describes as "absolutely brilliant".
"The principal, Michael Madine – I have never met a greater man in my life. They have built special ramps and everything for Aaron," said Patrick.
Patrick, a firefighter with Newry and Crossmaglen stations, and Lisa, who has started a job as a special needs classroom assistant in the nursery at St Patrick's, have two older children – Megan (16) and Oisin (15).
The fundraising appeal, Aaron's Mission to Walk, has been set up by the charity, Just4Children, on behalf of the family and over £3,000 has been raised already.
"We only have one go at this surgery, so we are going for the best we can. There is no second chance," said Patrick.
"Aaron loves Fireman Sam and he wants to be a firefighter. It breaks our hearts that he will never be able to do what he wants in life, but by getting this surgery we can at least give him a better quality of life and career opportunities when he's older.
"There are children far worse off and we are so grateful we have him. He can talk, he's very smart, loves music and sings a lot. He's always smiling and laughing."
Anyone wishing to donate should click on the link https://just4children.org/aarons-mission-to-walk/
Sign Up To Our Newsletter