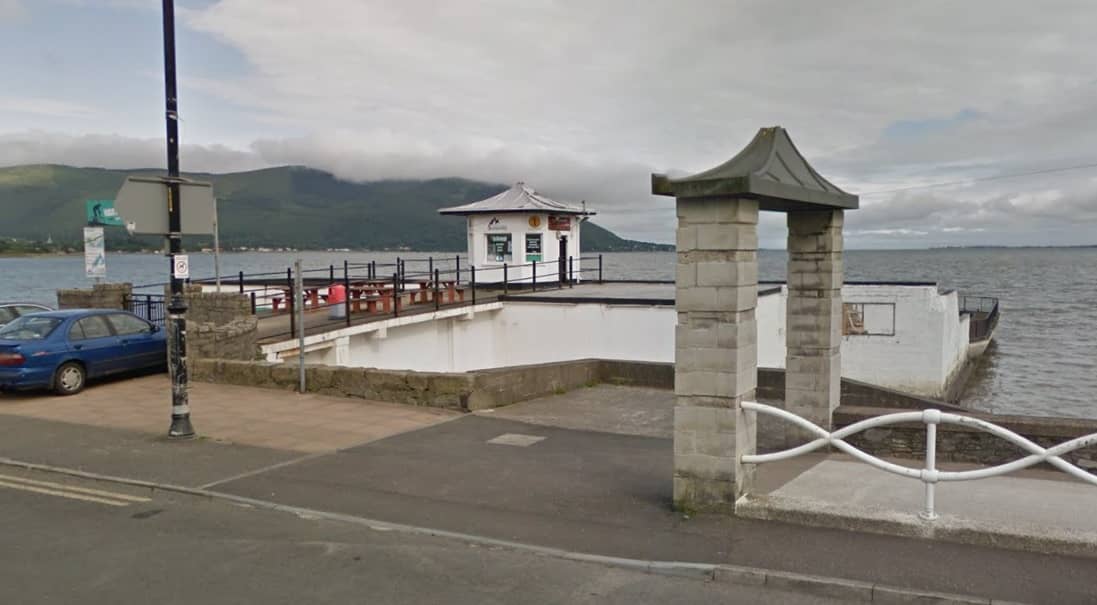 The old Warrenpoint Baths – which thrilled generations of holidaymakers for over a century – are to be redeveloped as part of a huge investment in the seaside town.
The baths were a popular retreat and enjoyed their heydey during the 1950s and 1960s.
They were built in 1907 in the north-west shore of Carlingford Lough, connected to Warrenpoint seafront.
Plans have been in the offing for the past number of years to bring them back into productive use.
Newry, Mourne and Down District Council is behind the proposed development which did not attract any objections. But there was criticism levelled that the work might not actually include the reopening of the baths for swimming as their original intended use 110 years ago.
The application – submitted in the first half of 2015 and aimed as part of the overall regeneration plans of the seaside resort – had been deferred again in December due to disagreement among councillors over the various elements of the ambitious programme.
But approval for the work – at a cost close to £1.2 million – has now been given.
The original open air saltwater swimming pool was built in 1907 and was converted to a shallow boating pool in the early 1970s. There have been no planning applications on the site in the last 30 years until now.
The development will see the refurbishment and extension to the existing adventure centre.
There will be additional storage and new changing facilities for the adventure centre on the lower ground floor.
At ground floor level the building will also contain a community function room, seaweed baths/spa, a coffee shop, public toilets, as well as an office and tutorial room for the adventure centre and a shared lobby area.
This floor will still have access from street level via the bridge over the boat store.
It will have a flat roof on top of which will be an outdoor performance space and community space with lighting and a high glass screen around the edge – almost two metres in height – to afford views over the sea.
A temporary roof structure can also be erected when needed for shelter for outdoor performances.
At the entrance from Seaview and at the north and west corners of the structure, the four famous round Edwardian kiosks will be reinstated with decorative cupola roofs.
The existing shop belonging to the adventure centre will remain unaffected.
According to the planning officials, Warrenpoint is "a gateway to the Mourne Mountains, a tourist signature destination", and the Regional Development Strategy 2035 would "support proposals like this to improve the tourist facilities".
Read more news:
New parking App to reward Co Armagh users £10 for 'snitching'
Markethill man ready for a piste of the action at Special Olympics World Winter Games
Power cuts, trees down and storms set to continue: Take care and be prepared
'I have a family to support' – no election posters for Upper Bann candidate
Missing county Armagh man Darren Lennon found dead
Charity boot camp in memory of much-loved and sadly-missed Conor Duffy
Two officers injured and man arrested after high-speed chase from Belfast to Newry
Armagh motorists' parking frustration but 'very little can be done'
'Devastating' news: 33 jobs on line as Co Armagh company in administration
Shock and sadness follow sudden death of popular Co Armagh man Tiernan Green
Sign Up To Our Newsletter