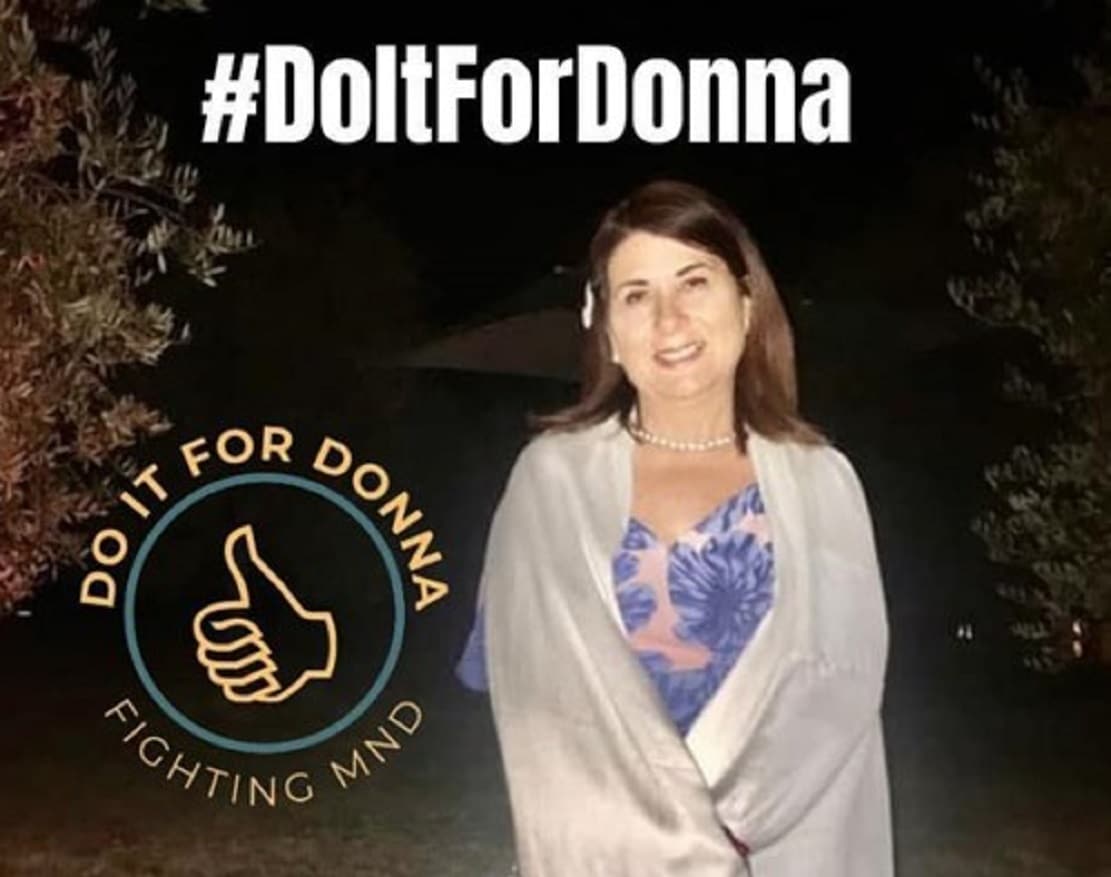 The husband of a Newry woman who is battling Motor Neurone Disease (MND) has walked Camlough mountain ahead of a big fundraising climb on Saturday, April 2.
Anthony Sloan was joined by supporters on Friday in the trial run of the 'Climb for Donna'.
It is the first event in the DoItForDonnaCampaign.
Donna Sloan, a mother-of-four, was diagnosed with the devastating disease in March last year.
Since then, she has lost the ability to walk, talk and eat without assistance.
The family say they are in a "race to find a cure".
In the Facebook page, a post said the couple met in 1982 in the Shamrocks Hall, dancing to teenage Kicks.
They married before Anthony's 21st birthday in the Balmoral Hotel and their eldest child Caoibhe was born one year later.
The couple have been married for 33 years and have been best friends since they were 14 years old.
Motor Neurone Disease (MND) is a terminal condition with no cure which affects the brain and nerves. It is progressive and impacts on walking, speaking, swallowing and breathing.
The DoItForDonnaCampaign aims to raise awareness, educate and fundraise with the goal of finding a life-changing treatment or cure for Donna.
A percentage of the funds raised from next Saturday's event will go to support Climb with Charlie –  in conjunction with the Irish Motor Neurone Disease Association – organised by former RTÉ broadcaster Charlie Bird, who was diagnosed with MND last year.
Any money above this will be added to a fund to find a cure for Donna.
There are experimental treatments undergoing clinical trials and, once released, they will cost a lot of money.
If Donna loses her battle before a cure is found all money raised by the campaign will be donated to the Irish Motor Neurone Disease Association to help support families and fund research.
The Climb for Donna event will start next Saturday at 9.30am. Those taking part will meet at Shane O'Neill's Club before climbing Camlough mountain together.
To register for the walk click here.
To donate click here.
Sign Up To Our Newsletter