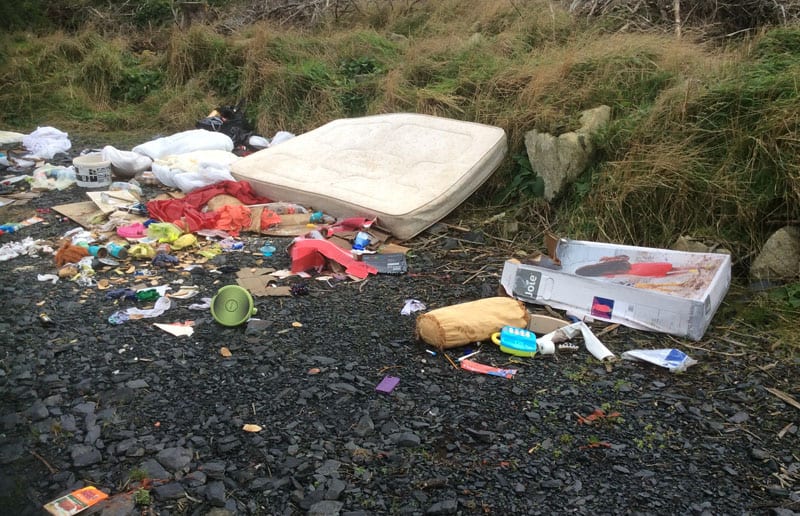 Dumping is a huge problem in one of county Armagh's most scenic areas, according to councillor Liz Kimmins.
She has called on residents in the Bernish area to work with the PSNI and NMD Council to tackle dumping in the area.
"This is an ongoing problem in the Bernish area," she said.
"It's absolutely despicable that some people think it's ok to dump their household rubbish in this beautiful part of the district.
"Not only does it show no respect for our countryside and environment and contempt for the people who live in the area, dumping so close to the road, particularly as we move into wintry weather, is reckless and dangerous.
"I would call on residents to remain vigilant in the area and watch out for each other's property.  Take note of vehicles acting suspiciously and report any acts of dumping to the PSNI and Council."
Read more news:
Motion to urge council to fund 'urgent' wall and path repairs in Armagh
Armagh I Sneak Preview: Best ever St Patrick's Festival to stretch over 10 days!
Pictures: County Armagh hit with snow as more is expected
Kingsmills Massacre inquest should take place during "first half of 2016"
Drive-thru coffee shop and THREE restaurants on menu at Co Armagh site
Sign Up To Our Newsletter