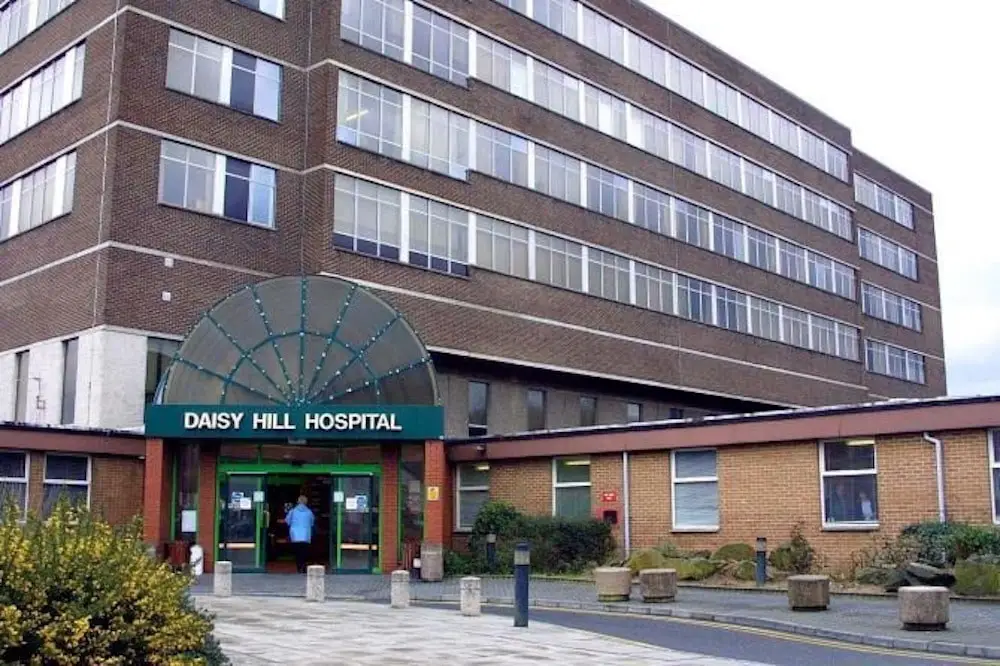 With a health service engulfed in crisis – and Daisy Hill at the epicentre – one MLA has called upon his political rivals, Sinn Féin, with "their hands on the levers of power" to save the ailing Newry hospital.
SDLP Newry and Armagh MLA, Justin McNulty, has called for Sinn Féin to commit to taking on the Health Ministry in an incoming Executive.
While the prospect of restoring an executive appears remote as ever, Daisy Hill has continually been riddled with difficulties.
Mr McNulty, speaking in the wake of mass consultant resignations and further service collapses at Daisy Hill Hospital, says "the crisis at Daisy Hill has reached terrifying heights".
"With services collapsing and mass resignations amongst consultant staff, people are quite rightly furious at the Southern Trust for their disgraceful neglect of our hospital," he said.
"All that matters to our community is that Daisy Hill Hospital and its unique contribution to the health and wellbeing of generations of local people is safeguarded and retained. This is an issue that transcends political rivalries.
"There is no value in scoring debating points on what should be done. All that matters is that those with their hands on the levers of power are willing and committed to protecting our people, irrespective of creed, gender or political identity.
"Nothing, absolutely nothing, is worth losing lives at the expense of political expediency. I am therefore placing on public record my call for Sinn Fein in any recalled Assembly to take up the huge challenge of the health portfolio. Nothing else matters in the context of Daisy Hill Hospital.
"We have been fighting the Trust tooth and nail to oppose their attacks on Daisy Hill. We have mobilised the community in defence of Daisy Hill – we've rallied tens of thousands of people in opposition to the Trust's plans and we have taken to the streets. How the Trust can continue to ignore the people is totally unfathomable.
"Sinn Féin are on the record stating their support for Daisy Hill Hospital. I want to take them at their word that they mean it. There is a time and a place for party politics, but this isn't it. I don't care who gets the credit for saving Daisy Hill, as long as our hospital is saved.
"I am calling on Sinn Féin to publicly commit to grabbing the Health Ministry with both hands in an incoming Executive, honour the commitments they have made in public, and ensure that Daisy Hill is protected for future generations."
Speaking last week at the monthly Trust Board meeting in Newry, Chief Executive Dr Maria O'Kane set out the challenges with medical staffing – across the Trust in some specialties and particularly at Daisy Hill Hospital.
Dr O'Kane said: "The regional and international shortage of consultants, difficulties recruiting specialist grade and junior doctors and the serious over-reliance on locum doctors are matters of great concern in meeting the demand for acute inpatient medicine and providing stable medical staffing cover in our medical wards.
"This situation is certainly not unique to Daisy Hill Hospital. The shortage of medical staff is extremely challenging in Northern Ireland, and indeed further afield."
Dr O'Kane added: "We continue to pursue every viable option to minimise the impact of this situation and stabilise our workforce.
"We are also working with other Trusts in Northern Ireland and the Department of Health to help us through this situation. A meeting will take place next week involving all Trusts to seek support to address these challenges. However, it needs to be recognised that medical staffing is already stretched across Craigavon area and other NI hospitals, so any support is likely to be limited. Our initial focus will be to stabilise staffing for the summer months in anticipation of a more permanent solution.
"Ensuring patient safety and supporting our staff will be absolute priorities. We are very proud of the care provided by our medical staff, who have been working in very difficult circumstances.
"We have also engaged Nuffield Trust to review acute medicine locally across our hospitals and using their recommendations to address the challenges, to support the development of services into the future."
Sign Up To Our Newsletter