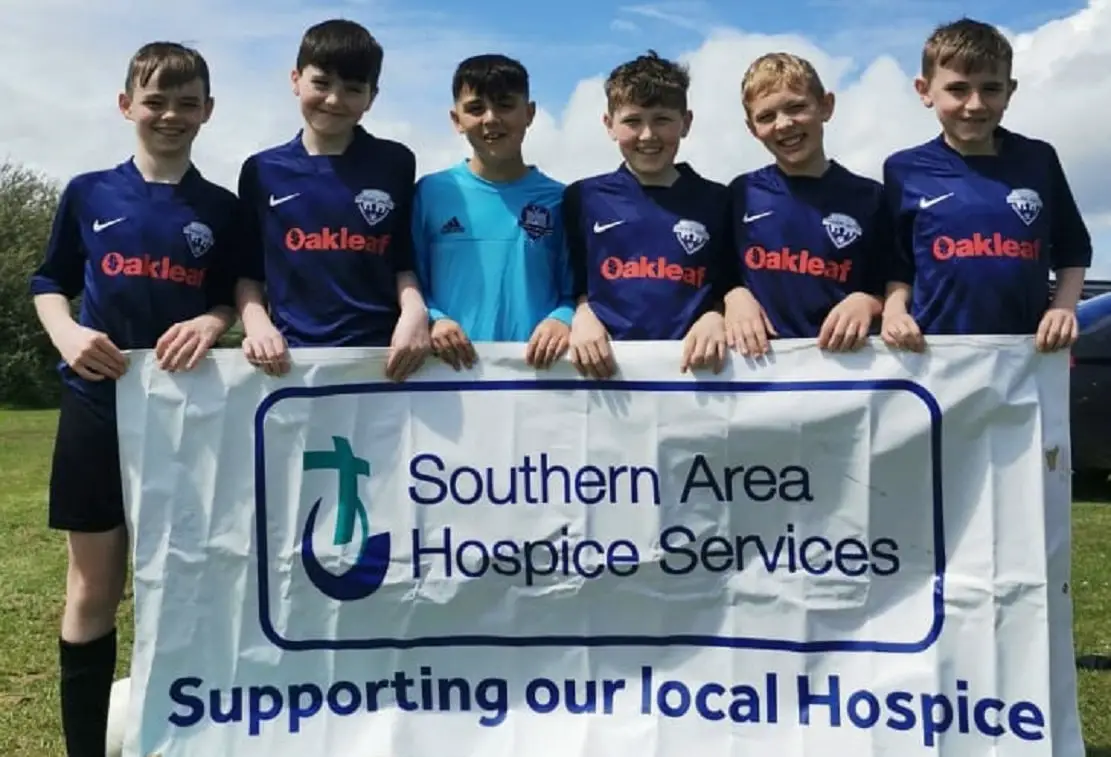 A group of footballing dads who set up an under-13s charity team are about to hold their final match next Sunday, when they will hand over a cheque to the Southern Area Hospice.
Friends United was the brainchild of a number of local men, most of them coaches, and the idea has really taken off this summer.
The young players – around 25 in all – come from clubs across a wide area including Portadown, Dungannon, Lurgan, Armagh, Kilkeel, Newry, Rathfriland, Warrenpoint and Banbridge.
They have played around 20 matches so far and although most of them don't know each other, and only meet up on the day of the game, a real bond has been forged.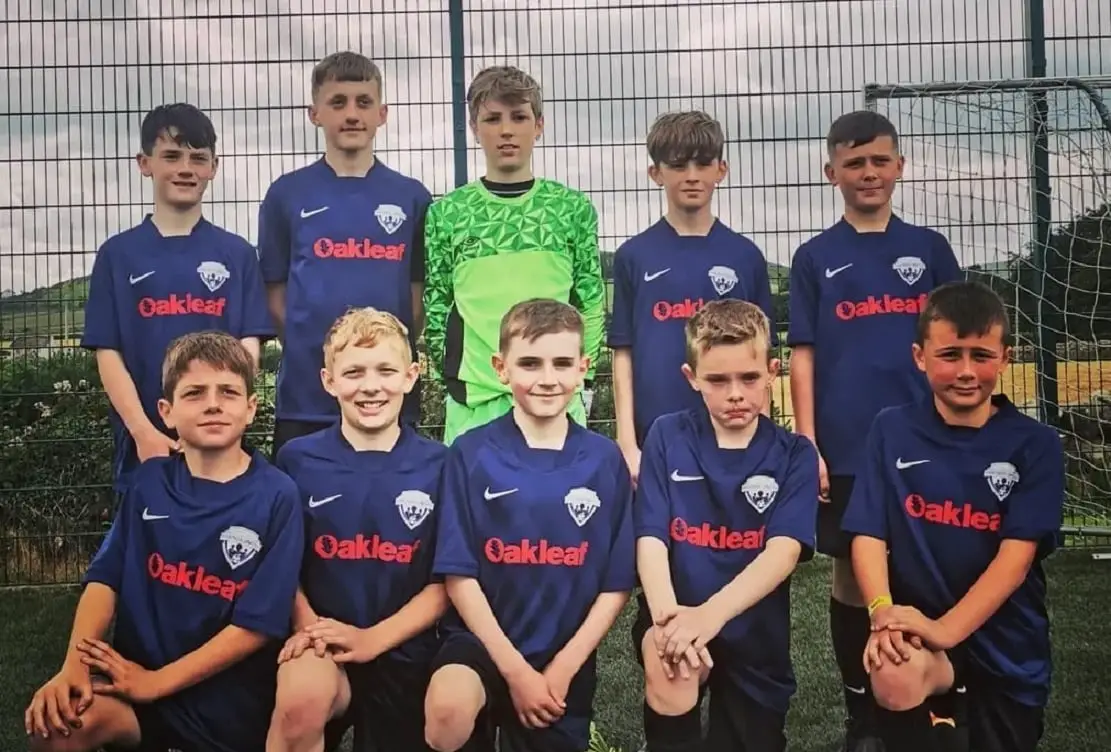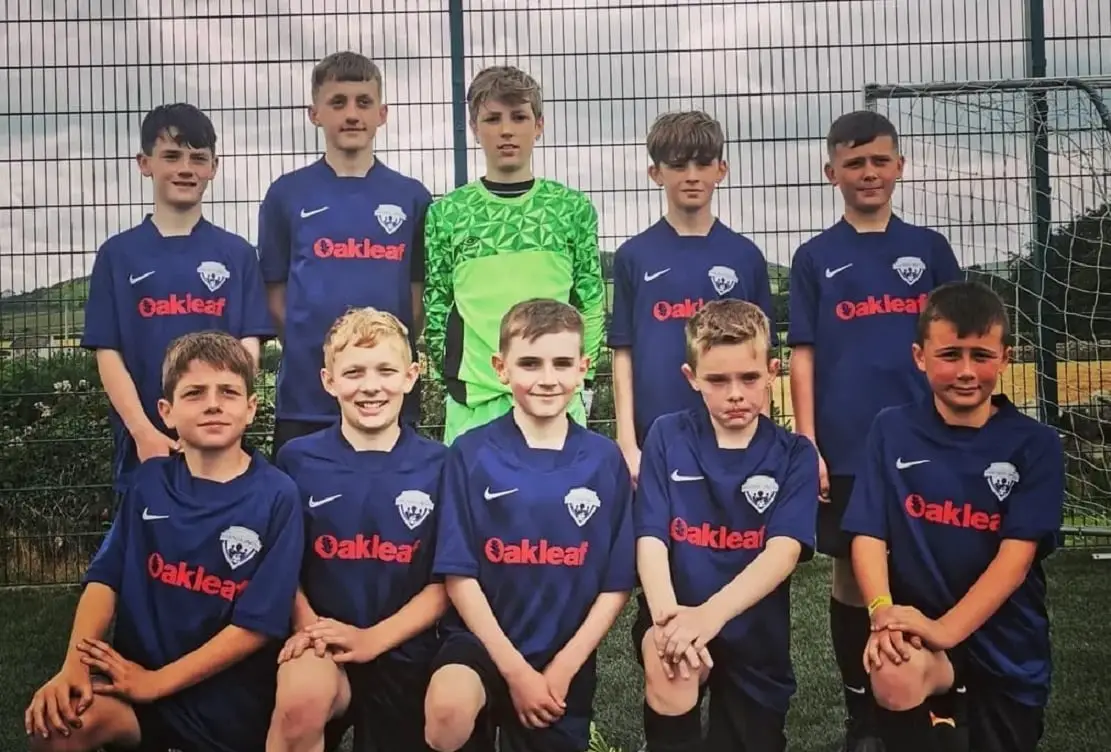 One of the organisers is Gary Nicholl of Tullyvallen FC in Newry.
He said: "A lot of our sons play so me and several dads decided to organise a wee team for the summer, to take part in tournaments and that.
"We decided in May to do it for the hospice and maybe get a bit of sponsorship and it has taken off.
"It is wild how generous people are. We just made a few phone calls and people came out of the woodwork. It has been brilliant.
"The parents have been following us around all summer. We were in Co Meath last week. We have official strips and the team really look the part.
"Most of these kids don't know each other, they've never played together. We just give them a position, line them up and let them play and they do it brilliantly.
"And we have explained what the money is for, so they know they are playing for a good cause."
As well as Gary, other dads and coaches involved in organising the charity scheme include Gilford man Darran Connolly, Portadown FC; Neil Watson, Banbridge Town FC; Philip McCoubrey and Maurice McCluskey, Castlecaulfield FC; Justin Rowen, Rathfriland and Christopher Quinn.
And such has been the success of Friends United that the dads plan to run it again next year.
Next week's 11-a-side match will be held at Warrenpoint Town's Milltown Stadium on Sunday, August 21 and, according to Gary, the boys are "buzzing" about it.
He said: "Warrenpoint Town have given the team the whole run of the stadium and pitch. For an Irish League club to do that is unbelievable.
"We have an official referee and linesmen coming and they are going to walk them out."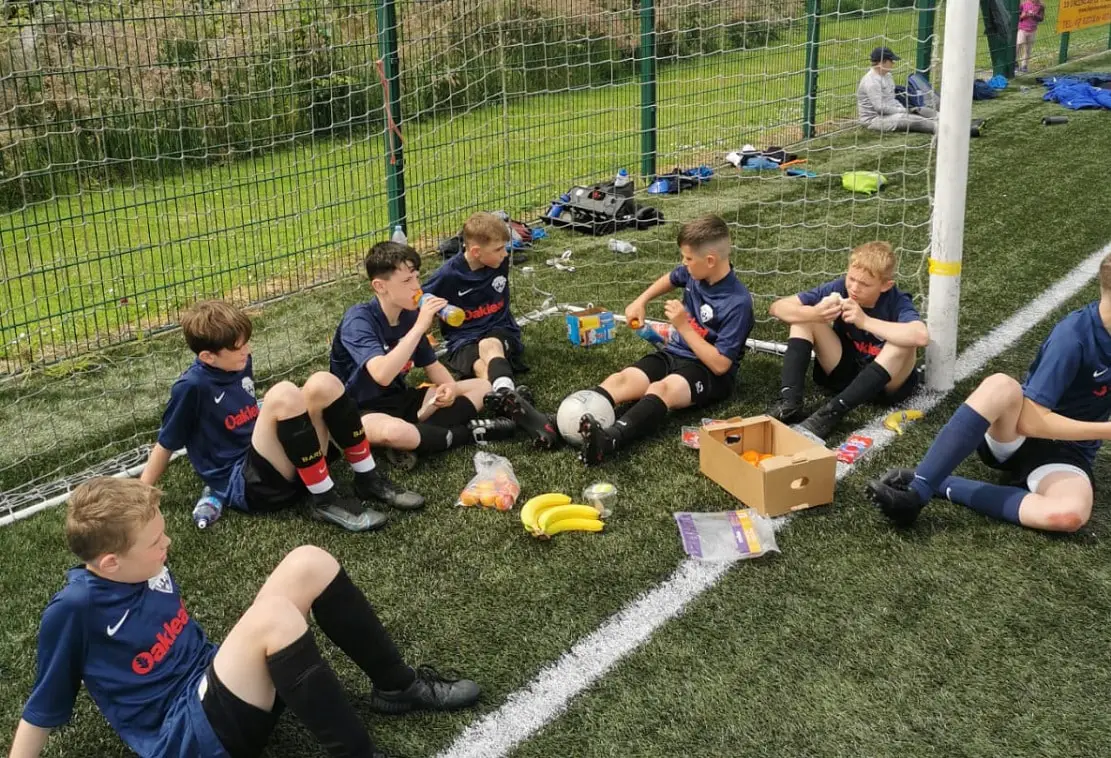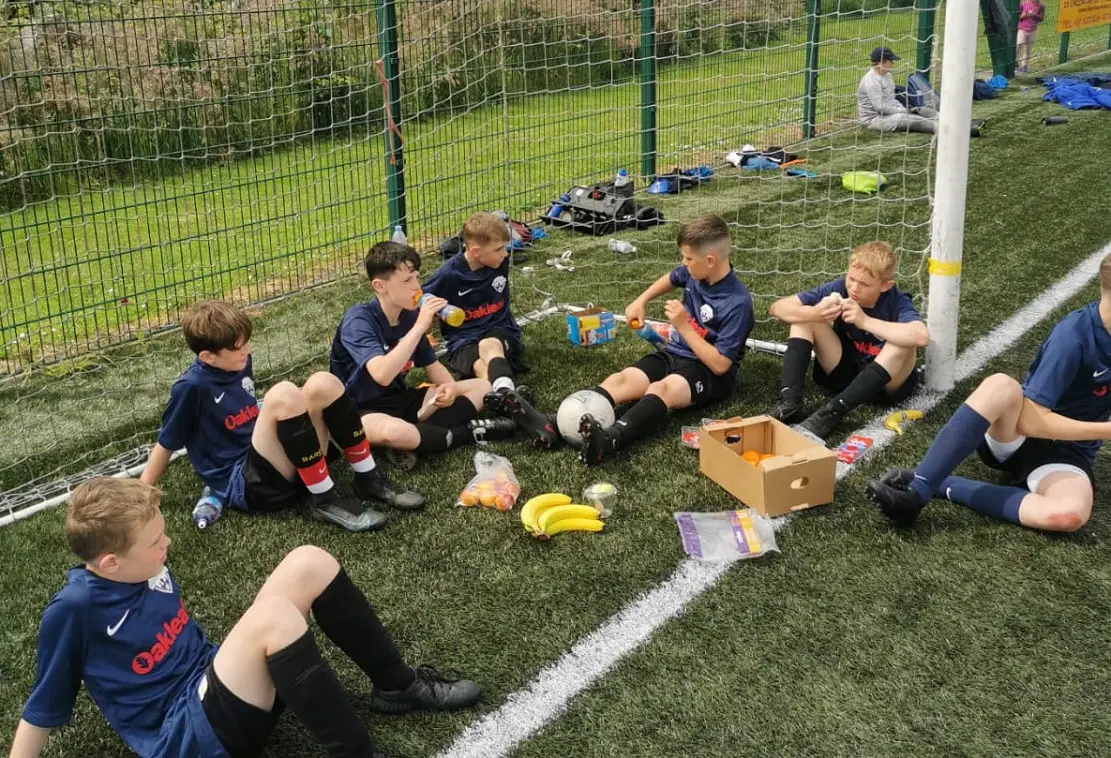 Kick-off will be at 11.15am on Sunday, August 21 and although there is no entry fee, buckets will be left at the gate for donations.
Food and refreshments will be provided free by Deli Lites, Newry, and Just Desserts, Portadown.
The organisers have thanked all the sponsors for their generosity as well as all those who have donated.
To date, around £1,100 has been raised and that figure is expected to rise.
All are welcome at the match and all support will be appreciated.
Sign Up To Our Newsletter