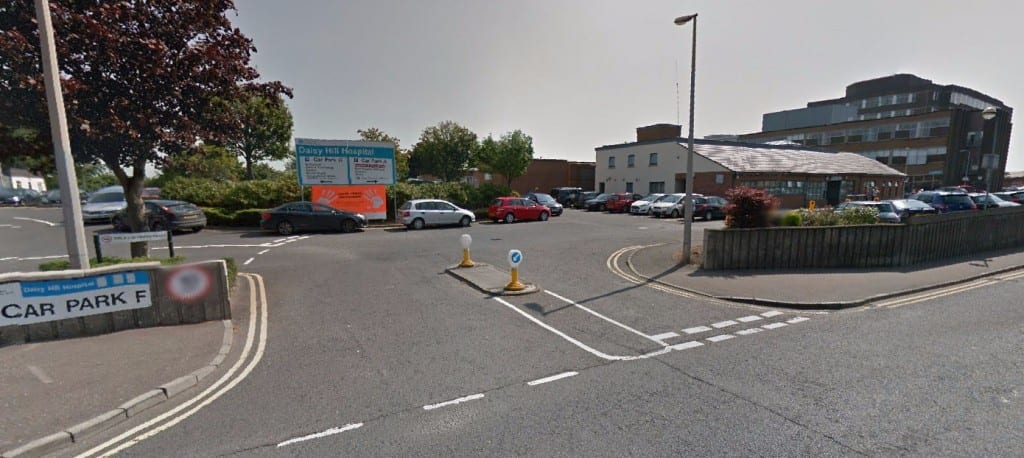 The Southern Health Trust has said it has secured "system-wide support" to sustain 24/7 emergency services at Daisy Hill Hospital.
And a spokesperson said there was a recognition of the need to retain acute services there.
The confirmation came after a summit hosted today (Tuesday) by the Department of Health in response to the ongoing crisis.
It was attended by representatives of the Health and Social Care Board, Public Health Agency, Belfast Trust, Northern Ireland Ambulance Service, Northern Ireland Medical and Dental Training Agency and the Regulation and Quality Improvement Authority.
Following today's meeting the Interim Chief Executive, Stephen McNally said: "The Trust remains fully committed to delivering safe, sustainable 24/7 emergency services at Daisy Hill Hospital for the foreseeable future.
"We now have the concerted support, from across the Health and Social Care system, to develop a viable plan that will address the immediate pressures and look to stabilise the provision of emergency services at Daisy Hill.
"This will allow the Trust to plan, taking on board the voice of service users through co-production, and co-design, for the future services to meet the health needs of the people in the Newry and Mourne area."
A Departmental spokesperson added:  "All attendees at the summit agreed with the Department that in light of the clinical need, current size and projected growth of the population of Newry and Mourne, acute services need to be retained there.
"Work on achieving that regional approach, in a safe and sustainable way, will now gather pace.
"This immediate pressure on emergency services in Daisy Hill is further evidence of the need for transformation in the provision of health and social care and the future planning of those services at a Northern Ireland level.
"That work also continues, in line with the principles set out in, 'Delivering Together' document, launched last October."
Sinn Féin MP Mickey Brady has welcomed what he described as an "interim solution" but said more work is needed to secure the future of the service in the long term.
The Newry and Armagh MP said: "Today's announcement from the regional health summit that sustainable emergency services will remain in place at the Emergency Department at Daisy Hill hospital for the foreseeable future is welcome.
"This summit was brought together after Sinn Féin met with the head of the civil service and asked to get the Department of Health to intervene with the Southern Trust to address the problems.
"While the announcement is welcome, there is still a need for a longer term solution to the problems at Daisy Hill as there are still concerns over fracture clinics and orthopaedic services, so the campaign for Daisy Hill must continue.
"Sinn Féin will continue to engage with the Trust, staff, health authorities, unions and user groups to ensure first class health service provision for the local community."
Sign Up To Our Newsletter