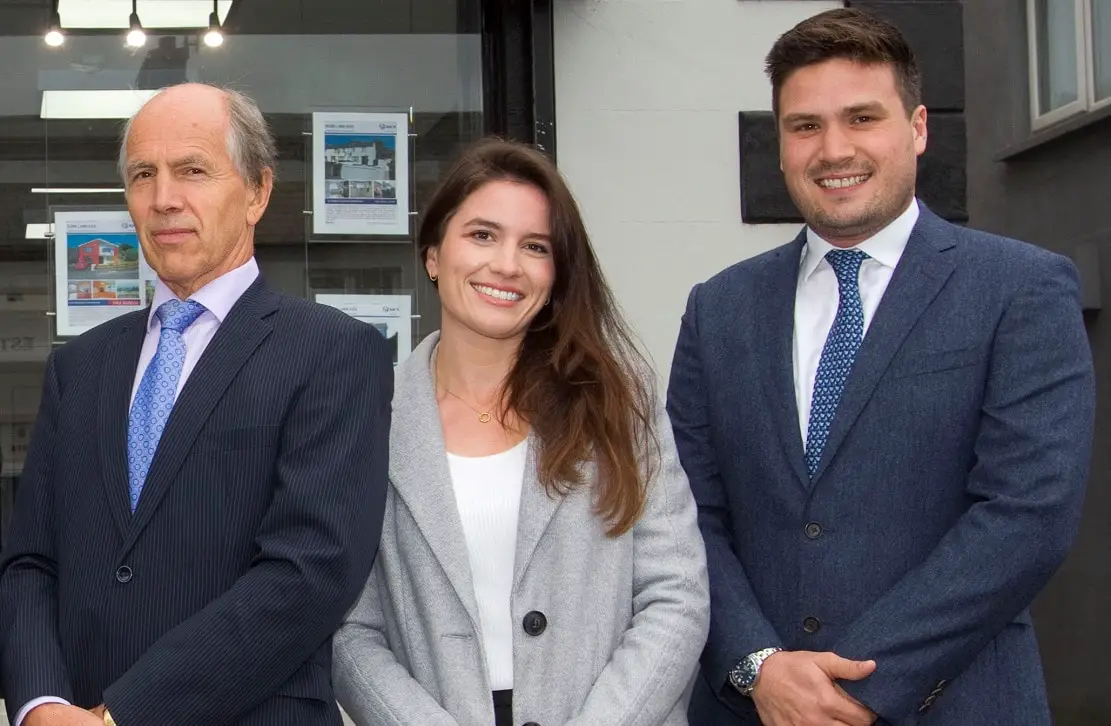 'It was the best of times, it was the worst of times'. Never have the words of Charles Dickens rung so true as to what we experienced in the last 18 months.
Though the pandemic has had a catastrophic impact on a lot of businesses, it has also allowed much time for people to re-evaluate their lives.
Without the intervention of Covid, Newry could have lost one family firm, which has served the city and further afield for over a century.
Best Property Services has held offices in Newry since 1890, although the business has evolved somewhat through the five generations of the family.
Speaking to Armagh I, managing director Garry Best admitted that, pre-pandemic, his succession plans were "a blank sheet".
Garry explained that business began with an uncle of his grandfather, Robert Whiteside, who was a farmer, landowner and businessman.
---
This story first appeared in our newsletter – sign up here to get more exclusive features first. 
---
Then in 1920, the connection to the Best name began as Garry's grandfather, Jack Best, took over with the reins later passed on to Garry's father.
"My father had got a degree in Agriculture from Queen's University and was doing a bit of auctioneering at the Ulster Farmer's Mart, so it was more of a part time business for him
"He would work two afternoons a week in Newry, with one employee keeping the business ticking over."
Garry is the youngest of three brothers, the middle of whom took over the business in 1977, before leaving for London in 1992, upon which time Garry himself took the reins.
"Whenever I was studying, I had not planned to go into the business. I, like my father, had done a degree in agriculture and if I had my way I would have gone into farming," admitted Garry.
"Thankfully my mother saw the wisdom of just having one son in farming and put the other two into the business."
Garry was splitting his week between farming and the family business for around four months and it opened his eyes.
With the uncertainty of farming, he felt it was time to go into the family business, which he believed would be a "little bit more prosperous and an environment where one had more control over future income."
Thinking of the secret to the business's success, Garry commented: "I really think it was my father. People in the community looked up to him as quite entrepreneurial and a person they could trust with their business."
One massive part of business for Best Property Services, from the time of Garry's father, was the sale of agricultural land and this has continued under his tenure.
"On the land sale side of things, just having that connection and having that farming background has probably kept us in touch with local landowners and that's certainly helped over the generations.
"As my father was working as an auctioneer, he would have had farmers coming up asking 'what's this worth?' or 'could you sell this?' because of his presence in five different livestock marts every week."
Garry's brother, John and his sons are still involved at the family farm in Poyntzpass.
Garry's son, Kyle, is the first to admit that he had never seen himself going into the family business but the pandemic provided a rethink.
"I went to Edinburgh for university studying Business Law," said Kyle. "That is probably as vague as it gets. I wasn't 100% sure what I wanted to do but coming out of university I kind of thought property might be the way to go."
However, after experiencing the Scottish capital Kyle had no intentions of returning to these shores and instead made the move to London.
"I had no interest in moving from Edinburgh back to Newry or Warrenpoint, so at 21 I moved to London and I lived there for six or seven years, working in property of all different facets.
"It is much the same as here, it is all the same processes but just the transactional values are a lot more in London!"
When Kyle did make it back across the Irish Sea, it was to a post in Dublin, not Newry, which he took up.
"I moved kind of thinking, 'if Dublin works great and then it is just up the road to Newry', but then Covid hit and it changed a lot of my perspective."
As the lockdown came into effect, Kyle and his wife relocated north to live with his parents.
"The first lockdown kind of made me realise that you can have a really great life up here and then I began working in the family business, just time to re-evaluate.
"So it wasn't always on the cards and I definitely was never really kind of pushed into it. My parents always said to go out and do what makes you happy, there was never any pressure."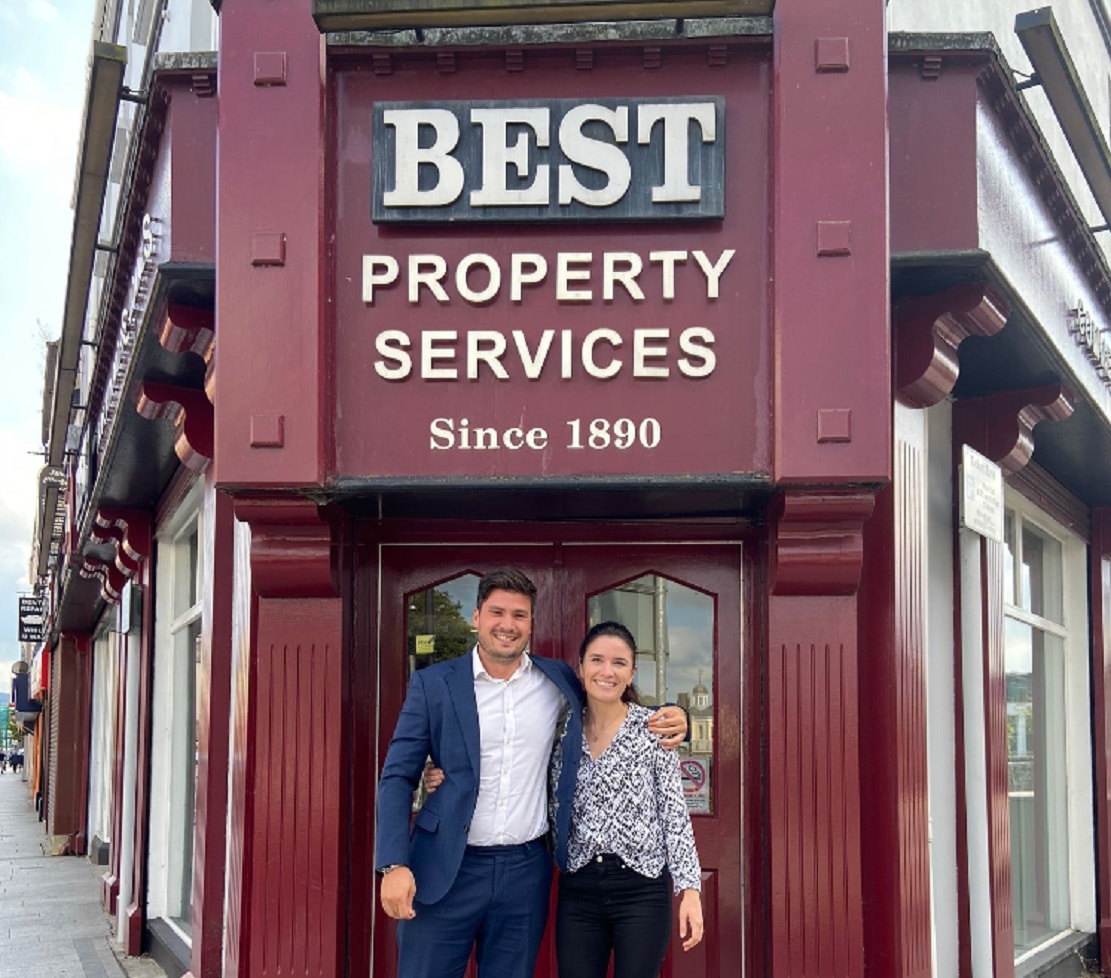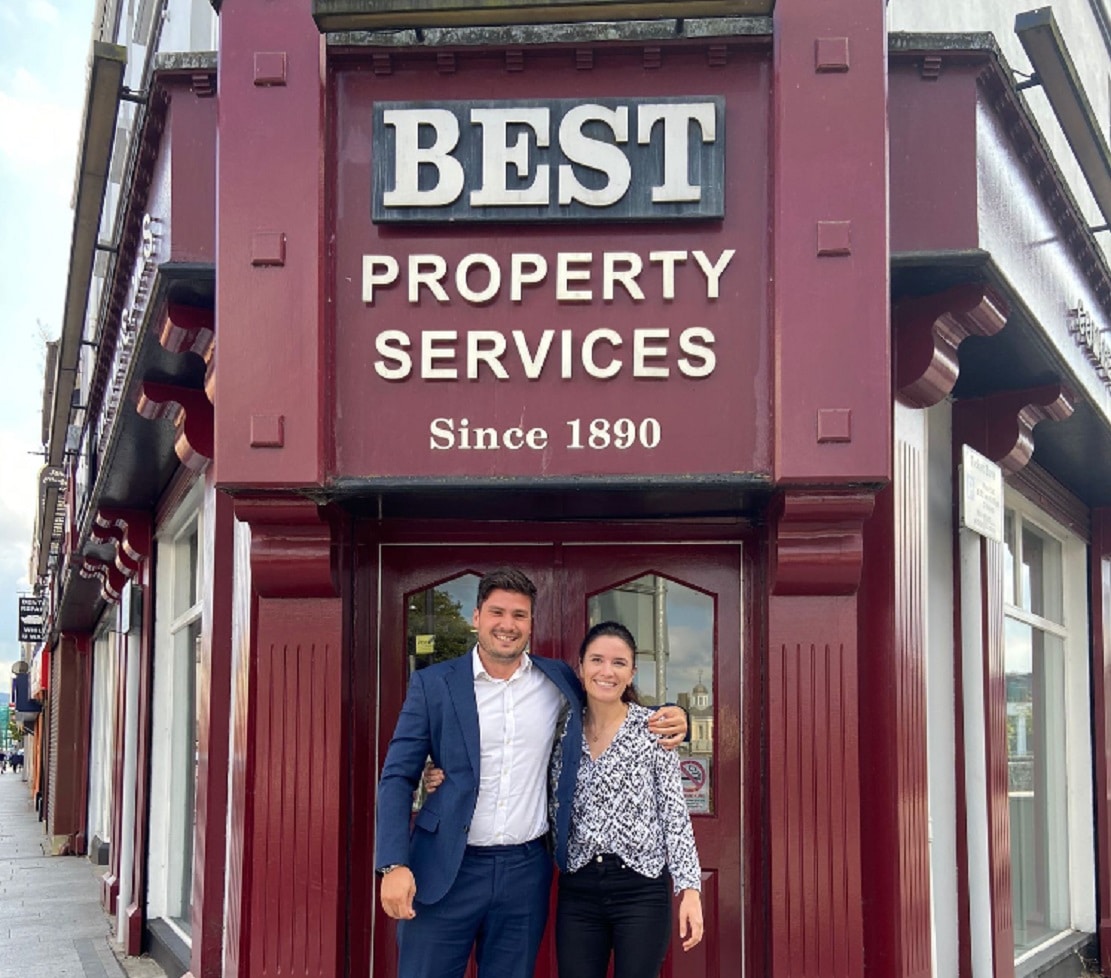 However, Kyle had to admit that he was "beaten to the punch" by his sister Olivia (pictured), who also joined the family firm during the pandemic.
"My sister is an interesting one. I had been working in property straight out of uni but she got her degree in music therapy just as Covid hit and, if it weren't for it, she probably would have gone down that line of work.
"But because dad was working from home, Olivia started helping out with bits and bobs which led to her developing an interest."
So the pandemic may have insured the survival of a business institution.
Garry said: "Pre-Covid, my succession plan was looking like a blank sheet, and then post-Covid suddenly all of the blanks started filling in.
"I think for Kyle and Olivia, after a number of years living between Edinburgh, London and Dublin, spending a few months living at home made them realise there's actually a good quality of life here, compared to big city living."
According to Kyle this is a trend which can be seen in the market.
He added: "We are seeing a lot of people who have been living in London or Australia but were born and bred in the Newry area returning home."
Sign Up To Our Newsletter