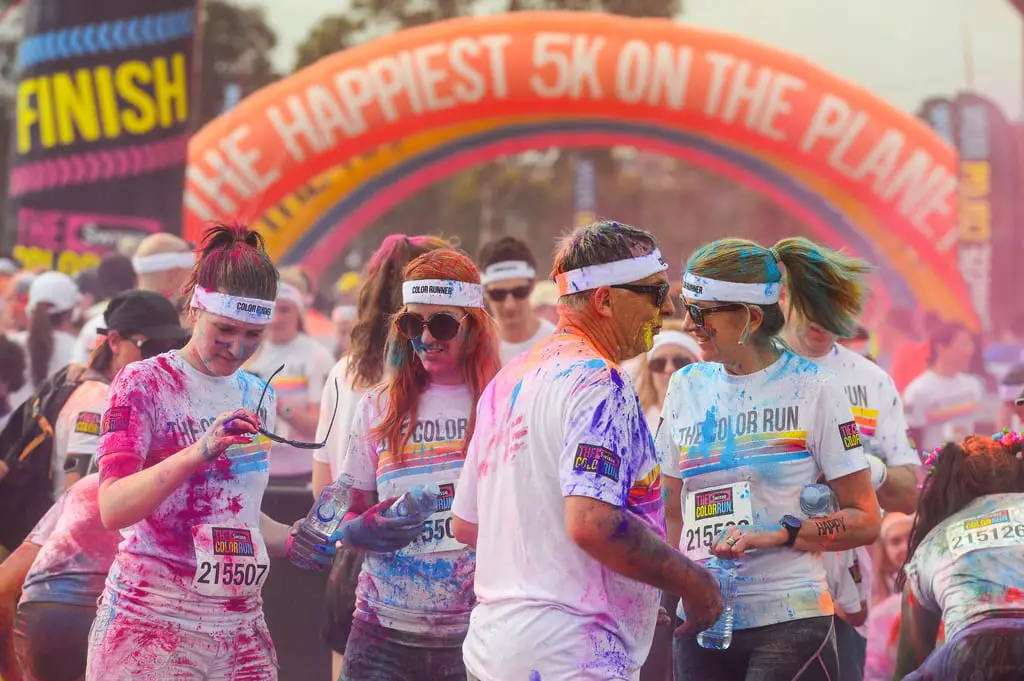 Newry is getting in on the action with plans for the first ever Newry Colour Run.
The event, which will take place on Sunday, April 10, will raise money for the charity Children in Crossfire.
There will be a 5k route that participants can either walk or run.
It is up to you – the emphasis will be on fun and raising lots of money.
Participants will dress in white and, over the course of the event, they will be sprayed at various stations along the way, creating a fantastic splash of colour.
There will also be music along the way and a DJ waiting at the finishing line to keep the party atmosphere going and provide participants with an experience they will never forget.
The cost is £15 per adult and £7.50 for all those aged 15 or under. There is no age restriction – all are welcome.
Those wishing to join in are being urged to register on eventbrite.
The colour run takes place from 10am to 1pm and all those who do register will receive full information prior to the event with all the necessary details.
To sign up visit: https://www.eventbrite.co.uk/e/newry-colour-run-tickets-20760790082
Read more news:
Contractors sought for next stage in exciting £645,000 Kilcluney 'hub' development
£10,000 offer to stage three-week summer scheme for children with disabilities
Detectives given extra time to question three men after body found in stream
Police investigating following the discovery of a body
Multi-million pound public realm works in Lurgan to be complete by summer
Armagh team have a mountain to climb – four in fact – but it's all for a very good cause!
Ant and Dec's TV surprise as kind-hearted foster carer Ella recognised for Mother's Day
Approval for 24-hour unmanned 'Go' station on Portadown Road – with ATM now added too!
Sign Up To Our Newsletter