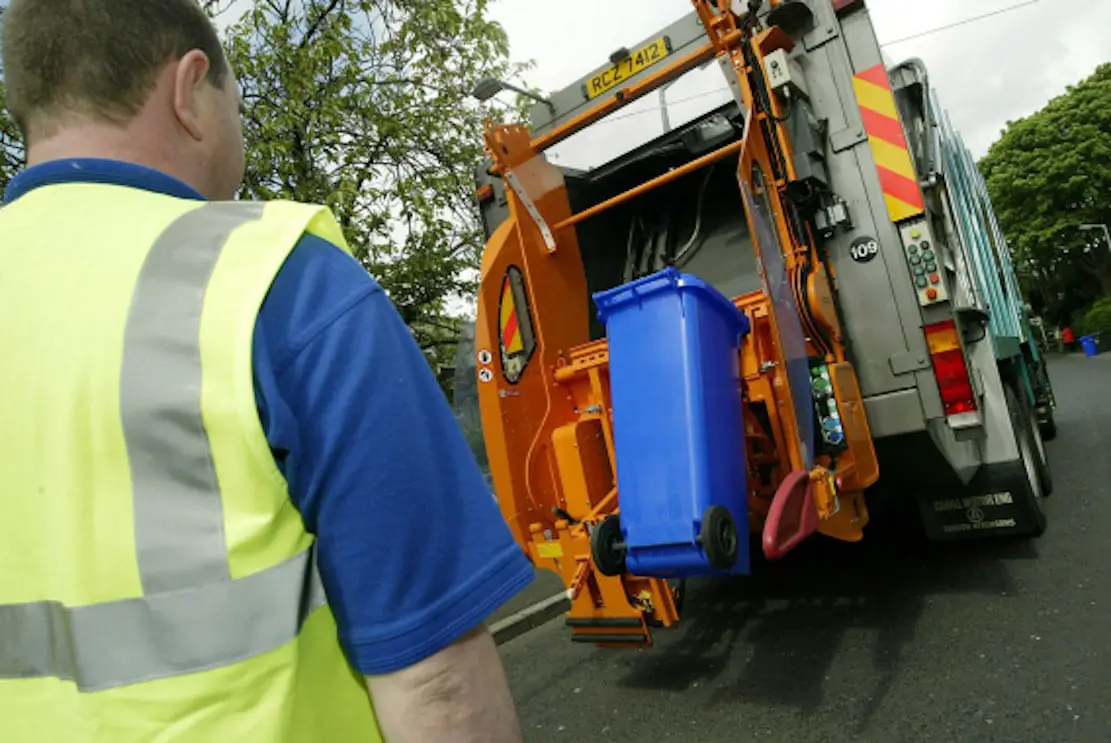 Workers at Newry, Mourne and Down District Council have set a date for strike action in their row with management over pay and conditions.
Meeting today, a strike committee, made up for four unions, Unite, GMB, NIPSA and SIPTU, agreed that action will take place in early December.
Staff representatives in a statement following the meeting said they "regretted" that this action is to take place.
"This dispute could be readily resolved if the Chief Executive of the Council, Marie Ward, engages with the unions but she has reneged on her responsibility by not meeting directly with the union representatives and dealing with the workers concerns," said a joint-union press statement.
In the statement the unions issued a warning that although they did not wish to disrupt the lives of the community, in the run up to the Christmas period, they were intent on escalating the action in the New Year.
"Council workers are aware that Covid-19 has made 2020 a really hard year for the community in Newry, Mourne and Down. It is with regret that we are being forced to take this action in order to improve our pay and protect our terms and conditions.
"Although there will be limited action in December, our members will be escalating the dispute if the issues are not resolved, in January 2021.
"It is in the management's hands to resolve this dispute."
A Council spokesperson said: "As a responsible employer, Newry, Mourne and Down District Council is focussed on ensuring fairness for all its employees.
"Newry, Mourne and Down District Council was formed as a merger of local and central government organisations, each with their own employment terms and conditions, hence some terms and conditions remained varied across the Council post-merger.
"The Council has been working with the Trade Unions over a period of time to agree common Terms and Conditions for all its employees.
"As part of that process and ongoing engagement, the senior management team at Newry, Mourne and Down District Council including the Chief Executive has attended all meetings with Trade Unions including all of the following dates; 10 November 2020, 28 October 2020 Special LCNF, 23 September 2020 Special LCNF, 11 August 2020 LCNF and 9 March 2020 Special LCNF to sign off on Phase 1 Terms and Conditions.
"In addition, the Chief Executive offered to meet Trade Unions on 23 October 2020 following a special meeting of the Strategy Policy and Resources Committee. The Trade Unions declined the offer of a meeting.
"Newry, Mourne and Down District Council remains committed to ensuring fairness for all its employees and will continue to work with the Trade Unions to reach agreement on common Terms and Conditions for all its employees.
The spokesperson added: "Taking into account the impact of Covid-19, the Council has been considering the implementation of a voluntary severance scheme which would offer a generous redundancy package well above statutory redundancy pay. Along with an enhanced redundancy payment, those employees aged over 55 but below normal retirement age will also receive their remaining pension benefits if they are accepted for voluntary redundancy.
"At the same time, the Council has a responsibility to spend public money in the most responsible manner possible, particularly in the wake of the Covid-19 pandemic when public finances are stretched, and the private sector is contracting and experiencing significant unemployment.
"As custodians of public funding but also employers our focus is providing a comfortable retirement for our loyal employees whilst at the same time, we are cognisant of the rights of rate payers, many of whom are experiencing financial hardship and are not entitled to such generous redundancy packages.
"Newry, Mourne and Down District Council is committed to transparency and fairness to everyone employed by the organisation as well as delivering on our commitment to provide value for money for all our residents and rate payers."
Sign Up To Our Newsletter