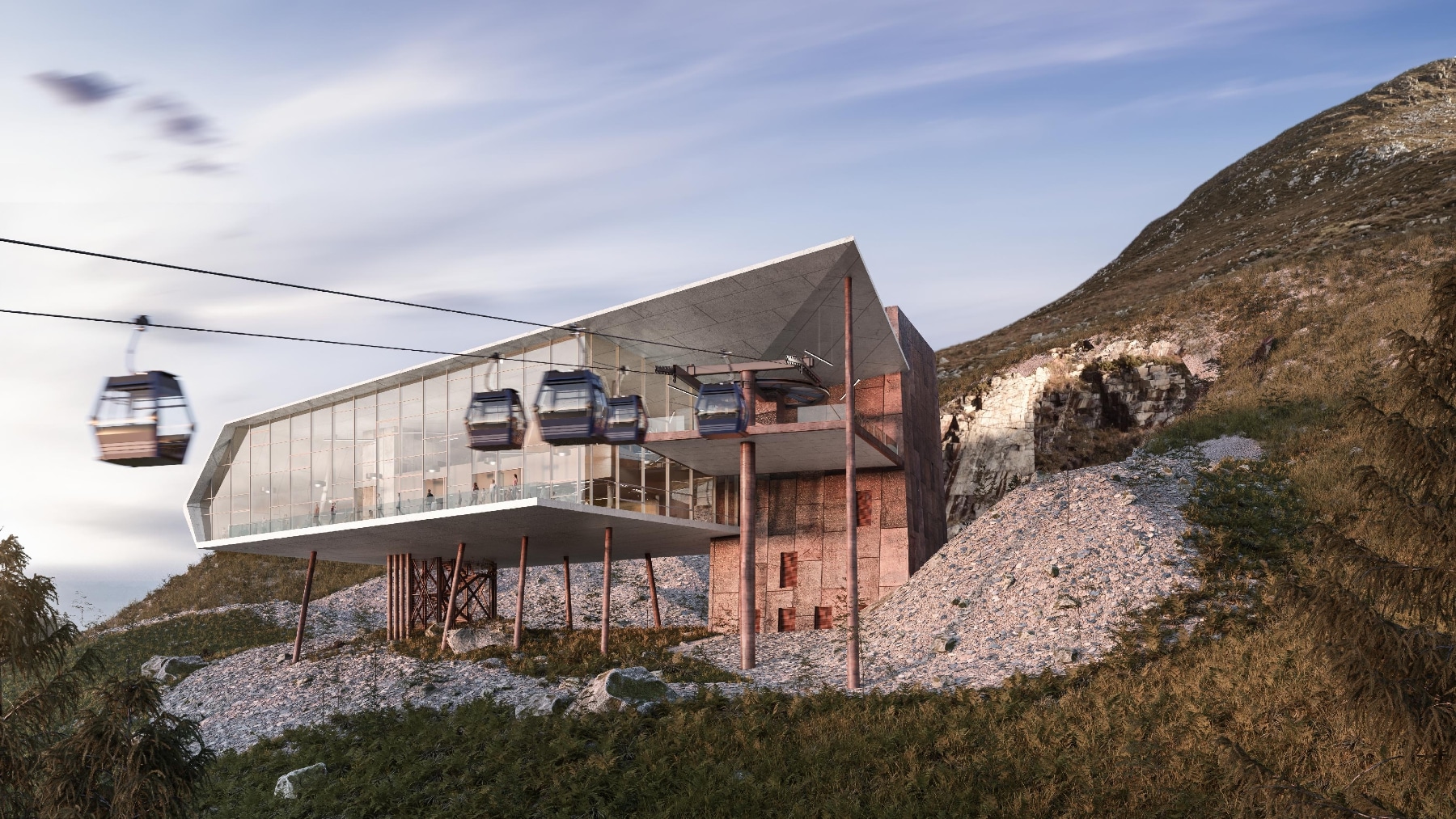 A 'bonkers' dispute over a world class Mourne Mountains tourism project has broken out at Downpatrick council chamber.
An outline business case for the £44m visitor centre and gondola lift is currently under consideration through the Belfast Region City Deal for £30m of the funding with the council to provide the rest.
However, Alliance party members at Newry, Mourne and Down District Council (NMDDC) this week raised environmental concerns and highlighted a perceived lack of a public consultation on the project, as an updated report was presented in chambers.
Downpatrick Alliance rep, Cadogan Enright said: "In regards to the Mournes Gateway project, the actions stated in this report, completely failed to advance the actions agreed for full public consultation and to consider alternative projects.
"We need to amend this report to show the actions have not been taken and to press officers for a time-frame of delivery.
"The more delay on this the greater the chance we have of losing monies for this project in Newcastle.
"There is a suggestion in the report that a public consultation has taken place. "No public consultation has occurred.
"There was a stakeholder analysis and information day (March 2023), but that wasn't a public consultation.
"A consultation by the council organised in 2017, was cancelled in the last minute and never rescheduled. Questions raised to officers in a comments box on the information day have never been replied to and no formal or meaningful way made for the public to feed in to these plans by way of consultation."
Deputy Mayor, Gareth Sharvin warned elected members to "be careful of their use of language in front of the media" as it could come across that NMDDC "does not want this any more".
A council officer responded: "It is my understanding that the council will revisit the stakeholder process and undertake a robust consultation with residents, workers and businesses within the district via the project board for approval.
"Officers were to bring back a paper to committee to bring a full and comprehensive update on the status of the project thus far and this report I believe does that."
Slieve Gullion SDLP councillor, Pete Byrne added: "To go and make contact with the Belfast Region City Deal and say we have reservations with one of our projects is bonkers, absolutely bonkers.
"We've put in two projects in to the tourism regeneration plan, other councils have only put one in it.
"There isn't even enough in the pot to deliver all these projects.
"I recall in one of the tourism regeneration meetings being told the ones that are shovel ready to go will eat up the fund before other projects come along in the decade long plan.
"There are obviously big issues with both projects, but that is up to us as councillors to internally discuss and sort out.
"For us to go and start arguing against our own projects publicly with the funder who's accepted our outline business case, without looking at all those issues in our own project board, is crazy. We need flush out these problems and mitigate them ourselves and be united in front of the funders to draw down £30m in funding."
Sign Up To Our Newsletter