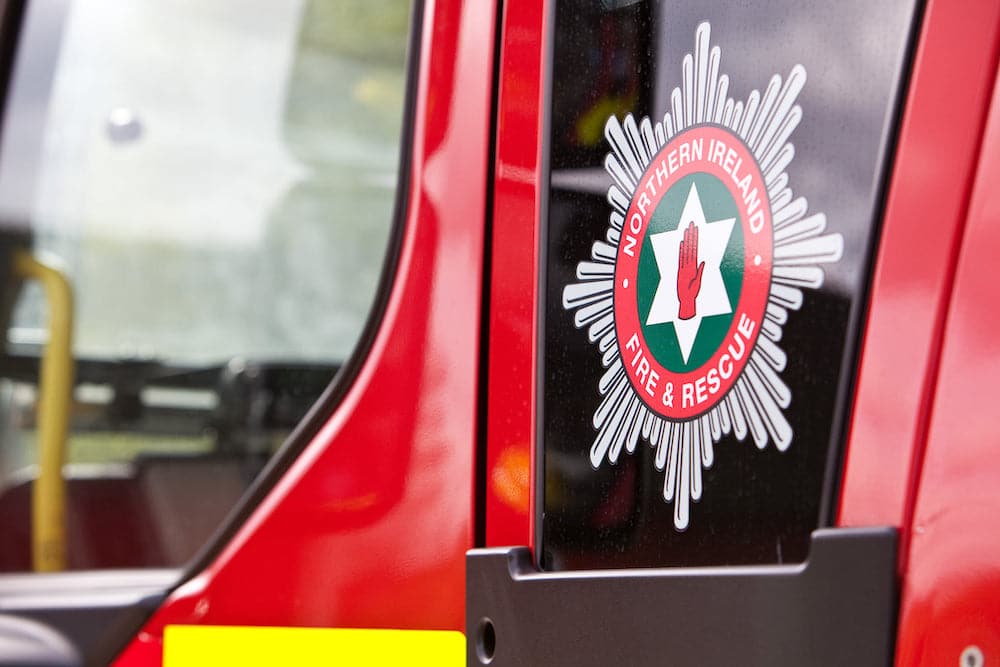 Residents of a tight-knit community in Newry are rallying behind a young family after a fire ravaged through their home on Sunday night.
Emergency services rushed to the scene of the blaze in Drumalane Park shortly before 10pm.
Fortunately the occupants of the house were unscathed physically, but have been left reeling at the damage to their home and belongings.
However, the Dumalane community have rallied behind the young family who are now staying nearby with relatives.
They have appealed to the wider community for help in getting clothes for a six-year-old boy and an eight-year-old girl.
Posting on the community's Facebook page, a Drumalane Quayside Close Community Association spokesperson, explained: "As smoke appeared from the bedrooom one neighbour, who was among the first on the scene, ran into the house with the tenant to check the extent of the fire in the hope it could have been put out with water but soon realised when he was on the stairs that was impossible and both immediately came out.
"Two others broke down the side gate to let the pet dog out and away from danger.
"Thankfully everyone was safe and a resident took the young children to their home to look after them as others comforted the parents during their traumatic and frightening ordeal.
"Full credit to the fire brigade who were out very quickly after a neighbour rang them. Our thoughts and prayers are with this family and we will be on hand to give them various forms of support over the coming days and weeks."
A PSNI spokesperson the fire is being treated as accidental at this time. The damage was mostly confined to upstairs.
In an update, the Community Association are appealing for clothes; both for a boy aged 6 and a girl aged 8 as these were all destroyed in the fire.
The spokesperson added: "So if anyone could donate any of these it would be deeply appreciated and also a few toys. We are sure you will agree those children have been deeply traumatised and getting some toys would be a great help.
"The family asked Gerry [Coyle] – Chairperson – to thank on their behalf all those in our community for their help last night and it will not be forgotten."
If you can help in anyway, please reach out to the Community Association here on Facebook.
Sign Up To Our Newsletter