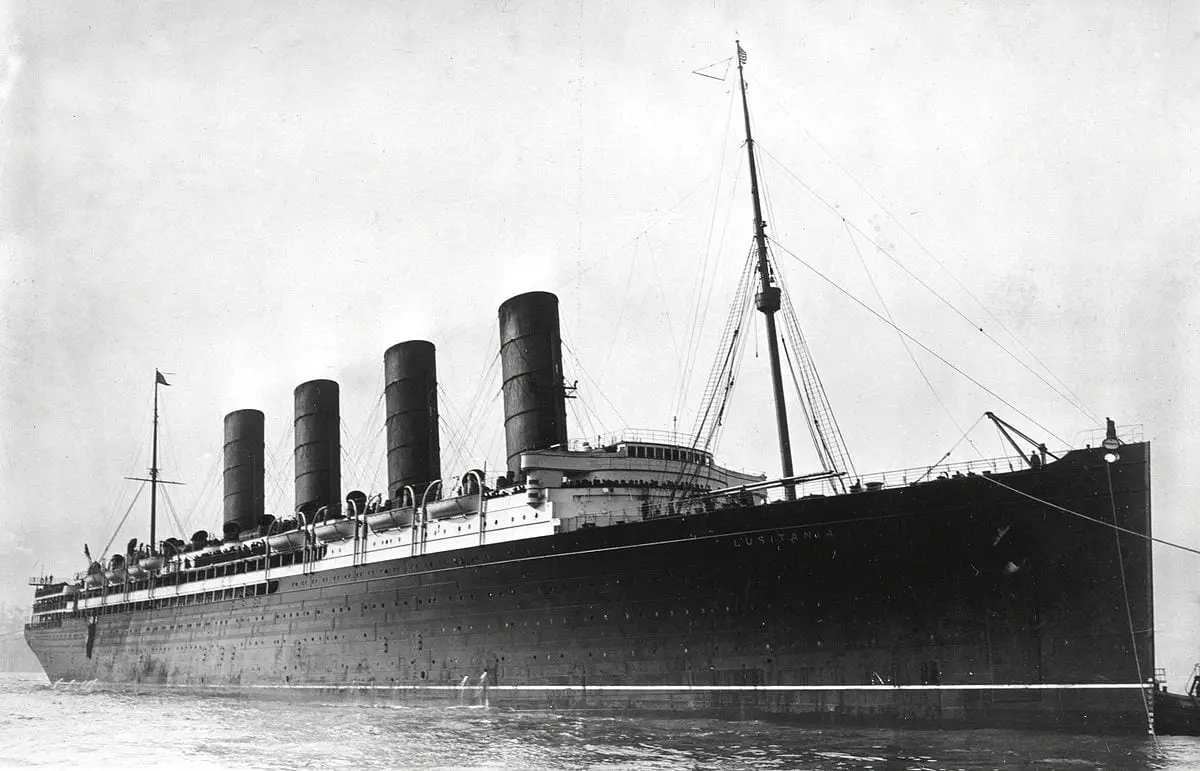 A davit from the ill-fated Lusitania is set to be formally dedicated in Co Cork – after being transferred there from a public park in Annalong.
And councillors from Newry, Mourne and Down District Council have all been invited to come along as a 'thank-you' for agreeing to gift the artefact to the Lusitania Museum.
The davit from the liner, which sank in 1915 after being torpedoed by a German U-boat, was a central feature of the Annalong Marine Park, having been presented to the former Newry and Mourne District Council.
But as Armagh I reported in February, the man who handed over the davit, from Kilkeel, had asked it be given back so it may be displayed at a new museum and visitor attraction at Kinsale in Co Cork.
It was off the coast of Kinsale that the Cunard liner went down, with the loss of 1,198 lives.
The man who handed over the davit explained in a letter to NMD Council that it was in 1965, while fishing in the vicinity of the wreck of the Lusitania, they snagged the davit in their net and took it on board.
He wanted to see "my artefact returned to Kinsale".
The council considered the request and consented to his wishes.
The davit has now been transferred from Annalong – having stood there for 30 years – to Kinsale, where it will be officially dedicated at a ceremony to take place on Friday, August 24.
Council officials and all councillors have been invited to come along and be part of the occasion, with the davit now described as having a "new place of honour" in the Lusitania Memorial Garden at the Old Head of Kinsale.
The Lusitania Museum's Con Hayes said they were "truly thankful for this very generous gesture on everyone's part".
In a letter to council he says he is grateful to them all and to the people of Annalong.
His correspondence adds: "As you know the Lusitania was sunk on May 7th, 1915, within sight of the Old Head of Kinsale, and it is the nearest point of land to the wreck site.
"We hope that you will agree, especially when you see first hand, that this is the ideal location for the davit – it is now standing as a direct signpost to the exact spot where the Lusitania rests."
Sign Up To Our Newsletter