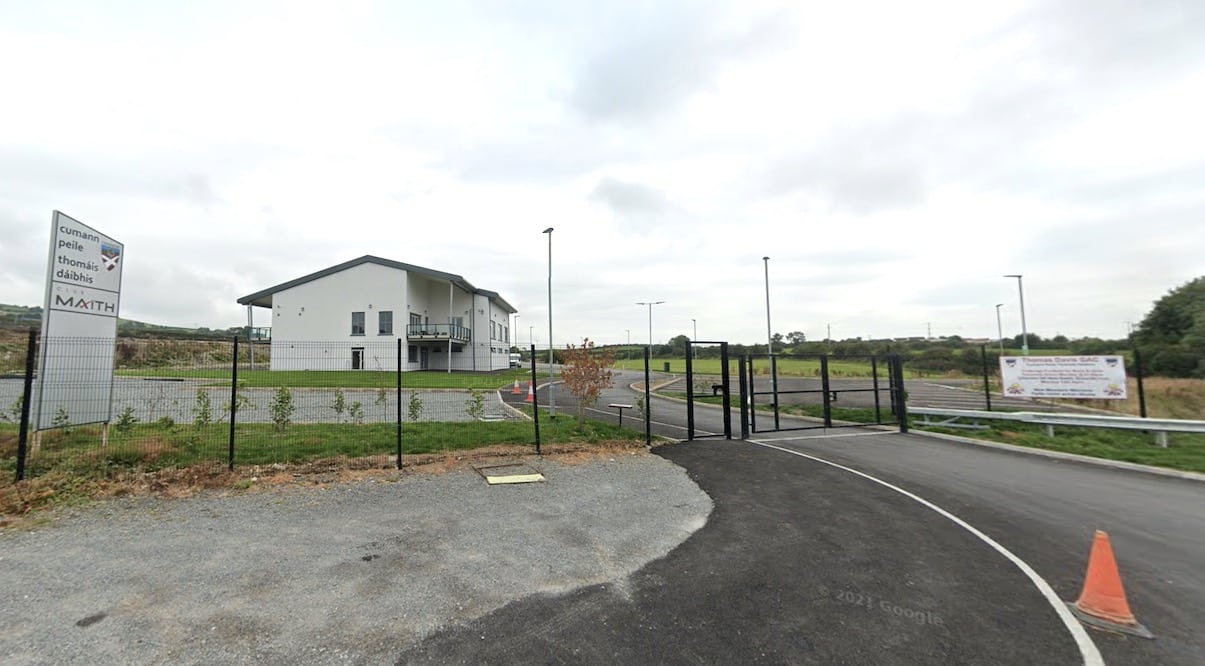 A local gaelic football club is planning a huge multi-sports leisure complex at its home ground to accommodate football, hurling, handball, basketball and more!
Thomas Davis GAC has submitted plans for the development at its ground at Dorans Hill in Newry.
The club plays its football under the auspices of Armagh GAA and is one of the oldest clubs in the area.
These exciting proposals have now been submitted to Newry, Mourne and Down District Council for consideration.
The new leisure complex would include a basketball court, handball court, indoor football and squash court.
There would, if approval is granted, also be a fitness and recovery suite, and even a climbing wall.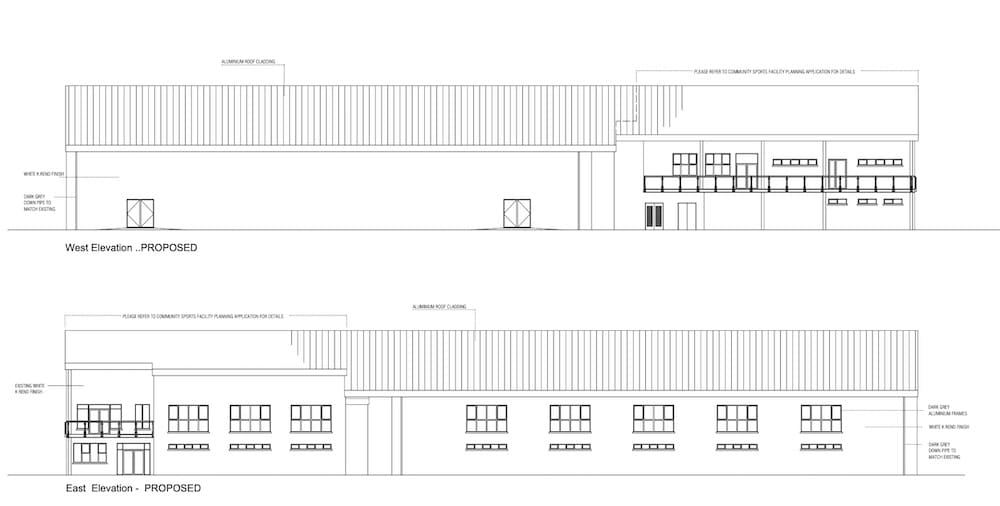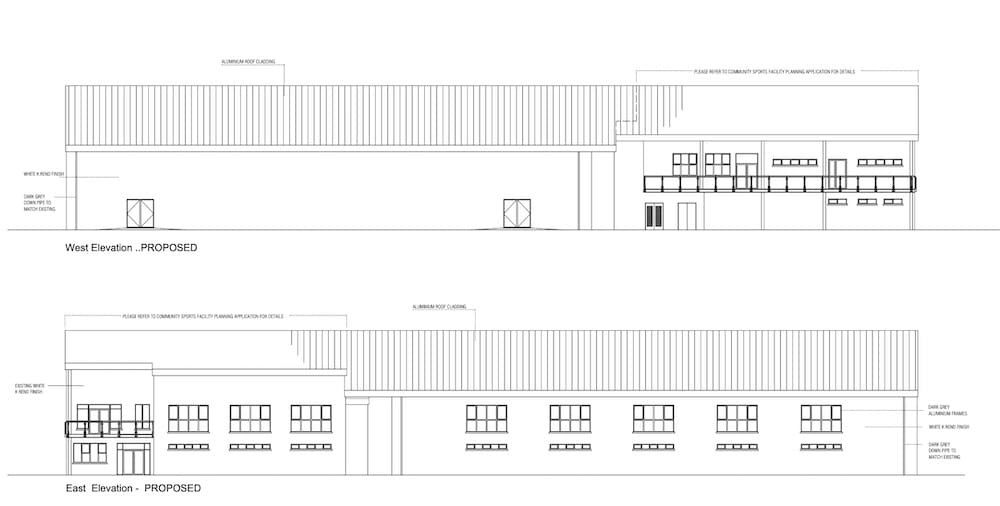 Meeting rooms and a gallery are proposed too, to adjoin the community sports facility.
The earmarked site is specifically given in the application as "180 metres south west of 15 Dorans Hill, Newry", which falls within the grounds of Thomas Davis GAC community sports facility.
The existing ground floor incorporates senior changing facilities for men's and ladies teams, as well as stores, toilets and lobby.
Architects' drawings show the new plans would see the construction of a multi-function area to accommodate basketball, netball, handball, indoor football, five-a-side and badminton courts.
It would also be capable of staging boxing tournaments and to be used as a concert venue.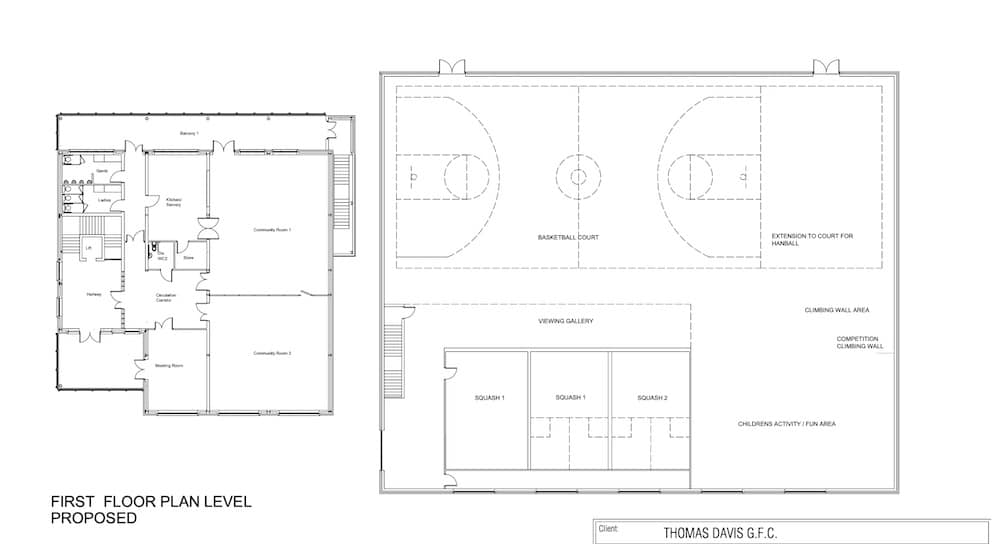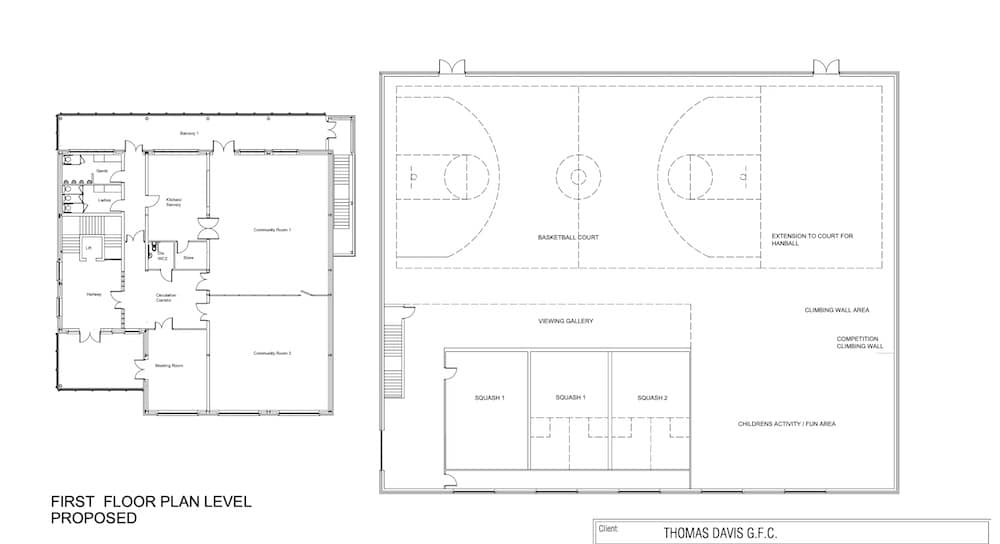 The ground floor also boasts a competition climbing wall, as well as a children's activity and fun area.
The fitness and recovery centre would include a plunge pool/ice bath, as well as use as a treatment centre, physio and elite athlete centre.
The second floor of the current building offers two community rooms, a meeting room, kitchen and more toilets.
It also offers a viewing gallery overlooking the main courts. This is located directly over the recovery centre.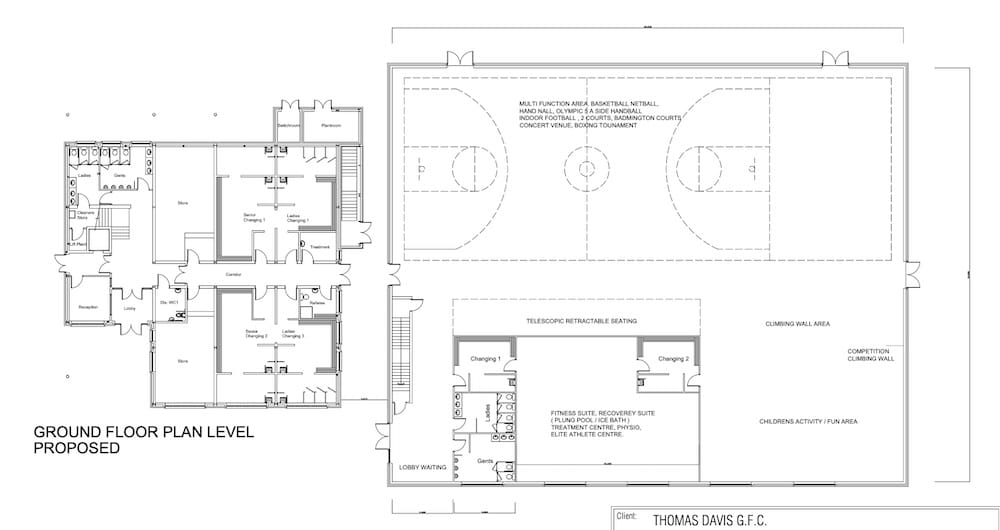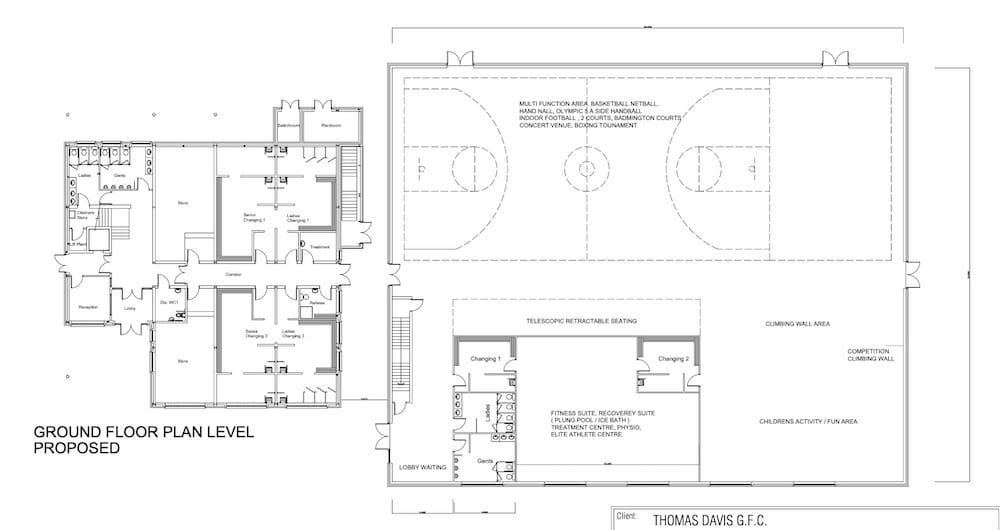 Proposals also indicate the inclusion of a number of squash courts at this level.
The club already has 96 parking spaces available on site. This would see an increase in space bringing the new total to 159, something for which planning approval has already been granted.
The new proposals will now be advertised shortly.
Sign Up To Our Newsletter