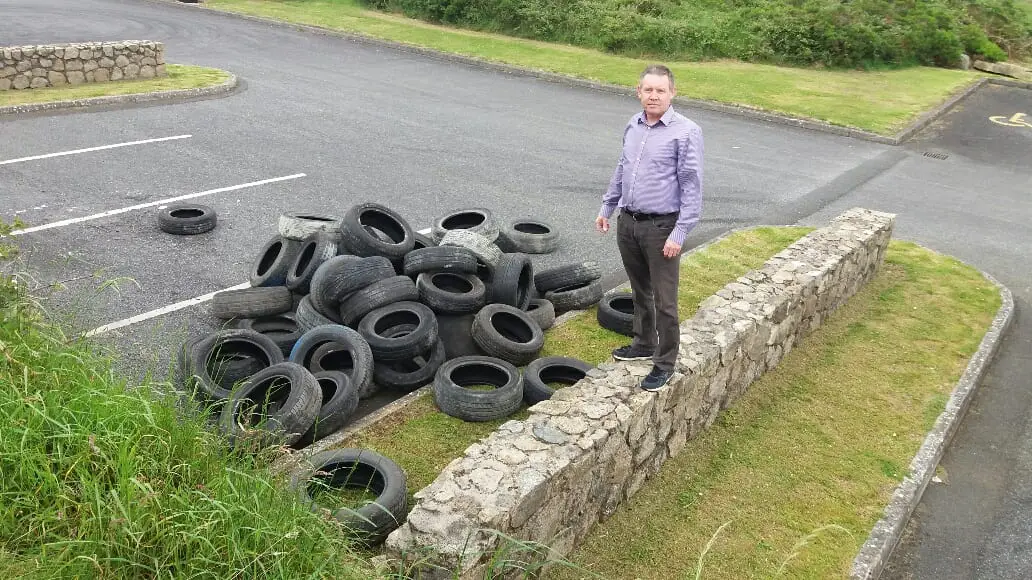 A county Armagh beauty spot was targeted by illegal dumpers overnight on Friday.
Around 50 tyres were disposed of at the beautiful Flagstaff Viewpoint in south Armagh.
This follows months of similar issues at Carrigatuke Viewpoint outside Keady.
Councillor Mickey Larkin condemned the acts of environmental vandalism.
"Yet again the beauty of south Armagh has been desecrated by those who care nothing for the environment, or our community," said councillor Larkin.
"Approximately fifty tyres and other waste have been dumped at the Flagstaff Viewpoint. Locals and day trippers regularly visit this breathtaking viewpoint to take in our cherished vistas of Carlingford Lough.
"No doubt those who dumped these tyres have charged their customers for the safe disposal of them. These rate payers will likely pay twice for this service, as the Council is forced to pick up the cost of disposal.
"At a time when the Council are spending millions to tourists from around the world to share in the majesty of south Armagh, unscrupulous polluters continue to lay waste to our area of outstanding natural beauty. Our community rejects them, and they should hang their heads in shame."
He added: "I have reported this incident to the Environmental Health Department within the Council and I hope that swift action is taken to clean up this illegal dump."
Newsletter
Sign up for our weekly newsletter here.