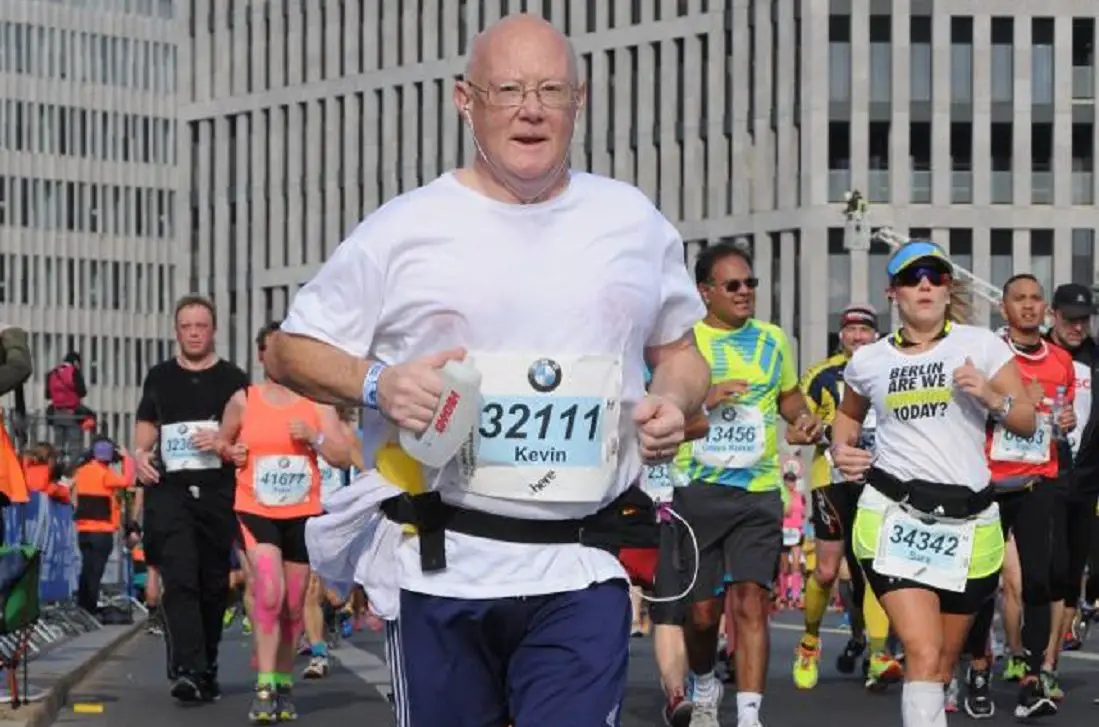 A Bessbrook man who only took up running when he was 50 is planning to run his eighth London marathon in October for the Southern Area Hospice.
Kevin Morgan, a chef at the Canal Court in Newry, has completed seven of the London races in a row for the hospice.
During that time, he and the hospice team have raised between £350,000-£400,000, to help care for those who are living with cancer and other life-limiting illnesses such as multiple sclerosis and motor neurone disease.
The 63-year-old also has personal experience of the services the hospice provides.
His mother-in-law was cared for there before her death and 10 years ago his wife was diagnosed with ovarian cancer and underwent an operation and chemotherapy.
"At that time the hospice was very good to us with counselling," he said. "My wife was very lucky our doctor spotted her cancer in time. He told her another fortnight and it would have been too late.
"I also have had numerous friends who have died through cancer-related illnesses or have been cared for in the hospice, so I feel like I am giving a bit back."
As well as the London race, Kevin has also run 12 Dublin Marathon and two in Berlin, raising money not just for the hospice but also the Belfast Cancer Centre at the City Hospital, St Vincent de Paul, the Samaritans and Newry man Rowan Hand's work with African countries.
"I never ran in my life until I was 50 and myself and another fella had always wanted to do a marathon," he said. "We went down and did Dublin and when we finished it we said 'never again'.
"But after a couple of weeks, I started to think I could do better than that and I said I was going to do Dublin the next year, which I did, and I have done it every year since then."
For Kevin, who grew up in the Warrenpoint area and is also a keen golfer, the London Marathon in particular is a real thrill, and there is a real sense of camaraderie in taking part.
"The buzz of finishing it is just unbelievable. From you cross the start line until you cross the mall, there are thousands of people just screaming at you," said Kevin.
"I think for anyone to start and finish a marathon is absolutely such an amazing achievement, no matter what age you are.
"I don't get hung up on times that much. I like to try and beat the time I did before, but I have to remember I'm not 22 or 23 and I just take it in my own pace."
The London Marathon takes place this year on Sunday, October 2 and the hospice is calling on local runners to join 'Team Hospice' and raise funds. The package includes guaranteed race entry, accommodation and transfers.
For more information or to register for a place contact Sarah O'Hare in the hospice fundraising office on 028 2051333 or email ohares@southernareahospiceservices.org
Sign Up To Our Newsletter