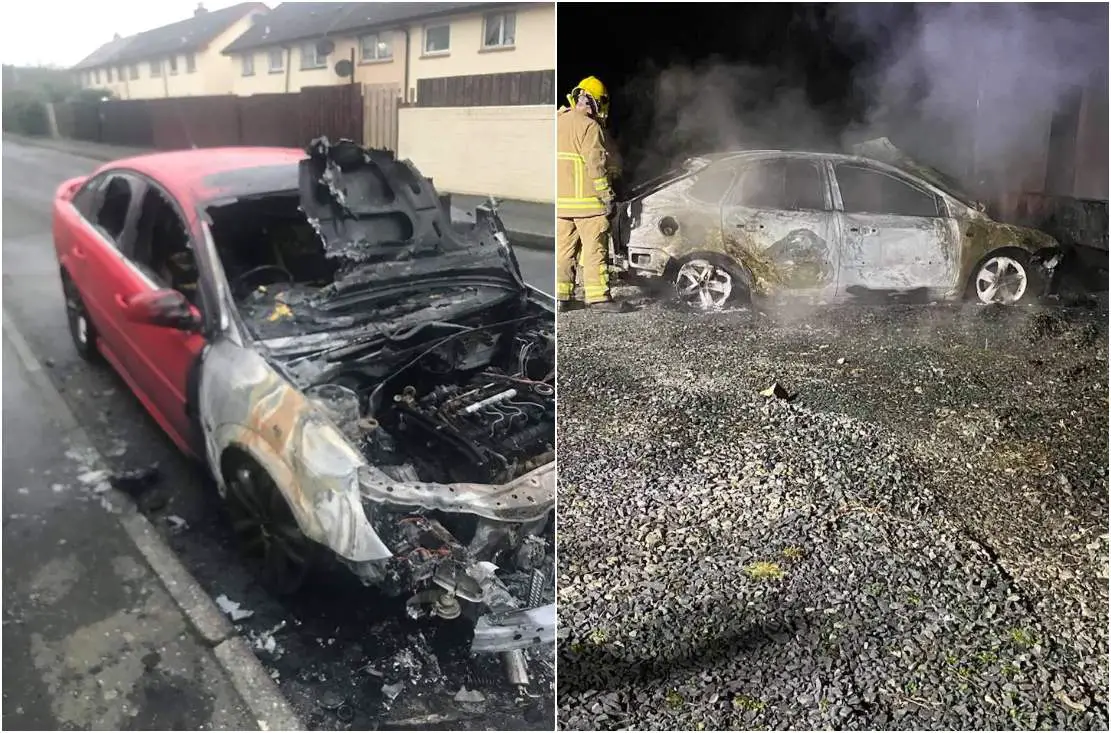 Arson attacks in the Newry and Bessbrook areas have escalated again over the last 48 hours in a what is being described as a worrying trend.
A car in the Nursery Drive area of the city was burnt out around 4am on Wednesday morning, with reports of a number of bins also targeted by the arsonists.
It follows on from a similar attack on a car in the Millvale Road area of Bessbrook the previous night.
Sinéad Flynn posted the image (above right) of fire crews putting out the blaze on her son-in-law's car.
She said "For these so-called scumbags who thought that they had the right to break into my son-in-law's locked up work yard on the Millvale Road and destroy the office and burn his car and a low loader; bloody joke someone has to know these wee ba****ds .
"My son-in-law is out working everyday just to provide for his family and some wee sh**s think they have the right to do this. This is His livelihood
"Someone knows who these scumbags are! This has to stop and now, enough is enough."
Meanwhile Independent Newry councillor Gavin Malone, explained the situation in Newry.
He stated: "I've been in the Nursery Drive area this morning, after being contacted by a number of residents in the area about a vehicle being burned at 4am this morning.
"There was an attempt to burn a number of bins; this leading on from other incidents in the area, including an attempt to burn a house down recently.
"The community association are working hard to address these ongoing problems, I would urge as many people from the area to attend the upcoming meeting called to deal with this."
Sign Up To Our Newsletter