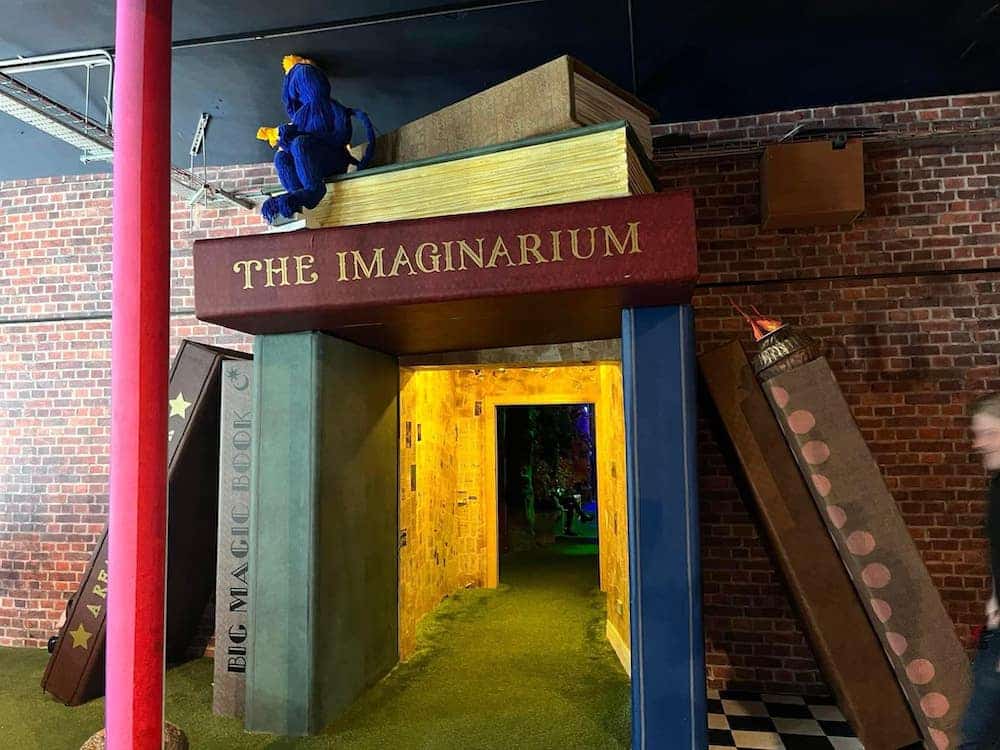 The closure of the Imaginarium Centre has been described as "an utterly depressing day for Newry".
The facility, based on Edward Street, in the city centre, since it opened in 2018, is hugely popular with families and local groups but Sticky Fingers Arts, who run the venue, have been relying on savings to keep it open.
Now, that money has dried up resulting in the inevitable closure of this city treasure over the weekend.
Sticky Fingers Arts says that several funding cuts has left the organisation in a difficult position.
Speaking to Newry.ie last month, Grainne Powell, Sticky Fingers Arts CEO, said: "We're in a ridiculous situation that it's winning awards left, right and centre, it's been highlighted as a success story, it's the model that the government is telling other groups to follow and yet we can't get any basic support from the local Council or the Department for Communities."
And on Saturday (September 2), Stick Fingers Arts, posted: "Today is the last day that the IMAGINARIUM will be open. So let's make it a great day full of creative and magical play."
Outpouring of support and dismay have been forthcoming in equal measure.
One person simply wrote: "The Magic ends. Utterly depressing day for the young of Newry and the young at heart. This place enhanced my parenting journey. Until again I hope."
Another said: "For a city to have nothing like this now for children is a disgrace, so much for investing in the future of Newry. We don't need yet more council buildings, we need safe, inclusive and inspiring places for our children to grow up. The Newry and Mourne District Council should be ashamed of themselves. The Imaginarium is a wonderful resource."
One mother commented: "This is a huge loss to our area, Sticky Fingers is an incredible venue, I have been bringing my children here for years. There is no where else like it, offering children the opportunity to play, learn and be creative at an affordable price for families. I hope something can be done to save it."
One person wrote: "I can't actually believe this. This is horrific. The Imaginarium is better than anything in Belfast or further afield. It is priceless for letting children actually play, and develop themselves, rather than just sticking them in front of screens. It is a place made for children, which we parents appreciate so much. Can't anyone help keep this wonderful place open?"
Sinn Féin councillor Geraldine Kearns has called on the council to support Sticky Fingers.
The Newry City councillor was speaking after submitting an emergency motion calling on the council to engage with the group to see what steps can be taken to secure the future of the Imaginarium.
"News that the Imaginarium is facing imminent closure due to loss of funding is extremely concerning," she said.
"This centre is a vitally important asset for children, families and community groups in Newry city and its closure would be a huge loss to people across the district.
"Our motion calls on the council to support Sticky Fingers, as well as working with both the Department of Communities and the Executive Office to secure funding for the long term future of this superb facility.
"My party colleagues Liz Kimmins and Conor Murphy MLA have also been exploring possible funding opportunities in an effort to protect the Imaginarium.
"Sinn Féin is determined to work with everyone to help secure the future of this vital facility for all in our community."
Sign Up To Our Newsletter