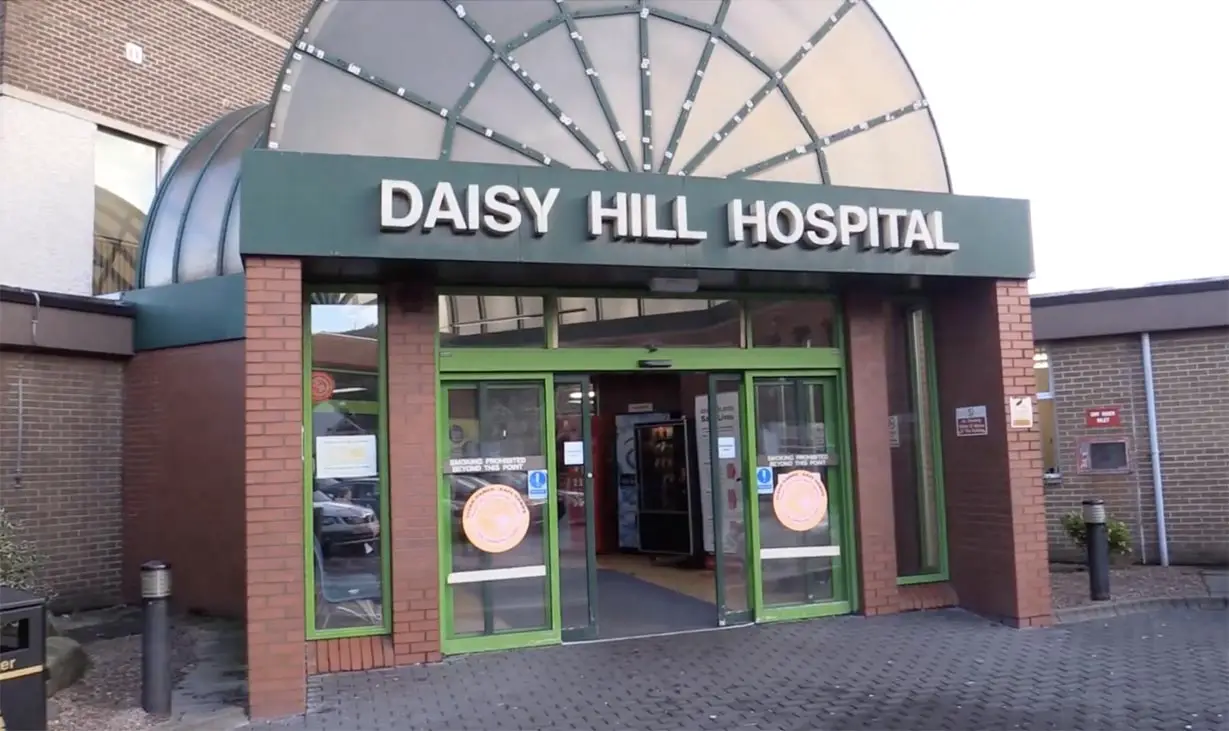 Medical staff at Daisy Hill Hospital have reportedly tested positive for Covid-19.
MLA Justin McNulty said he had been contacted by staff members who informed him of the positive tests.
The SDLP representative described it as "a hugely worrying development for staff, patients and families" as it comes hot on the heels of three separate outbreaks in Craigavon Area Hospital.
Mr McNulty said concerns must be raised over how the situation has been handled.
"Whilst the staff members who tested positive are now off work and self-isolating, there are some members of staff on the same ward and indeed patients and their families who have not been advised of this development," Mr McNulty claimed.
"No extra cleaning of the ward or wards concerned has taken place. When staff raised concerns, I am told they were advised that they were okay because they were wearing PPE."
Mr McNulty said it was a "worrying situation".
He added: "I have spoken with the Chief Executive of the Southern Trust and he has set out the process the Trust has followed.
"I was advised that staff, patients or the public do not need to be informed or traced where they came into contact with the staff members who tested positive if the staff member was suited out in PPE at the time.
"This is concerning and I believe it could add to the anxiety and confusion in our community.
"I would have thought it would have been prudent and reassuring to test all staff and patients who the staff members came into contact with whether they were wearing PPE or not.
"Daisy Hill has been largely Covid-free throughout this pandemic. In fact, we were told the rationale behind the temporary closure of the hospital's Emergency Department was to ensure the hospital remained Covid-free.
"Now, just as we are approaching the planned reopening of the Emergency Department later in the month this happens. However, this cannot be allowed to be an excuse not to proceed with reopening Daisy Hill's ED."
On Thursday evening, it was announced that visiting relatives in Daisy Hill has now been suspended.
Mr McNulty continued: "I know that some staff feel let down and they are scared.
"We all rightly applauded their efforts on a Thursday evenings for weeks and told them what an incredibly important job they were doing. But now that there is a potential outbreak within their workplace, many of them and their patients have not been informed about the grave situation in their own ward.
"I have raised these concerns with the Chief Executive of the Southern Trust and have also written to the Minister.
"In the first instance, I believe we need to take whatever steps necessary to identity and test all the staff and patients who may have been exposed.
"Secondly, I firmly believe the handling of this potential outbreak should now also be subject to an investigation by the RQIA. The severity of this situation cannot be left unchecked or unaddressed."
A spokesperson for the Southern Trust said: "The Trust will not be commenting on staff who test positive for Covid19.
"In general, if a staff member tests positive a range of things will happen, in line with public health guidance. This will include identification of close contacts, testing, self-isolation and cleaning the work environment.
"This has happened on an on-going basis since March. All cases are reported to the Public Health Agency as per agreed reporting arrangements."
Sign Up To Our Newsletter