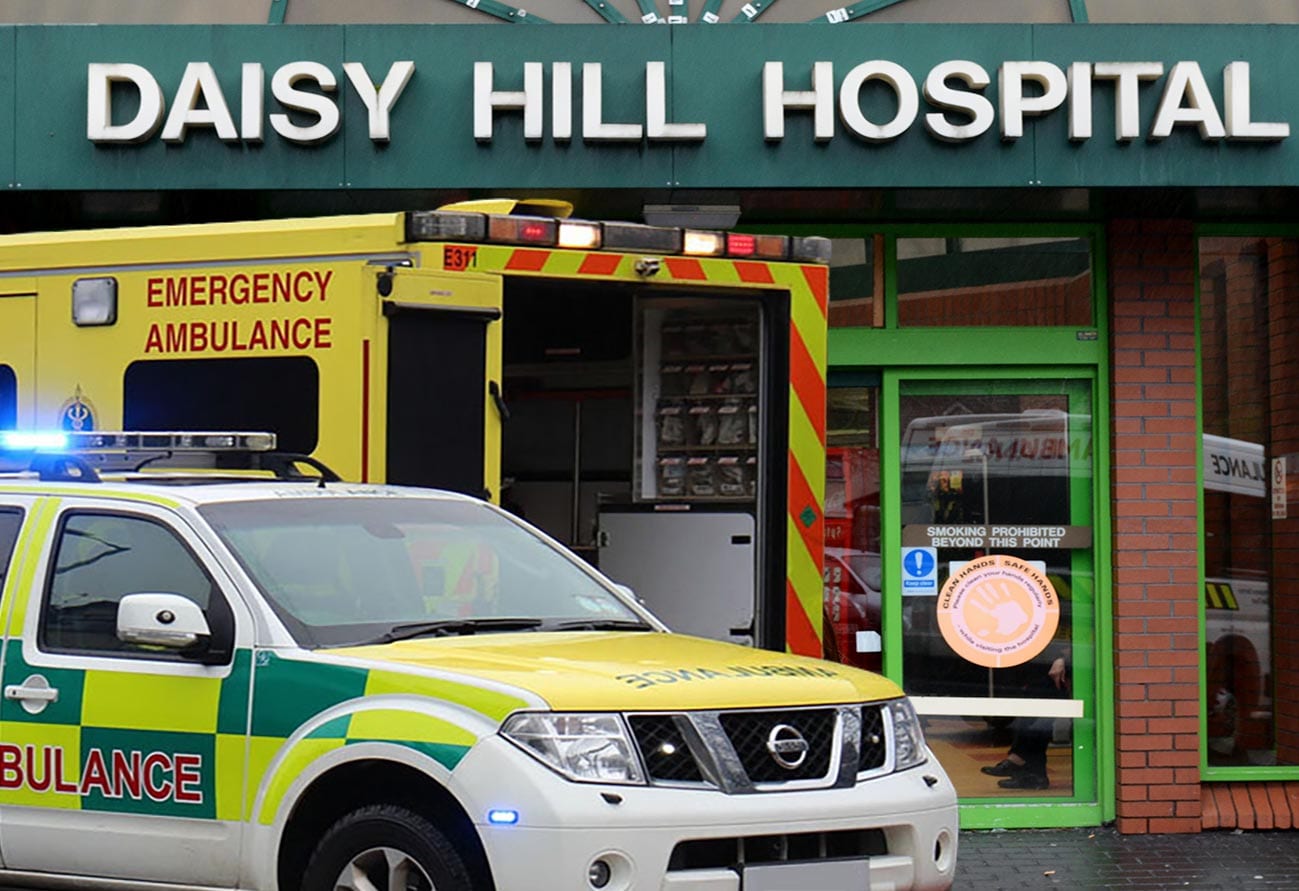 Confirmation that the Southern Trust is proposing to cut the number of beds at Daisy Hill Hospital from 107 to 40 has been described as "deeply concerning".
The move could take place within the next seven to eight weeks and is the latest bombshell to rock the Newry-based hospital, with staffing issues being blamed for the decision.
Paediatric A&E nurse Sharon Loughran, who is the Aontú representative in Newry, expressed her 'deep concern' over the future of Daisy Hill given proposals to cut the number of beds by 60%.
Speaking today (Tuesday), Ms Loughran said: "This is deeply concerning news. It's not the case that a few beds are to be closed, a savage number of beds are being closed!
"The number of beds is to be reduced from 107 to 40, with the Trust citing staffing shortages as the main concern.
"It seems every announcement in relation to Daisy Hill this year has been a negative one – we've heard of the removal of emergency surgery at the hospital, a huge shortage in consultants, and specialist staff leaving the hospital."
Ms Loughran continued: "Following this most recent announcement it is extremely difficult to see how our hospital can remain viable or can survive for much longer.
"We must all join together to fight for the retention of our services, our staff and our hospital. The frontline staff need better pay and conditions.
"We are haemorrhaging nursing graduates to far flung places overseas, due to our poor conditions here. Sorting this out would help improve the outlook of our hospital.
"As someone who works in the hospital, I can tell you that Daisy Hill saves countless lives in the Newry area each year. If our decline continues in terms of staffing levels, funding and bed capacity, then people will lose their lives as a consequence.
"I would urge everyone, of all backgrounds to join in our campaign and to get active by writing to our local MLAs and MPs."
Sign Up To Our Newsletter