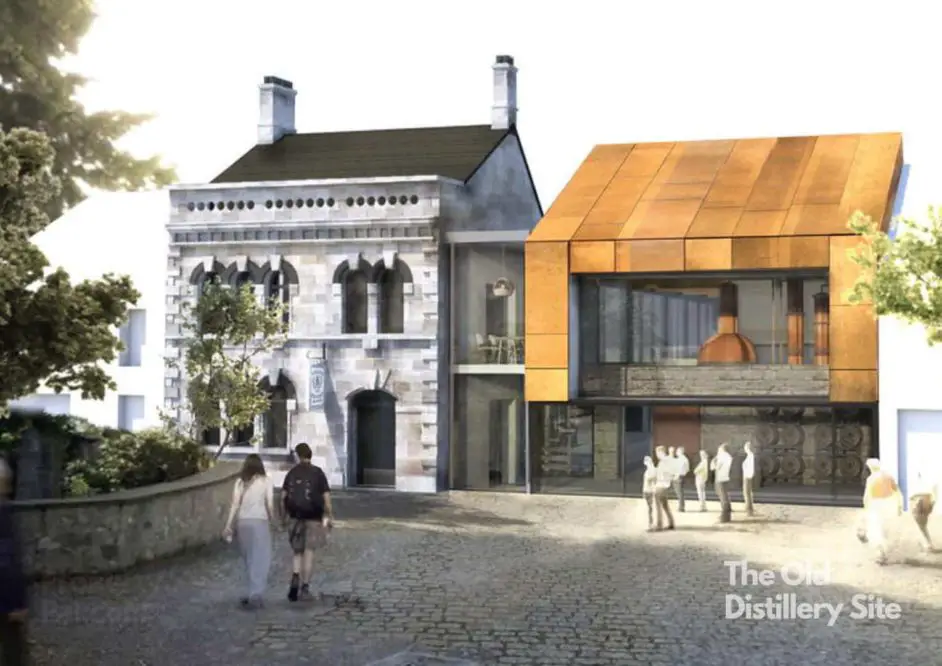 Plans to open a multi-million pound whiskey distillery and visitor centre and bring 50 new jobs to Newry have been abandoned.
For almost five years after the exciting proposals for Monaghan Street were given the go-ahead and the intended site for development has been placed on the market.
It was in July 2018 that proposals for the £7.3 million whiskey distillery, bar, restaurant and visitor centre were approved for a significant site in the city centre.
Backed by well-known Newry businessman and entrepreneur, Michael McKeown, the historical location was to have seen the revival of the Matt D'Arcy & Company business on the site which goes back as far as 1817.
Not only was there to have been a fully restored Victorian bar, restaurant and international visitors centre, but the site was to be returned to its former use as a fully functioning whiskey distillery producing single malt for the premium market on the international stage.
The size of the entire project site was expected to be around 14,000 square feet over several floors with a £7.3 million investment spread over three years.
Around 50 hospitality jobs were to be created alongside a Master Distiller and staff with cooperage skills to oversee the future maturation process of the whiskey that would be distilled at the Monaghan Street site.
It was reported in 2018 that the restoration and building of the new distillery and facilities was expected to take around 18 months and, when completed, would bring forward a thriving international tourist attraction focusing on the US, Chinese, European and Australasian markets.
On Friday, however, the overall site has been advertised for sale with offers being sought in excess of £750,000.
It is being offered as a single lot or broken down into four separate lots.
It is being marketed by Bradley Estates NI Ltd, who describe it as a "prime city centre development opportunity site".
The agent points to the fact that it has "full planning permission for the development of a craft micro distillery and visitor centre", as well as an "income generating car park", a recently drilled well and a former public house. The former ArmaghDown Bar premises are described as being "in need of complete refurbishment beyond the historic William Barre designed façade which has been carefully retained".
Bradley Estates say that the "cleared site fronting onto Monaghan Street is ideal for a variety of redevelopment options", while there is also a "secure yard and lock up shed fronting onto Catherine Street".
There is also the "opportunity to purchase Matt D'Arcy and Company Limited for tax benefits".
The agent states: "The subject sites are situated in a prominent city centre location fronting on to the busy Monaghan Street and adjoining Lower Catherine Street and occupy a large part of the historic whiskey distillery."
And it adds: "The lands are being offered for sale by private treaty. However, the vendor reserves the right to conclude the sale via auction at a date and time to be confirmed."
When the plans had been unveiled for Newry there was much acclaim.
A spokesperson for Matt D'Arcy said then: "Our ambition is to create a world class tourist offering through the restoration of the 200 year old site famous for whiskey distillation. Our ultimate aim is to produce around 9000 cases per year of single malt and to retain stocks for at least 10 years aimed at the premium market."
Sadly, that now will no longer happen at this site.
But it is hoped that a buyer – or buyers – can be found to bring it back into productive use in whatever guise that may take.
Sign Up To Our Newsletter