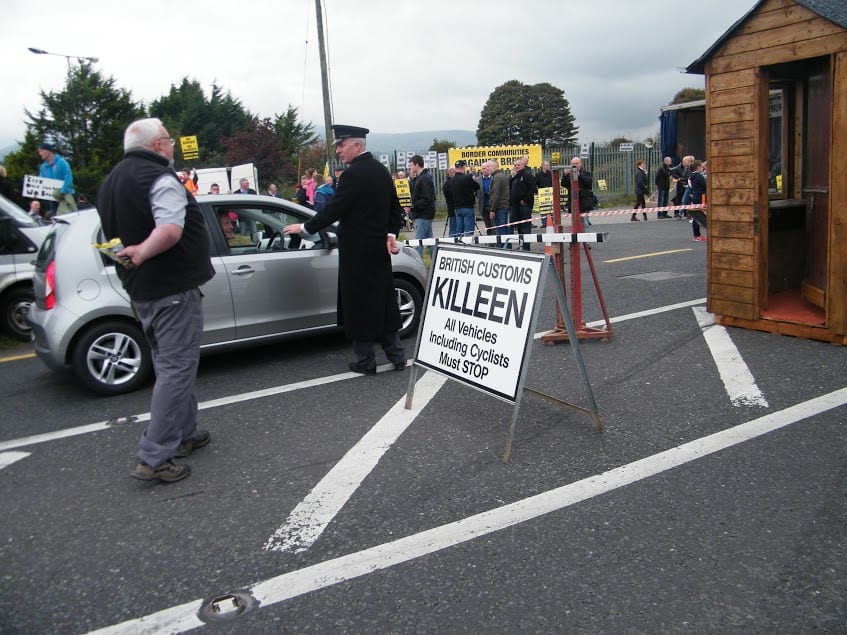 A mock Customs post was set up during the course of an anti-Brexit rally held on the border this afternoon (Saturday).
Over 1,000 people from north and south attended events organised by Border Communities Against Brexit.
Declan Fearon addressed the crowd at Carrickcarnon on the Louth/Armagh border and later described the demonstration as "hugely successful".
Consecutive speakers voiced fears for the local communities and economy after an EU exit, with speakers also fearful of a return to a 'hard border' presence.
They heard demands that the 56% of people who voted against a Brexit be respected.
Political representatives fron numerous parties including Sinn Féin, SDLP and Fine Gael were in attendance.
Speakers included economist and Newry Chamber spokesperson Conor Patterson, Dundalk Chamber representative Damien McGennitty, Rosemary McDonnell, who spoke on behalf of the voluntary sector, and Matthew McGrenaghan and Paddy Malone, representing southern and northern farmers respectively.
Sign Up To Our Newsletter