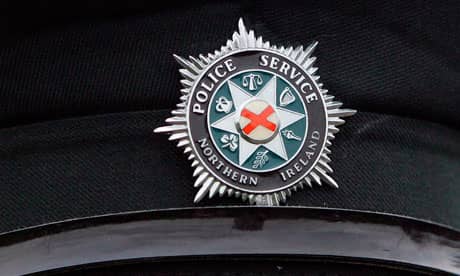 SDLP Upper Bann MLA Dolores Kelly says news that the Historical Enquiries Team is to close gives greater impetus to the proposed talks of the need to deliver truth and justice to victims and victims' groups.
Speaking after the PSNI gave notification to their contracted employment agency, Grafton, they will not extend their contract beyond December 31, Ms Kelly said victims must not be abandoned.
"There will be mixed feelings about the termination of the Grafton contract," said Ms Kelly, a member of the NI Policing Board.
"The scandal involved in the re-hiring process had been highlighted in an Assembly report by the Public Accounts Committee, so this decision will be welcomed and viewed, by many, as the end of a lucrative gravy train.
"However, what the SDLP is most concerned about is the absence of any truth recovery process that meets the needs of victims.
"Whilst the HET had lost the confidence of victims, and many victims' groups, it was the only show in town. Coupled with the financial pressures now faced by the Office of the Police Ombudsman, we are very concerned that dealing with the past now has no champion.
"Victims have been let down and promises made under the Good Friday Agreement to victims and victims' groups have not been honoured. The protagonists of the conflict – the terror organisations and the British Government – must give a fulsome and honest account of their wrong doings.
"Under international law the British government, in particular, must fulfil, its legal and moral obligations. For those parties who shed crocodile tears over those murdered or injured in the conflict, they now have the opportunity to deliver for victims.
"The SDLP have always called for truth and justice for victims if we are to learn the lessons of the past so they never happen again."
PSNI gave notification today, Tuesday, to their contracted Employment Agency Grafton, that they will not extend their contract beyond December 31.
This decision means all temporary workers employed under this Employment Agency contract will not have their positions renewed beyond that date.
This will affect over 300 posts in a range of different disciplines across the organisation, including the Historical Enquiries Team (HET).
This decision follows confirmation from the Department of Justice that the PSNI are now required to make a total 7% in year cut, equating to just over £50 million. These savings have to be made over a period of six months.
Speaking on the decision, the T/ Deputy Chief Constable Alistair Finlay commented: "Today's news will have an impact on a large number of people. It's not a pleasant situation to be in. While this is a difficult decision, it is a necessary one. We simply cannot engage the services of people that we cannot afford."
In relation to the Historical Enquiries Team, DCC Finlay added: "With cuts of this magnitude, as a Police Service, our immediate obligations must be towards keeping people safe today. The loss of these posts by the end of the year will effectively mean the closure of HET.
"In the last number of weeks, we have made it clear that the current financial challenges would mean there would be change in how PSNI responds to the demands of the past and the pace at which we can service the demand.
"The PSNI understands the importance of dealing with past and that a huge deal of hurt and pain continues for the many people affected by our troubled history. If we are to achieve a safe, confident and peaceful society, dealing with the past is an issue that our society must address. However, achieving a solution lies well beyond the remit of policing."
Mr Finlay added: "As a Police Service, we will continue to meet our legislative responsibilities with regards to the past. This includes investigations where there is new and compelling evidence; as well as our responsibilities in responding to the requirements of coronial inquests.
"It is anticipated that we will form a much smaller Legacy Investigations Branch. In recent weeks we have met with the Policing Board to discuss this challenge and we will continue to work with them as we progress the issue."
Mr Finlay concluded: "What is clear is that we cannot afford to do all that we currently do and some of what we do will take longer to achieve."
Read more news:
Two nuns die following crash in Newry
Man hit around the head with bottle in Portadown
Planners poised to refuse unique £20M retirement village near Armagh
Major wall defects showing 10 years after £1.3M Mall restoration work
Four masked men attack man in house in county Armagh
Security operation in place following county Armagh Orange Hall attack
Join Our WhatsApp
Don't miss a headline with a daily round-up as well as major breaking news. Message 'News' to 07938050001.