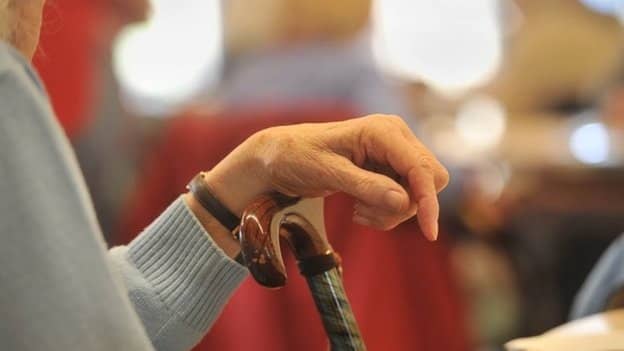 The risk of older people falling victim to crime here is "very low".
That's according to Justice Minister David Ford, who was responding to questions in the Assembly from Newry and Armagh DUP MLA William Irwin.
The Minister had been asked in relation to his recent announcement that funding was being provided to support the victims of crime.
Mr Irwin welcomed the announcement of increased support through the victims of crime fund.
But he asked what what portion of the fund would be be allocated specifically to support and help elderly and vulnerable victims of crime, particularly those whose homes had been burgled.
Minister Ford said it was not possible to give the figures at that level of detail, given that the funding is delivered through some of the voluntary sector partners that deal with this issue, particularly Victim Support and the NSPCC.
"I cannot say how we could possibly break that down," he said. "It would be a requirement to find it from the voluntary groups. I am not sure that it would be a terribly good use of their resources to chase up that level of detail rather than asking them to provide the services.
Mr Irwin then asked the Minister if he would accept that the elderly and vulnerable who have been victims of crime in their home feel very vulnerable and that they should be worthy of funding?
Minister Ford said he accepted that "a number of older people feel vulnerable, even though the statistic is that 2% of violent crime is directed against older people, who constitute 16% of the population, but there is no doubt that there are fears of issues like domestic burglary".
And he went on: "That is why a lot of work has been done, principally under the auspices of policing and community safety partnerships (PCSPs) across Northern Ireland, to provide various security aids.
"I visited some of those schemes in a number of different areas. Good work is being done, and I am keen to encourage that, including using the proceeds of criminal assets to help to fight crime.
"Where appropriate, local organisations can assist in installing and providing the kind of equipment that can help to provide reassurance.
"People should be aware that the risk to older people in this society is very low, but there is no doubt that the fear of crime amongst older people remains at a fairly high level."
Read more news:
No further traces of E.coli found at Craigavon Area Hospital kitchen
Masked men flee scene of attempted ram raid
Parents of tragic Ronan warn others against online dangers
Sign Up To Our Newsletter
Sign up to our newsletter for major breaking news stories as they happen – right to your inbox.