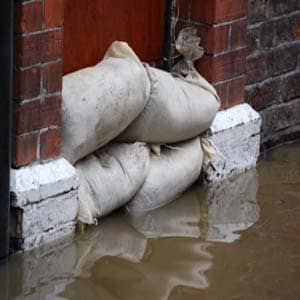 Environment Mark H Durkan has tonight activated the £1,000 emergency scheme for householders affected by the flooding across the Province.
With the threat of further heavy rainfall to come, Mr Durkan said his officials had issued detailed guidance to all 26 councils on the operation of the scheme to enable individual householders who have suffered severe inconvenience to claim for £1,000 payment as an offer of practical assistance.
"The payment is meant to ensure that homes are made habitable as quickly as possible," said the Minister. "It is not a compensation payment.
"If you feel that you may be entitled to the payment, contact your council as soon as possible and they will arrange for an urgent inspection of your property. If the council decides that your claim is eligible, you will receive your payment within a matter of days.
"In addition, your council can also offer a range of practical help and guidance, including collection, retention and disposal of damaged household contents, assistance with arrangements to clean up your home and garden, and also by providing de-humidifiers to dry out affected homes.
"My Department will reimburse councils for the £1,000 payments to individual householders, and for the direct and indirect costs of providing practical assistance and advice.
"I and my Executive colleagues want to help those most severely affected to get back to normal as quickly as possible and to assist them in ensuring their homes are habitable. Working with and through councils, my aim is to ensure that practical and financial help is delivered to those most in need as early as possible. I would also urge people to keep an eye out for elderly and vulnerable neighbours."
Read more news:
Two due in court after £750,000 cannabis discovery in Portadown
Dogs Trust microchippers returning two months after stone throwing attack
Calls for Georgian Day to be extended to benefit Eurospar centre traders
Beautiful heron crane blasted with gun and has its neck pulled
Armagh actor Colin Morgan signs up for new eight-part TV series Humans
Gold mining company to extend operations from Keady to Clontibret
Former Spires Retail Park directors agree to seven year disqualification
Newsletter
Sign up for our weekly newsletter here.