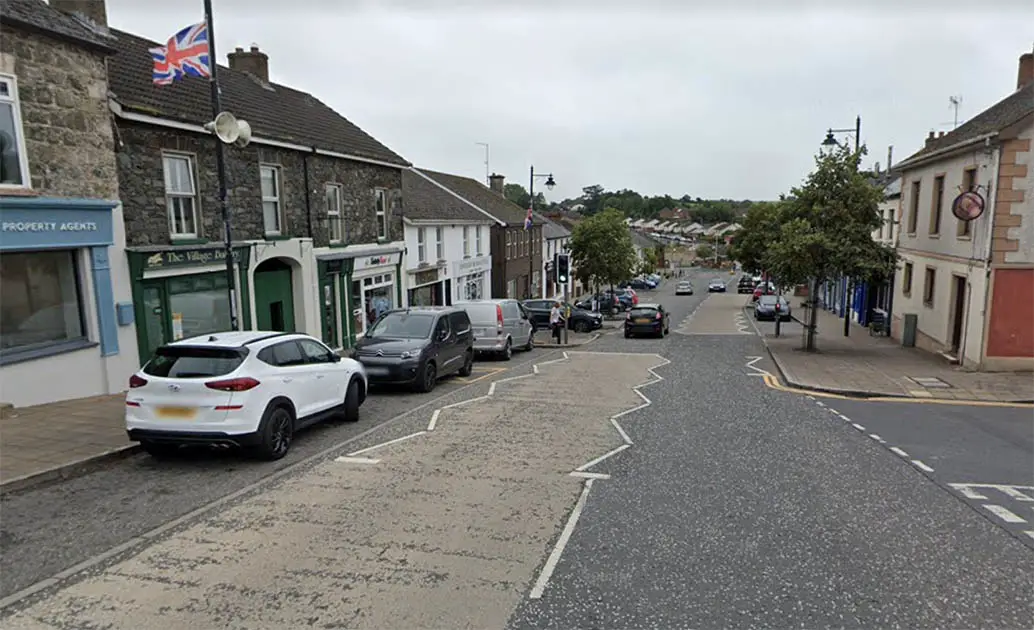 Thousands of people are expected to attend an anti-Protocol rally in Markethill next month.
The event – involving around 50 bands –  is being organised by a group calling itself the Mid-South Armagh Grassroots Unionists Collective.
An application to hold the event had been made to the Parades Commission.
And it has been reported that loyalist activist Jamie Bryson is also planning to attend.
He took part in an event in Markethill in May of last year when he criticised policing of such occasions under Covid legislation and in the aftermath of the funeral of Bobby Storey.
This latest parade is due to take place on Friday, February 18.
The Parades Commission has been informed that around 2,000 are expected to take part in the procession, with a further 1,000 spectators expected to converge on the Co Armagh town.
It is due to leave at 7.30pm, making its way along Main Street and Newry Street, returning again along Main Street and the site of the old Gosford House Hotel, shortly before 9pm.
Parades Commission has been notified that 50 bands – among them Markethill Protestants Boys, Rising Sons of the Valley, Kilkeel, and Markethill Fife and Drum Corps – will join the procession.
Sign Up To Our Newsletter