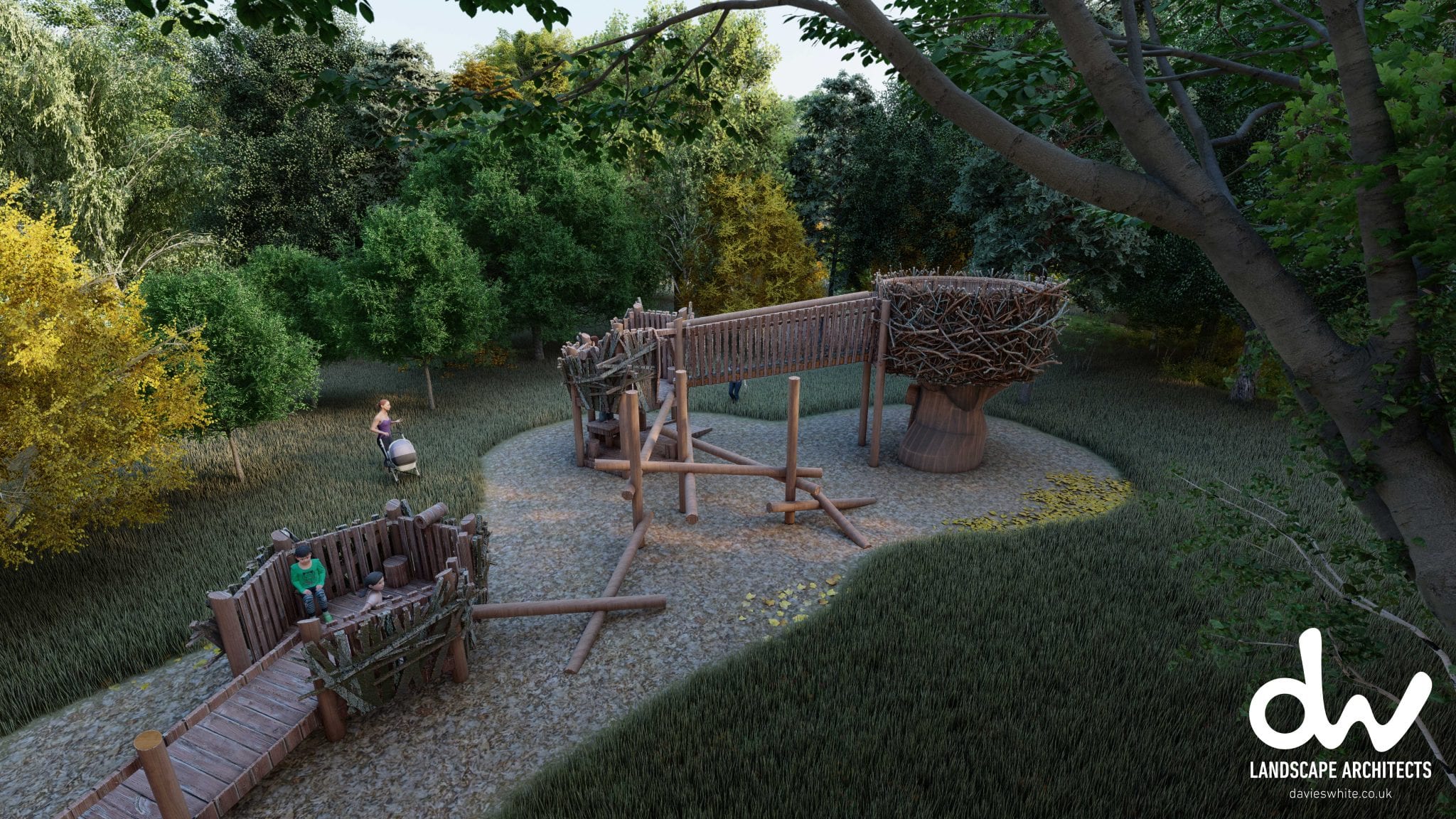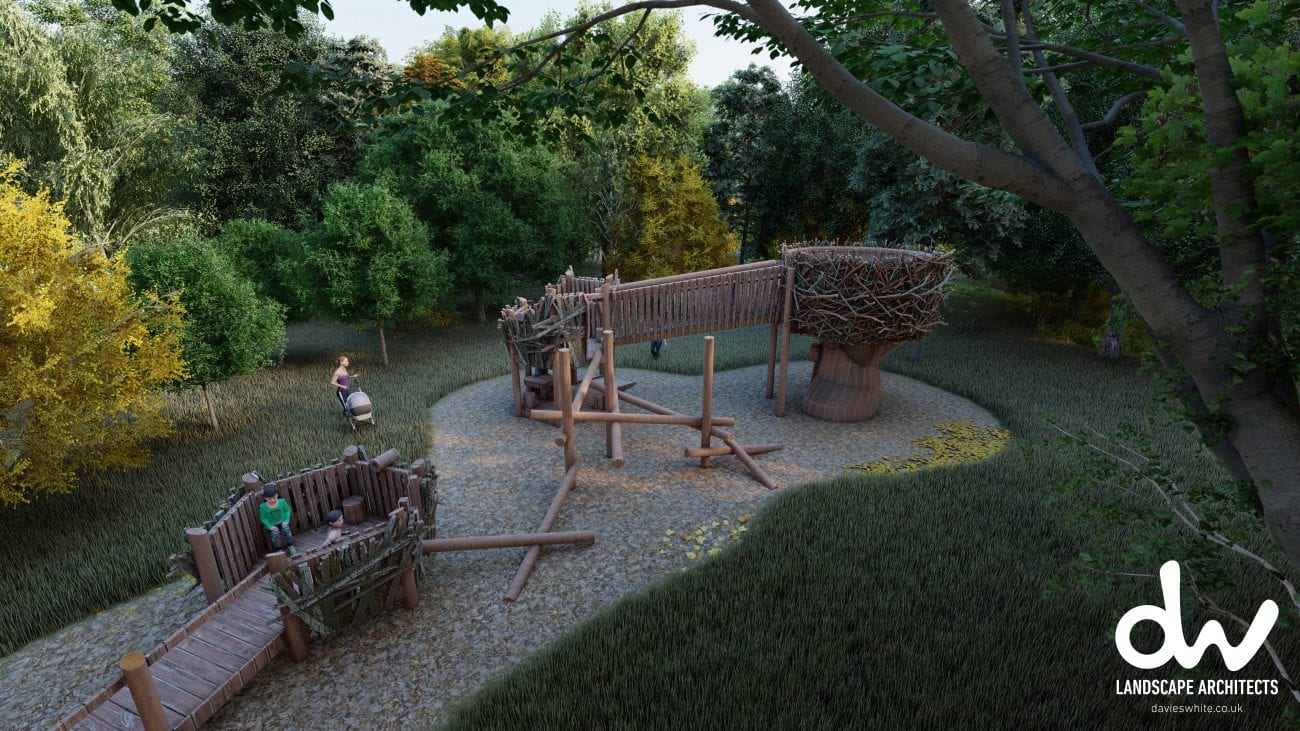 Noon Update*** This was  of course, our April Fools.
Gosford Forest Park's future as a five-star tourist destination has been put to bed – after an infestation of termites.
The popular attraction, at Markethill, is currently closed to the public due to the coronavirus pandemic.
The public had been looking forward to the creation of a top tourist attraction thanks to a multi-million pound investment by Armagh City, Banbridge and Craigavon Borough Council.
As part of that, a trail involving the linking up of five giant wooden 'super-play' structures was planned.
Work had started on these exciting new additions on site, and followed the construction of BMX and walking trails.
The timber to be used in the products had been sourced from sawmills in the Morzine area of France – an area popular with skiers – and transported here under the auspices of the Fédération Nationale du Bois.
It appears, however, that a termite had been present in the timber products which has since spread at a rapid rate.
Due to the lack of activity at the Gosford site over recent weeks, the termite has, unnoticed, been allowed to infest a huge area of the forest park.
Chemical spraying will be required to try and prevent any further deterioration.
But at this stage, it seems likely that several thousands trees may have to be felled.
An ABC Council source said they were devastated at the prospect and would know later this morning, (Wednesday), April 1, after an expert assessment, just how bad the situation was.
La Fys Polaroid, a specialist company from Morzine, with expertise in dealing with infestations of this pest will, when travel permits, examine the site and trees using close-range photography to tell exactly how serious the problem is.
The council source told Armagh I : "The contractors on site had wanted to use lumber of a top quality to ensure longevity of these new play facilities. The wood was being treated during construction with a protective sheen to try and keep it safe from the elements.
"One of the five structures was almost completed and when the team went to apply the protection they noted that a number of other trees had shed branches since they had last been on site in mid-February.
"On closer examination it was ascertained that aggressive termites had spread from the wood shipped to site to native trees and had caused irreparable damage.
"It appears that these termites – which multiply at a rapid rate – have now infested hundreds of trees. They can attack the roots, bark and branches of any species and render them unsafe and in danger of coming down.
"The council will have no alternative now but to fell all those trees which have been infested. And not just that, any others within a 50 metre radius of any which have already shown signs of termite activity will have to be felled as a precaution.
"It means that most of the forest will have to be removed."
The source said it could take up to five years to carry this through and to ensure that the site is 'termite free'.
But it would put an immediate halt to all plans to regenerate the site and transform it into a key tourism destination with Ireland's largest themed park.
The source added: "It is expected that somewhere down the line a fresh programme of planting would take place at Gosford to replace trees which have been felled.
"This, however, would have to be at another area of the park and most likely the main demesne and the areas used annually by Armagh Show for activities and trade stands and horse classes.
"It's a huge blow to the area and council will be conducting its own investigation into how this could have happened.
"So much time and effort – not to mention money – has gone into these plans for it simply to be scrapped now.
"Everyone is just devastated by what has happened."
Sign Up To Our Newsletter