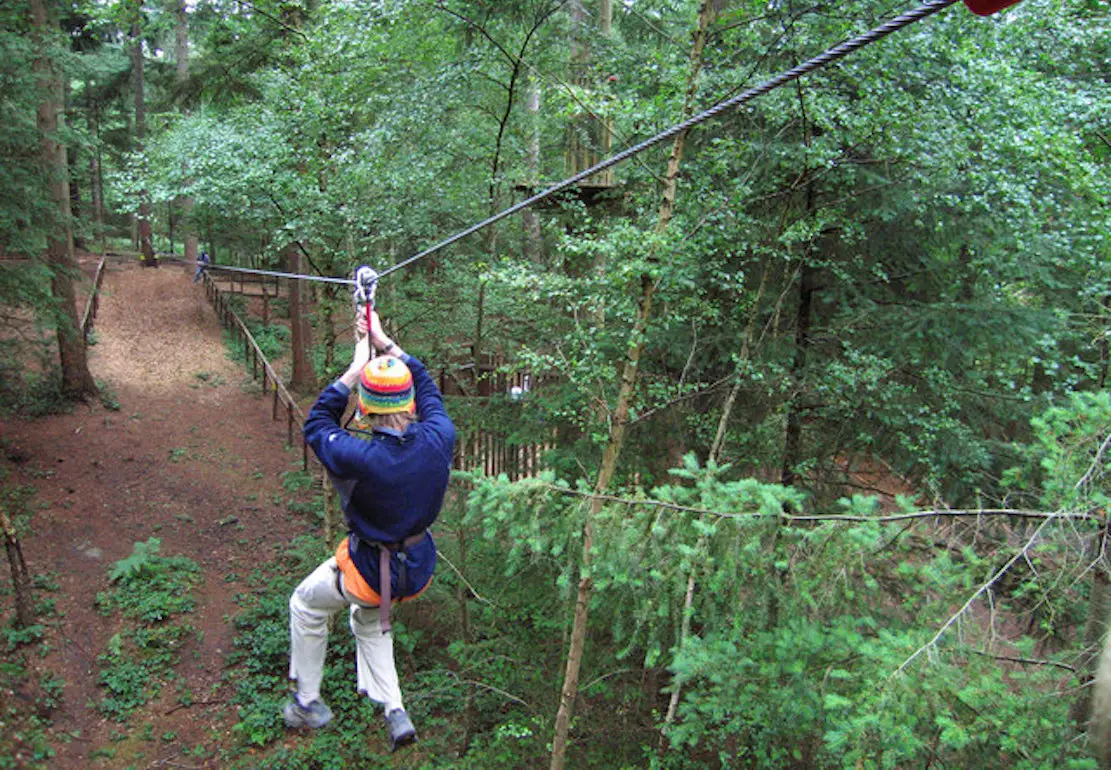 A unique adventure play trail – linking five exciting new play facilities – will be built within Gosford Forest Park as part of the multi-million pound plans to create a five-star tourist facility.
It is now billed as being 'Ireland's greatest forest adventure play trail' on papers drawn up by Outdoor Recreation NI.
The iconic trail development – which would stretch to 1.7 kms – will be formally recommended for approval on Wednesday, Armagh I can reveal.
And the hope is that it will be built between February and August and officially launched when fully in place by September of next year.
The trail is part of the overall redevelopment proposals for the forest park site at Markethill.
The iconic adventure trail alone will cost £850,000, with £500,000 of this being awarded under the Rural Development Programme Tourism scheme and the remainder from ABC Council.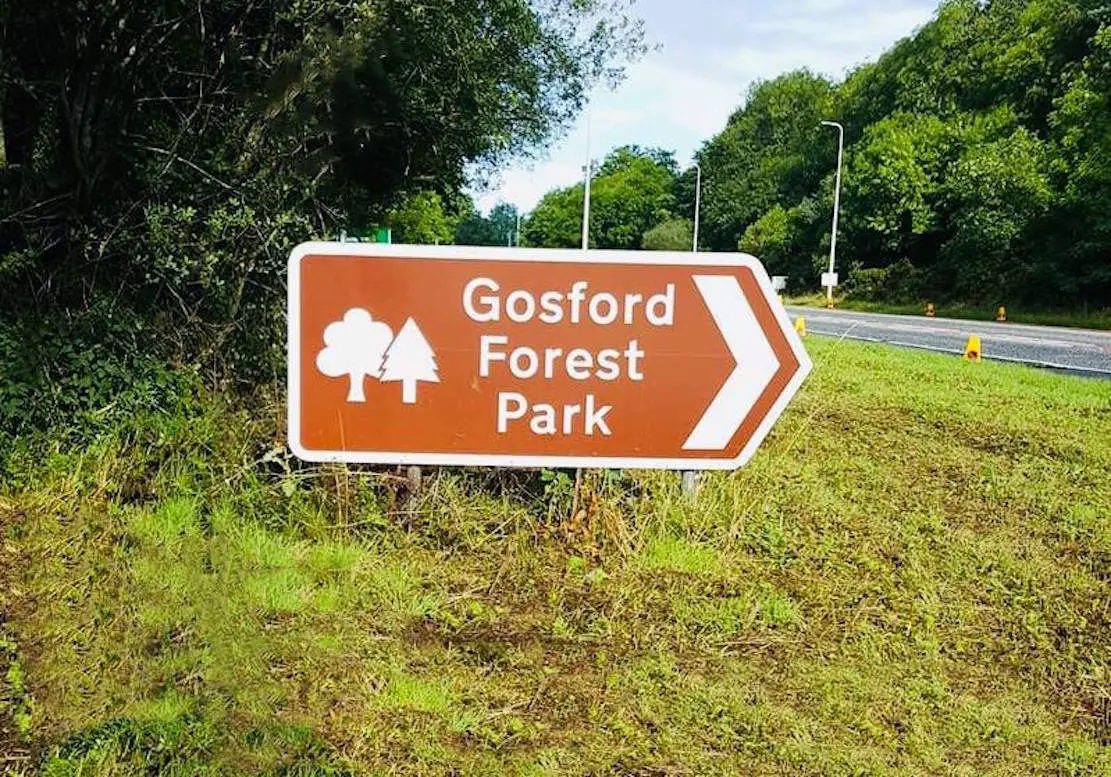 The council is also carrying forward other major proposals for the site after agreeing to spend over £5.1 million to transform Gosford into the jewel in the district's tourism crown.
Already, 30kms of mixed use trails for walking and cycling have been opened in January of this year.
Other elements of the plans include landscaping, a new forest brand and signage and increased car parking.
One of the key components will be a new state-of-the-art visitor centre complete with cafe.
Outdoor Recreation NI – in a design and access statement report compiled for council – confirms that the council is currently in the process of procuring a multi-disciplinary architect and engineer-led design team with a view to building the visitor centre, and adding car parking and landscaping between 2020 and 2022 – after the iconic play trail is in place.
And it's the kids that it's all about!
For that trail, it will link five major play structures, each within an area up to a maximum of 40 x 40 sq metres. They will be constructed of predominantly natural materials such as timber and rope.
And for the first time Armagh I can reveal what is intended.
The five play structures will be based on Nature Detectives, Woodpecker Play, Squirrel Rope Play, The Giant and finally The Castle Tower – with Zip Wires!
They will, according to the report, be "bigger in scale and size than any other play structure in the north or south of Ireland".
Nature Detectives will be aimed at toddlers. It will comprise a combination of traditional play equipment – swings, slide and trampoline – alongside "more natural and sensory play", in the form of a hollow tree log, a dry river bed which transforms water play, sand used for surfacing and a play space, grassy mounds and natural planting and living willow pods.
Woodpecker Play is in direct response to consultation feedback and follows the sighting of a woodpecker in Gosford. It will consist of interconnecting bird nests at varying levels, from ground level to in excess of four metres! They will be connected either via a wooden 'V' bridge or 'timber tangle', providing additional play value and challenge. There will be giant eggs to provide a 'sense of space' and to serve as seating.
The Squirrel Rope Play feature is aimed at age seven to 11 and takes the form of a challenging rope course. It will be up to a maximum of one-and-a-half metres tall and the space designed to mimic being in a squirrel's world.
The Giant is one of the most iconic features – a 6.2 metre tall character with a giant tube slide inspired by Gulliver's Travels, the author of which, Dean Jonathan Swift, has closed links to Gosford. The Giant will be a three-tiered structure with a tube slide at the top and various methods of climbing up and down from the first two levels – ladders, climbing holds on the back of his legs and a rope net!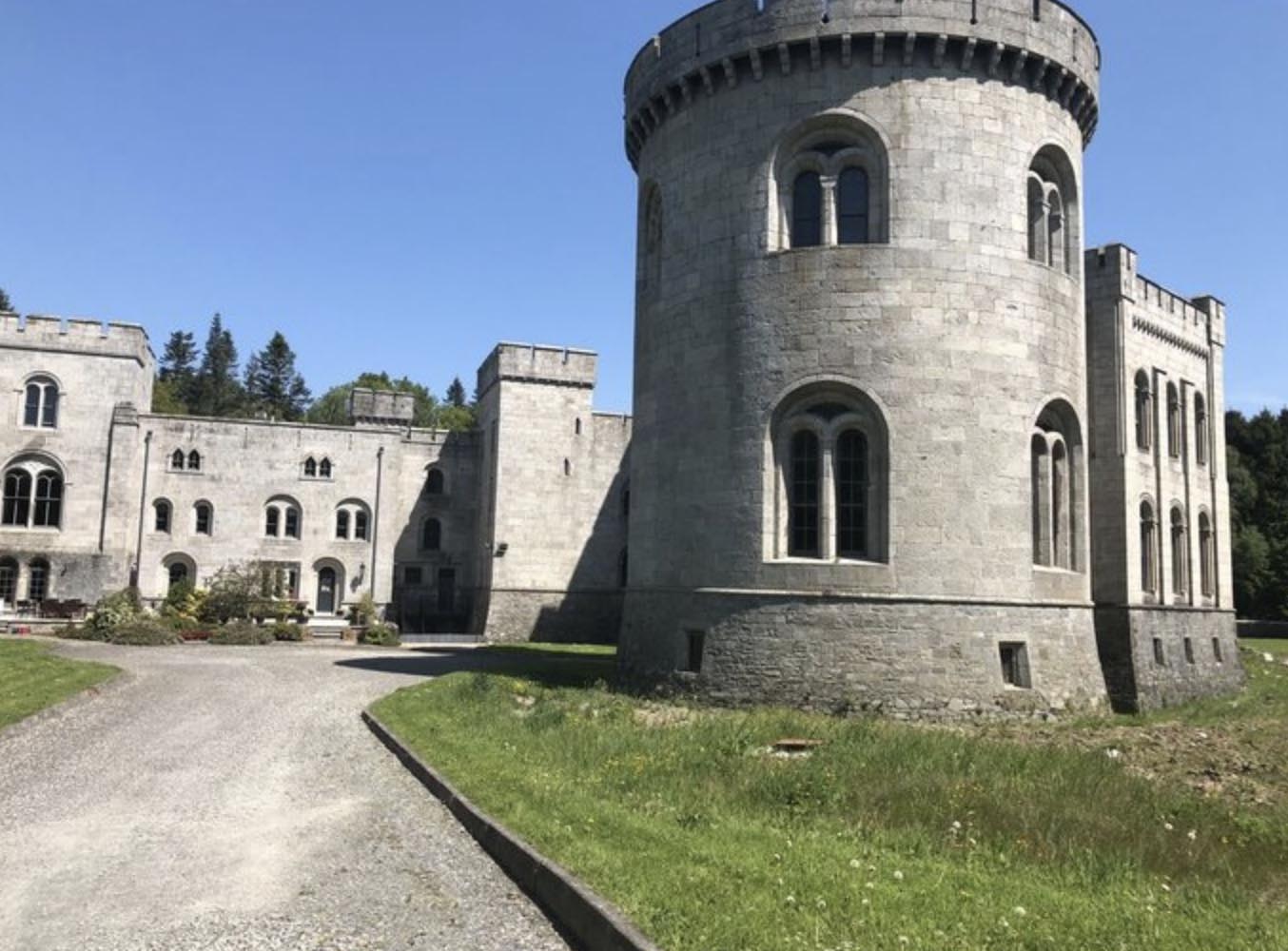 The huge Castle Tower will emulate Gosford Castle itself with round and square towers and with a double zip wire. The internal structure will safely allow children to run up and down. There will be a 'crumbled fort' to the rear to allow younger children to enjoy the same play space.
There will be signposting to the trail from the main car park and visitor hub.
The overall plans will have an impact for the better on other businesses in the area, according to Outdoor Recreation NI, with increased profits and the potential for new jobs.
It adds: "In addition, new business and ventures, such as cafes and shops, may be created as the tourism profile of Markethill is raised and private operators may have the opportunity to become involved in managing some of the elements of the forest park, for example the caravan park and cafe – subject to council's plan."
Sign Up To Our Newsletter