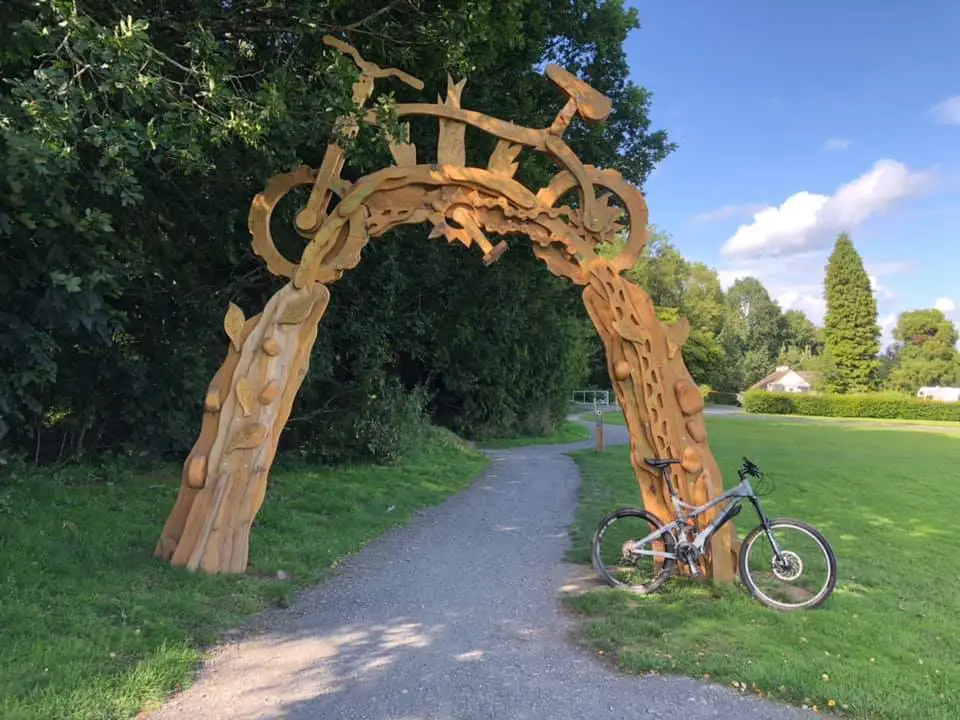 A mountain bike hire facility has been given the go-ahead at Gosford as part of the plans to create a five-star tourist attraction on our doorstep.
The scheme was given the blessing of Armagh City, Banbridge and Craigavon Borough Council which has been pumping millions of pounds into the development of the forest park near Markethill.
Trails have featured prominently as part of the overall plans.
And now the council – at its leisure committee meeting this week – agreed to sign a memorandum of understanding with Disability Sport NI to run the mountain bike hire scheme.
It will people to make best use of the net network of trails mapped out across the park.
It comes as part of the 'All Out Trekking' project, a new initiative between Disability Sport NI and ABC Council designed to improve the health and wellbeing of people with disabilities by giving they and their family and friends the opportunity to access the
extensive range of mountain bike and walking trails at Gosford, through the use of a range of specialist outdoor wheelchairs and all-terrain electric vehicles.
During the initial pilot phase, DSNI tested the best way to operate the programme and looked at the best model to provide the opportunities for people with disabilities and others at an affordable price.
As a result, DSNI realised that to run All Out Trekking in an affordable manner, they need to operate a mountain bike hire scheme alongside the trekking buggy programme, with the bikes effectively subsidising the buggies.
DSNI plan to start up the All Out Trekking programme in April and sought agreement and permission from council to operate mountain bike hire at Gosford.
The plan is that DSNI will access funding to buy up to 30 high quality mountain bikes – for both adults and children – and will insure and maintain them.
Initially from April through to September this year, the scheme would operate Friday to Sunday – as well as Bank Holidays – from 9.30am to  5pm daily, with a review to take place towards the end of this period.
Up to five members of part-time staff would be involved in facilitating the mountain bike scheme.
The costs have been set at £15 for adult and £5 for a child for a three-hour hire, and there will also be a family rate of £30 – covering up to two adults and two children – available too.
For its part of the deal, council will provide an additional storage area for the new equipment free of charge at an agreed location within Gosford and support the development and promotion of the bike hire scheme.
Council has agreed to spent £1,500 to refurbish the new storage area and extend the alarm system in the building.
It will now sign the memorandum of understanding with Disability Sport NI to ensure the new mountain bike hire can be in place for April.
Sign Up To Our Newsletter