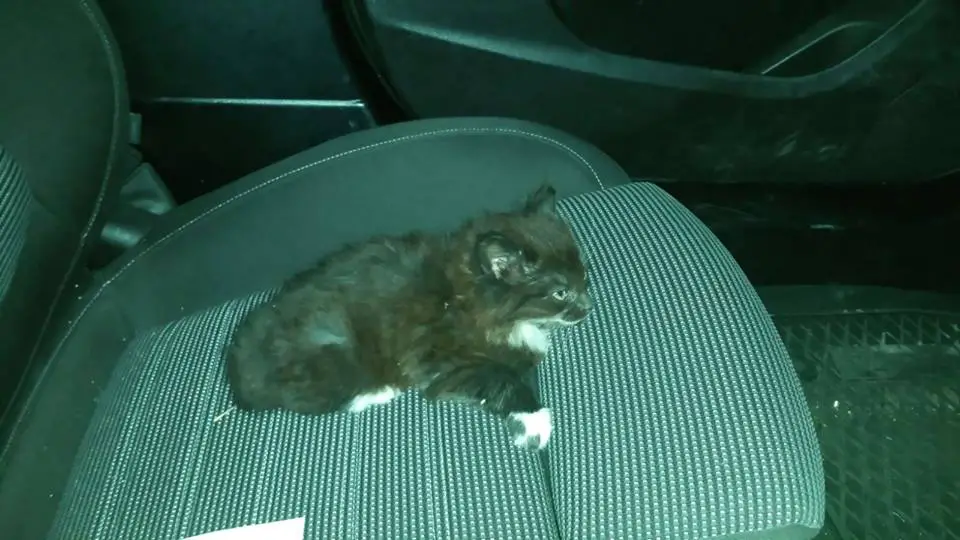 Police have put on show a picture of a terrified and injured kitten which was thrown like rubbish from the window of a moving car.
And they have appealed to the public to try and catch the thug who did it.
A second kitten is also missing.
The incident happened after 10pm on Thursday night in the Mowhan Road area of Markethill.
Police received a report that someone had "thrown an object" from the car.
Two objects in fact, the objects being kittens, one of which was injured but recovered and the second remains missing.
Officers had the kitten treated by a vet for its injuries.
Police in Armagh posted details via Facebook, saying: "This is a picture of the kitten we managed to locate nearby as it had broken its shoulder when thrown from the car, the other one we have as yet been unable to locate.
Sign Up To Our Newsletter