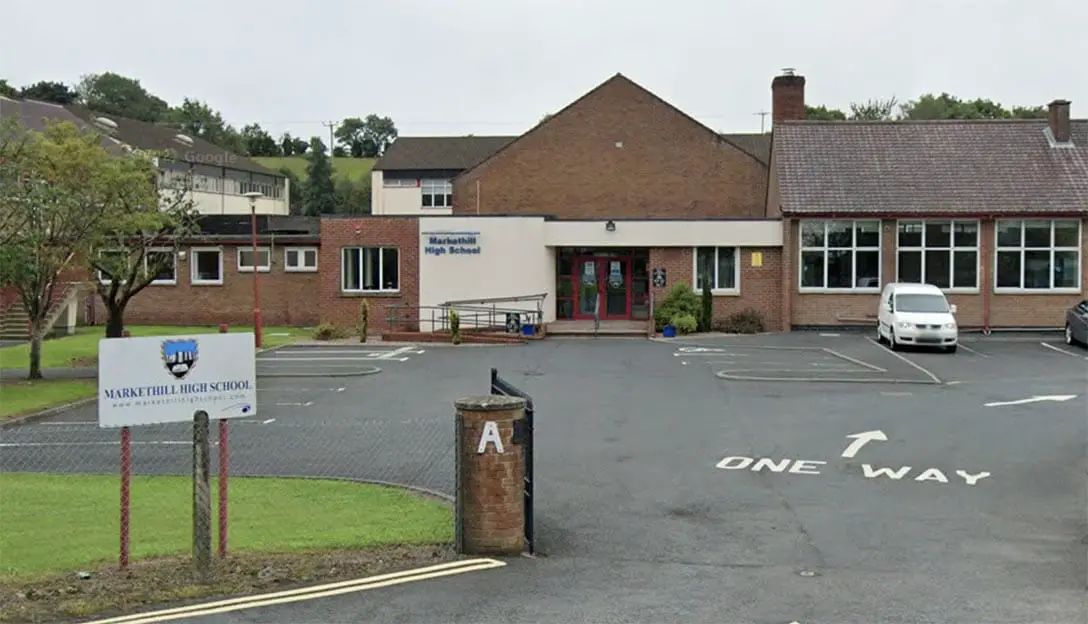 Markethill High School has been dubbed the "poor relation" in its campaign for a new-build after once again missing out on funding.
And there has been a stark warning that the situation within education could get worse before it gets any better.
The situation in Markethill, it has been claimed, highlights the "neglect of the controlled sector going back generations".
Just last month it was revealed that four County Armagh schools were in line for new-build capital developments.
St Catherine's College, Portadown College, Killicomaine Junior High School and St Paul's High School in Bessbrook were all identified by Education Minister Michelle McIlveen to benefit.
They were among 28 schools across Northern Ireland named as securing a share in a pot of a whopping £794m – an average of £28million per school.
But Markethill High School, despite much-publicised campaigning and lobbying over the years, did not make the list.
TUV candidate Keith Ratcliffe and party leader Jim Allister recently visited the school and met with principal Colin Berry, with the need for a new-build among the issues discussed.
Markethill High was built in 1959 with the intention of accommodating 200 pupils. There are currently 503 pupils on the roll books and no less than eight mobiles are being employed to house the children.
The situation, according to Mr Ratcliffe, is simply not good enough.
"Some of the mobiles are extremely old and quite frankly the school needs a rebuild," he said.
"In spite of these challenges, the school continues to excel with above average results, a dedicated staff and pupils who clearly are inspired to achieve their true potential.
"Sadly, however, when it comes to funding schools like Markethill have been the poor relation when it comes to funding for far too long.
"One has only to contrast the state of this school with that of St Joseph's in Crossmaglen which was awarded £19.6 million in recent years.
"With Northern Ireland heading to the ballot box in a few short weeks many are questioning if Stormont is truly delivering for our schools. I would suggest the evidence shows it is not.
"Indeed, with the recent passage of the Integrated Education Bill the situation for schools like Markethill High looks like it may well get worse before it gets better."
Sign Up To Our Newsletter