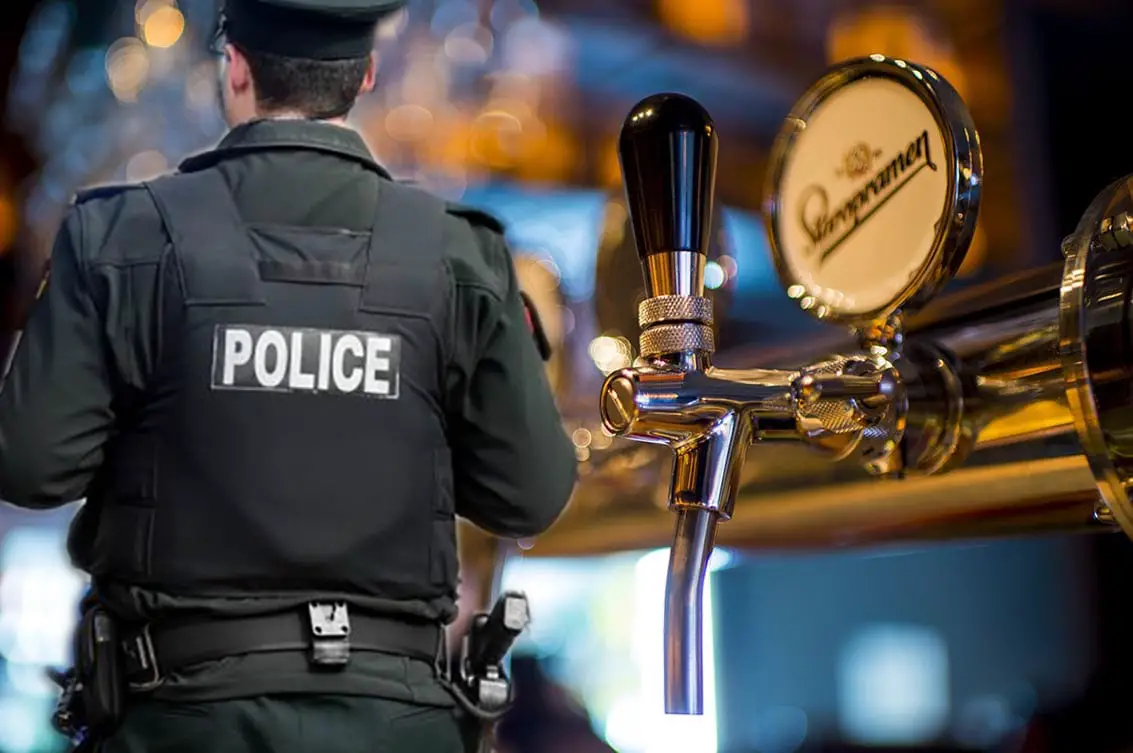 A Markethill woman who drunkenly assaulted a pub landlady before grabbing a police officer by the testicles has been told her candid admissions of guilt the following day potentially spared her from going to prison.
Lesley Ann Trimble, of Coolmillish Way, Markethill appeared at Armagh Magistrates' Court, sitting in Newry, on Tuesday following what her own solicitor described as an "horrendous" incident at a bar in the town on Saturday, February 8.
The 28-year-old, appearing via videolink from her solicitor Conor Downey's office, faced two charges of assault on police, as well as common assault, disorderly behaviour in a licensed premises, and resisting police.
A prosecuting lawyer, outlining the details explained that police were called to the bar on the Main Street in Markethill shortly after 8pm following a report from the landlady.
On arrival officers observed the defendant on the floor shouting and swearing at other patrons in the premises.
Police then spoke to the landlady who claimed she had been assaulted by the defendant. She told police she her hair pulled during an argument in which she asked Trimble to leave the premises because of her behaviour.
The defendant was then escorted from the premises by officers, with the prosecution stating Trimble had initially co-operated but quickly became aggressive and started pushing at police.
One constable attempted to apply handcuffs but Trimble reached out and grabbed him by the testicles.
In was at this stage she was brought to the ground and restrained at which point she attempted to bite another constable's right arm.
Because of her intoxication she was unable to be interviewed until lunchtime the following day.
During that interview Trimble confirmed that she could remember being in the bar, and accepts being in a verbal argument with the landlord, but that she simply didn't remember the assault on police.
The prosecution added: "But to her credit she admitted to assault on police officers; she said she was upset at being removed from the bar and accepted she struggled in an effort to resist arrest."
Defence counsel Conor Downey, addressing District Judge Magill, said: "Perhaps, your worship might get a sense of the shame that Miss Trimble feels as a result of her actions; she accepts it was very poor behaviour indeed.
"She obviously had a lot of alcohol taken but to her credit she was candid and made full admission to the police."
Mr Downey added: "In her own words she said 'they were only doing their job' and certainly she accepts that she should not have behaved in that fashion whatsoever – it was horrendous behaviour.
"She hasn't come to the attention of police since this incident and in the intervening period she has attended for counselling for her own difficulties. Unfortunately that has ceased since the pandemic but she would like and hope for that to recommence whenever that may be."
Addressing Miss Trimble, District Judge Magill said: "Your solicitor categorised your behaviour on this occasion as horrendous – he's absolutely right about that.
"This sort of behaviour is completely unacceptable. Pulling a landlady's hair, assaulting and attempting to assault police officers are the sort of offences for which a person may expect that they might go to prison – that's how serious they are, but I have to bear in mind a number of matters on the other side of the scale so to speak; you're 28 years of age with a completely clear record, you're a mother who cares for a child – and you pleaded guilty.
"Pleading guilty will always attract credit from me and I extend that credit to you. Because of this I am prepared to accept that you – as I think you recognise yourself – do need some help.
"If you don't co-operate with probation you will be re-sentenced, at which point you will be endanger of a custodial sentence. On the other side of this, probation can be of great assistance if you meet them half way."
Trimble was sentenced to 18 months on probation for each count, to run concurrently.
Sign Up To Our Newsletter