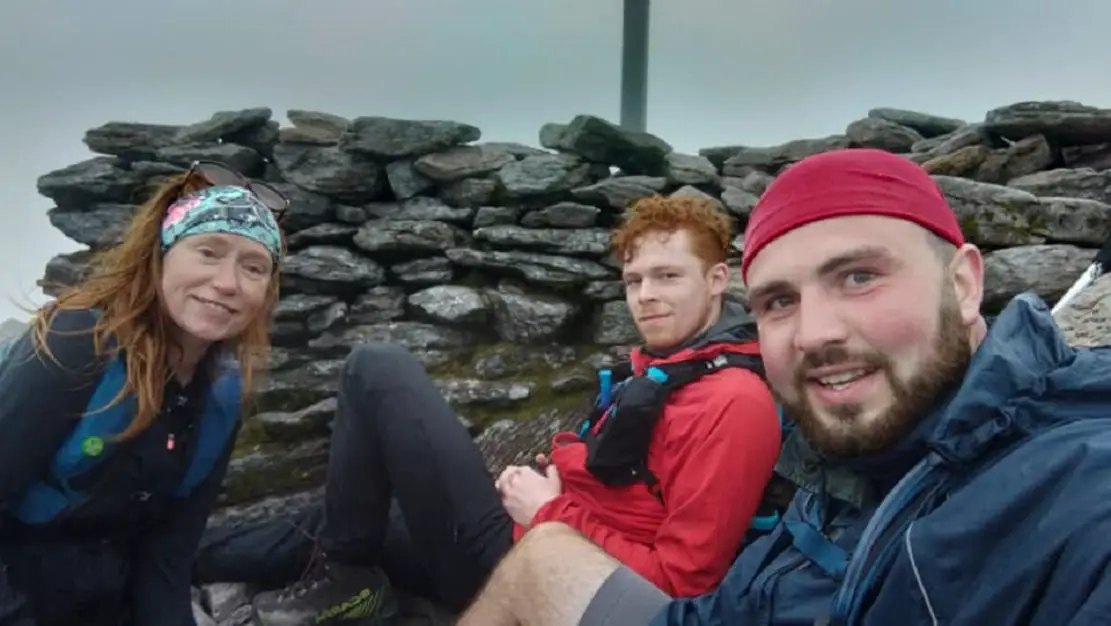 A Co Armagh woman has become the first female to conquer the 32 summits of Ireland back to back after she completed the mammoth task last week.
Carolyn McKinney was joined by Leitrim man Michael John and Ben Scott of Wicklow on the hike which they completed in 87 hours.
The Markethill woman was quick to point out that the whole process would not have gone smoothly without the help of driver Brendan Barrett, of Galway.
Speaking to Armagh I, she explained the the group got in touch with each other through the Facebook Page 'Hiking Ireland' and the challenge was set by herself, although she was not sure who else would be "mad enough" to join her.
Carolyn's first taste of hiking came with the Girls Brigade; she stepped away from it in her teenage years but later rediscovered the hobby.
After completing all 32 peaks in Ireland, individually, last month, Carolyn had the idea of taking on the summits back to back.
"I kind of just put it out there in our wee hiking group and a few said they were up for it, so we started planning from there. In the end we had two other hikers and a driver.
"I have to be honest I wasn't sure anyone else would be mad enough to try it. It's nearly twice the size of Everest in the hiking itself. It's 50 hours of hiking and 30 hours of driving, so it is quare going."
Not wanting to give away her age, Carolyn accepted that she had a few years on her two companions who accompanied her on the challenge.
"One of the boys, he had just completed 37 days of walking the Ireland Way. You normally do it in 40 days but he wanted to finish up early. He had one day's rest before starting this challenge, so he had blisters upon blisters upon blisters."
She joked: "He had said to me at one point if he had slept in the last week he could have beaten me but I don't think so."
One vital cog of the team required special mention from Carolyn and that was the group's driver.
"He was absolutely amazing, we could not have done it without him and he was so into it," she said. "He knew when we would be coming down. He would be getting us hot water and getting rid of wet clothes, because it rained the whole time."
Carolyn also informed that the challenge does not actually start until you reach the first peak, meaning the group were five hours into hiking before the clock started.
"I do have to admit, we kind of cheated on the third night which was the worst drowning we got in Carlingford, we slept an hour in the car to Slieve Donard and just agreed to have another half hour snooze."
Carolyn commented that both her children and her mother were proud as punch at her achievement.
She said: "It is a completely mad challenge to take on. There have only been four sets of people to attempt it and I am the first woman.
"A load of people had suggested doing it for charity, but to be honest I have done loads of things for charity before and I just didn't want to be torturing people for money."
High on the excitement of the achievement and the added help of caffeine gel, Caroline said it took a few days to "feel normal" again but she is determined to go again.
"It was 87 hours, we wanted to get it under 80 hours but there were a few mishaps. We are determined to try it again and we are looking at having a go again some weekend in September.
"The weather will hopefully be better and we will know where we had lost some of that time from before."
Sign Up To Our Newsletter