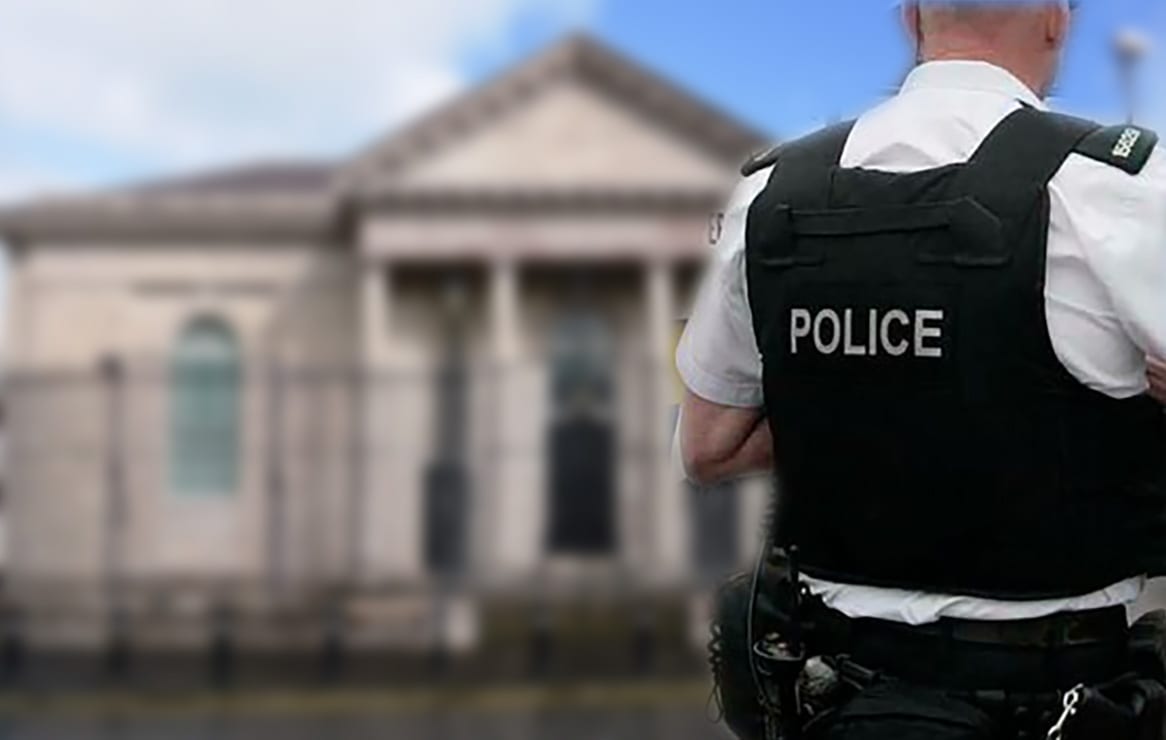 A Markethill man who is alleged to have threatened to shoot his cousin's ex-partner in a phone call from a withheld number has been fined £350.
Court heard that the 47-year-old denied threatening to shoot the injured party but did accept that the call he made had been "intimidating" in nature.
Frederick John Neill, of Bunker Hill, had a plea of guilty entered on his behalf to improper use of public electronic communications at Armagh Magistrates', sitting at Newry.
Defence barrister Colm Fegan stated that a plea would be entered but that some of the content of the phone call, which the incident related to, were refuted.
Prosecution outlined that on September 8, of last year, the injured party reported that they had received a 43-minute phone call from a withheld number at 4.17pm.
During this, he claimed that the caller had made a threat to come to his home and shoot him.
Police interviewed the defendant on February 7. During this he admitted to having made the call but denied that he had threatened to shoot the injured party.
Mr Fegan stated: "Mr Neill accepts that due to the phone call being from a withheld number it could be distressing but he does not accept saying he would go round and shoot him.
"The reason for the call was that the defendant's cousin and the injured party were previously in a relationship. There were domestic issues and they later had an acrimonious split."
He continued: "It was very much a case of him saying, if something like this ever happened again he would come round to his home.
"Mr Neill would say that the call was not hostile throughout the 43 minutes as this was not all that was discussed, but with the injured party's voice trembling and cracking he would accept that he was intimidated."
District Judge Eamonn King ordered that the defendant pay a fine of £350, along with the offender's levy of £15, within 12 weeks.
Sign Up To Our Newsletter