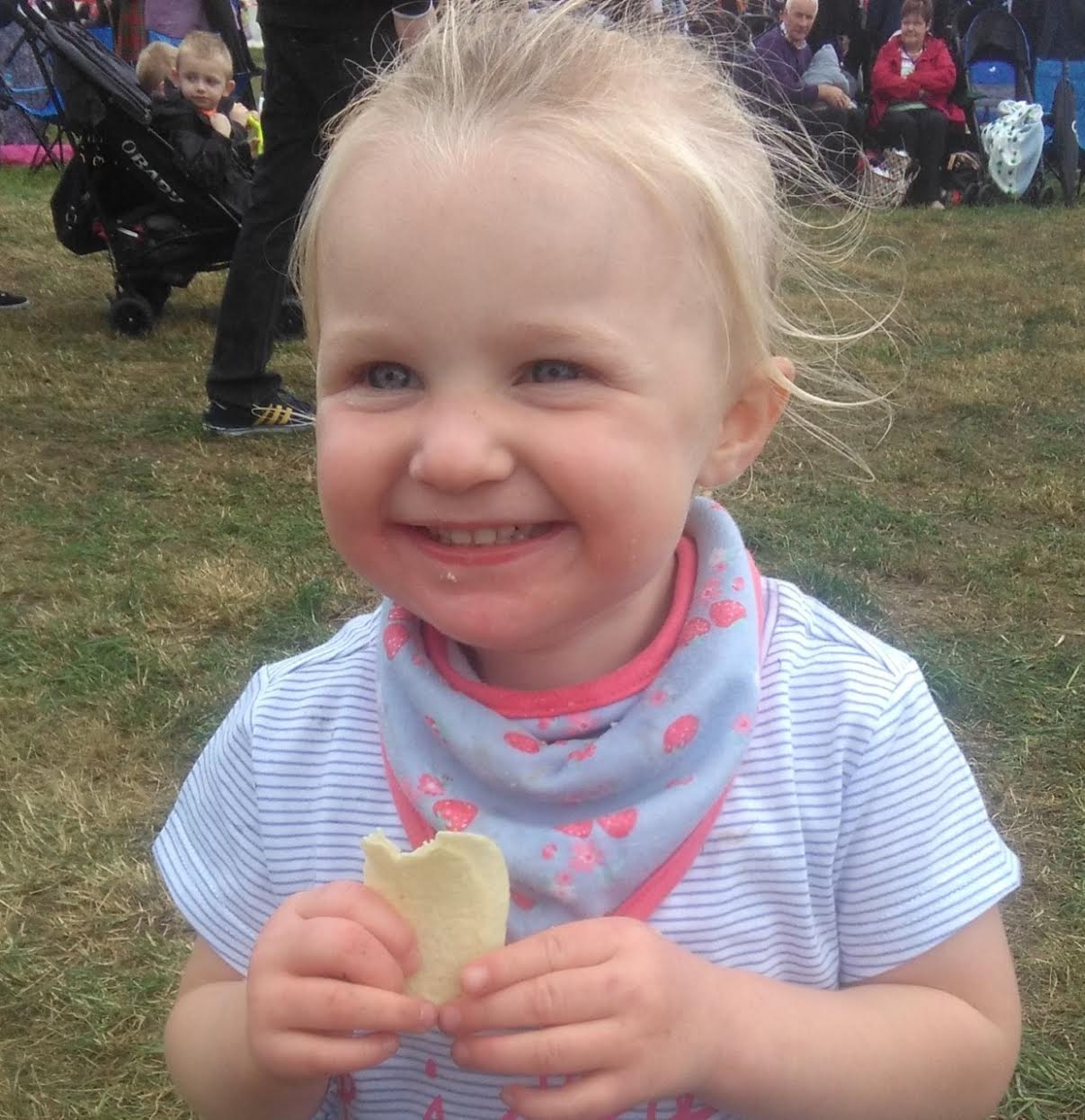 A Markethill couple have expressed their deep gratitude to a local charity for the care, support and guidance they received when their baby was diagnosed with a serious heart defect.
Jonny and Linda Crozier shared their very personal relationship with the Children's Heartbeat Trust as they encouraged people to support a recycling drive to help raise much-needed funds.
They have praised too local businesses and homeowners for coming together to do their bit.
Three local businesses are stepping up the fight against children's heart disease for Recycling Week – which runs until Sunday, September 18 – thanks to a unique initiative that's encouraging homeowners in Northern Ireland to recycle more for a worthwhile cause.
Bryson Recycling launched their 'Recycling Rewards' campaign earlier this year with other local businesses including Huhtamaki in Lurgan, Cherry Plastics in Dungannon and Encirc in Fermanagh.
Each business has pledged to donate £1 to Children's Heartbeat Trust for every tonne of paper, glass and plastic collected through Bryson's weekly kerbside recycling service, which includes more than 170,000 households.
The money donated will support the charity to continue to provide practical and emotional support to children who suffer from heart conditions.
Jonny and Linda Crozier received vital support from the charity when daughter Laura-Jayne was born with Atrioventricular Septal Defect (AVSD) with a leaking pulmonary valve.
"Our world fell apart at our 20 week scan when we found out that our baby had a serious heart defect," they said.
"Laura-Jayne was born in February 2014 and was soon transferred to the Clark Clinic at Belfast's Royal Victoria Hospital.
"Over the following months Laura-Jayne had good days and bad days and we were in constant contact with an expert team of doctors in London.
"At 16 weeks old, she went for major surgery and it was one of the most difficult days of our life – not knowing what the future would hold.
"Luckily, Laura-Jayne recovered amazingly and apart from her scars you'd never know she suffers from congenital heart disease and has undergone major surgery.
"As a family we can't thank Children's Heartbeat Trust enough. They have offered us continuous support, guidance, confidential counselling, family support groups, family fun days out and holiday caravans to enjoy breaks close to home.
"The charity also holds outstanding fundraising events in which we have benefited from all listed activities, making lifetime friends along the way.
"Without the help of everyone involved, including the medical teams, our little hearty warrior may not be with us today.
"It's great to see local businesses coming together to encourage homeowners to recycle. It's something so simple that can really make a difference to local families like ours."
The campaign is expected to recycle and reprocess around 10,000 tonnes of material, and the money raised from this recycling will provide a range of products and services for the charity.
These include Coaguchek Machines, a defibrillator, support for 10 families travelling outside Northern Ireland for surgery and 35 counselling sessions to provide support for anxious parents on their child's diagnosis.
Eric Randall, director at Bryson Recycling, said: "Recycling Week is the perfect opportunity to do good as well as support the local economy. The materials we send to the campaign partners are reprocessed into quality products that are transported all over the world. All of this sustains employment levels locally and improves economic growth."
Cherry Pipes, Encirc and Huhtamaki all reprocess materials collected from Bryson Recycling on a weekly basis and work with household brands such as McDonalds, Bushmills and Baileys to provide quality products worldwide, including pipes, glass bottles and egg packaging.
Read more news:
Sign Up To Our Newsletter