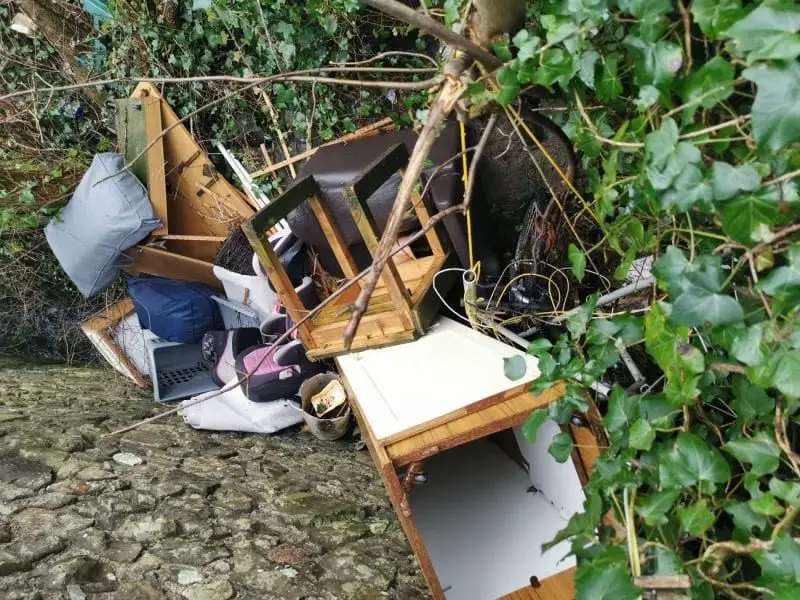 How is this for lazy?
Rubbish blatantly dumped in Markethill with no thought or concern for local residents or business people.
But what is incredible about this is that the perpetrators could not even bring themselves to travel the short distance it would have taken to dispose of it properly.
The dumping in question happened at Keady Street.
Furniture, cushions, carpet and more have simply been turfed out.
One local resident who sent Armagh I this photograph found it hard to believe just how brazen they were.
He said: "This is a stream that runs under Keady Street and behind the businesses in Geddis Square.
"Someone – instead of driving to the recycling centre in Faigreen 500 yards away – has dumped their household clearance items into the stream."
Ulster Unionist Alderman Jim Speers condemned those responsible for the dumping.
He said: "This must be a sick lazy person to do this within yards of the council waste disposal site."
Anyone who has any information on this or any other incident of fly-tipping can report it to the ABC Council, which is actively working towards reducing such activities which cost ratepayers thousands every year.
Sign Up To Our Newsletter