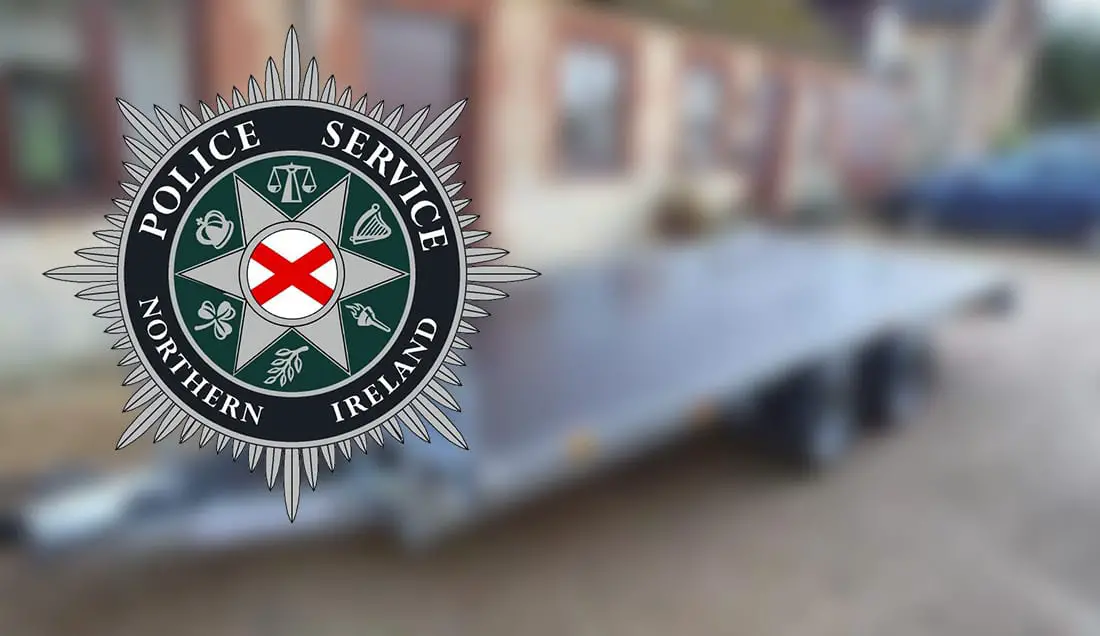 Just days after a county Armagh farmer had a stolen jeep returned to him, he has been left counting the cost of another theft.
Jim Dalzell from Markethill was the victim of a farm theft back in January when a Mitsubishi Shogun was taken from outside his home on the Gosford Road.
That vehicle was located a few days afterwards but was taken by police. It was finally returned to him on Monday this week.
However, just four days later and Mr Dalzell has been hit again; this time a 10×8 ft Hudson flat builder's trailer was stolen from outside his home on the Gosford Road once again.
It is believed it was taken some time between 12 noon and 2pm today (Friday).
The family have made an appeal on social media for the return of the trailer.
If you have any information, please contact police on the non-emergency number 101. Alternatively, the family can be contacted directly on 07749971537.
Sign Up To Our Newsletter