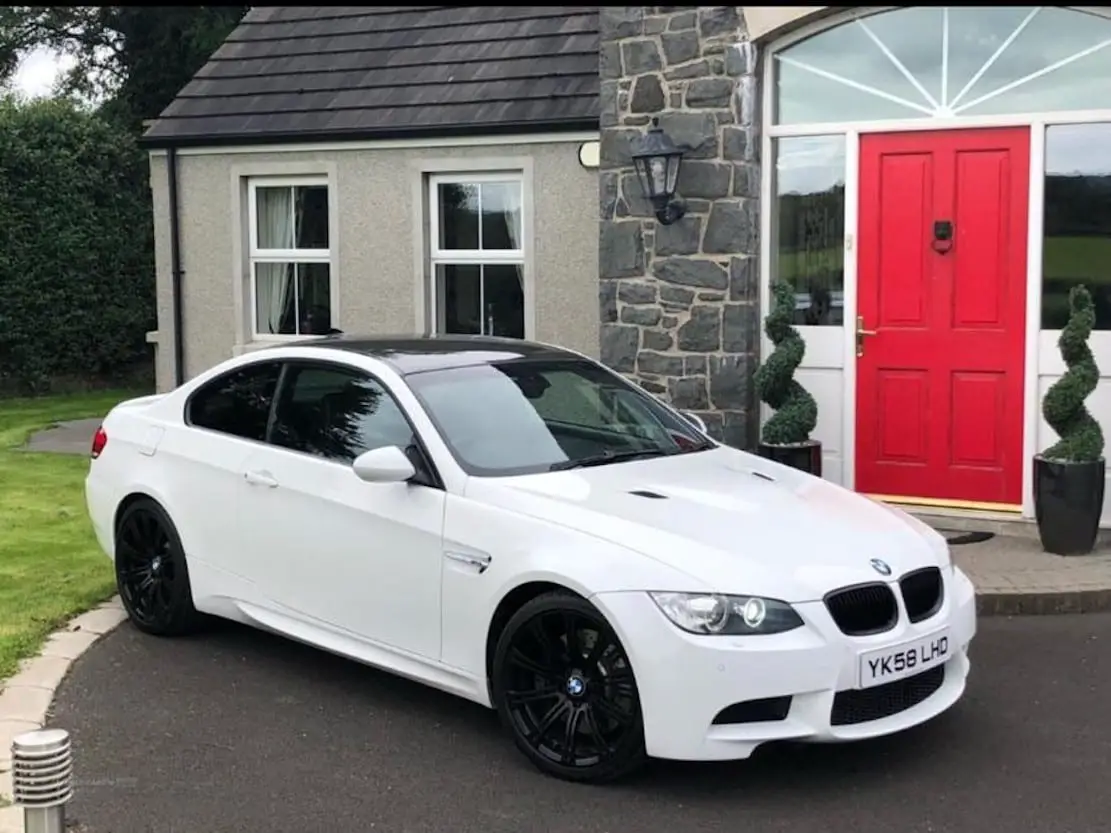 A Markethill man has been left devastated after his house was burgled and a car stolen in broad daylight on Sunday afternoon.
A BMW M3 was taken from the driveway of Dean Heatherington's Forest Park home at around 3pm yesterday.
The burglary was being linked to a black Audi TT which was seen in the Markethill and Keady areas throughout that day.
Police have confirmed they believe the Markethill incident was connected to another burglary and an attempted burglary in Keady.
Dean told Armagh I how both his own home and that of his next-door neighbour were ransacked by three men who had been in the Audi vehicle on Sunday afternoon.
The BMW M3 which was taken belonged to Dean's partner's son, Mark, and had been bought just three weeks ago.
Dean said: "He had only done 400 miles in it. When he goes to work he uses another wee car he has.
"Mark worked so hard to buy that car and didn't even use finance, he bought it outright."
Dean believes his home was targeted because of the "high value car", but explained "they ransacked the house from end to end" and also made off with laptops, watches, phones and money.
His next door neighbour also had their house broken into but there was no car parked on the driveway of that property.
He explained that a neighbour had seen the Audi parked in his neighbour's driveway at 2.45pm on Sunday.
Dean said: "A neighbour had noticed three fellas getting out of the car and there was one baldy boy who waved at him as if he knew him.
"He didn't think anything of it until the police came later on."
On Sunday, Dean had left the house at around 1pm to go out for lunch.
On his way home at 4.30pm he received a call from his partner's son to say the house had been burgled.
Describing the scene, Dean stated: "They had gone through every room and just pulled the entire house apart, looking for money and whatever else they could get their hands on.
"Your whole privacy is completely ruined, because they went through everything in this house."
He said that police later recovered the Audi TT in the Carrickdale area, with three men seen getting out of the vehicle.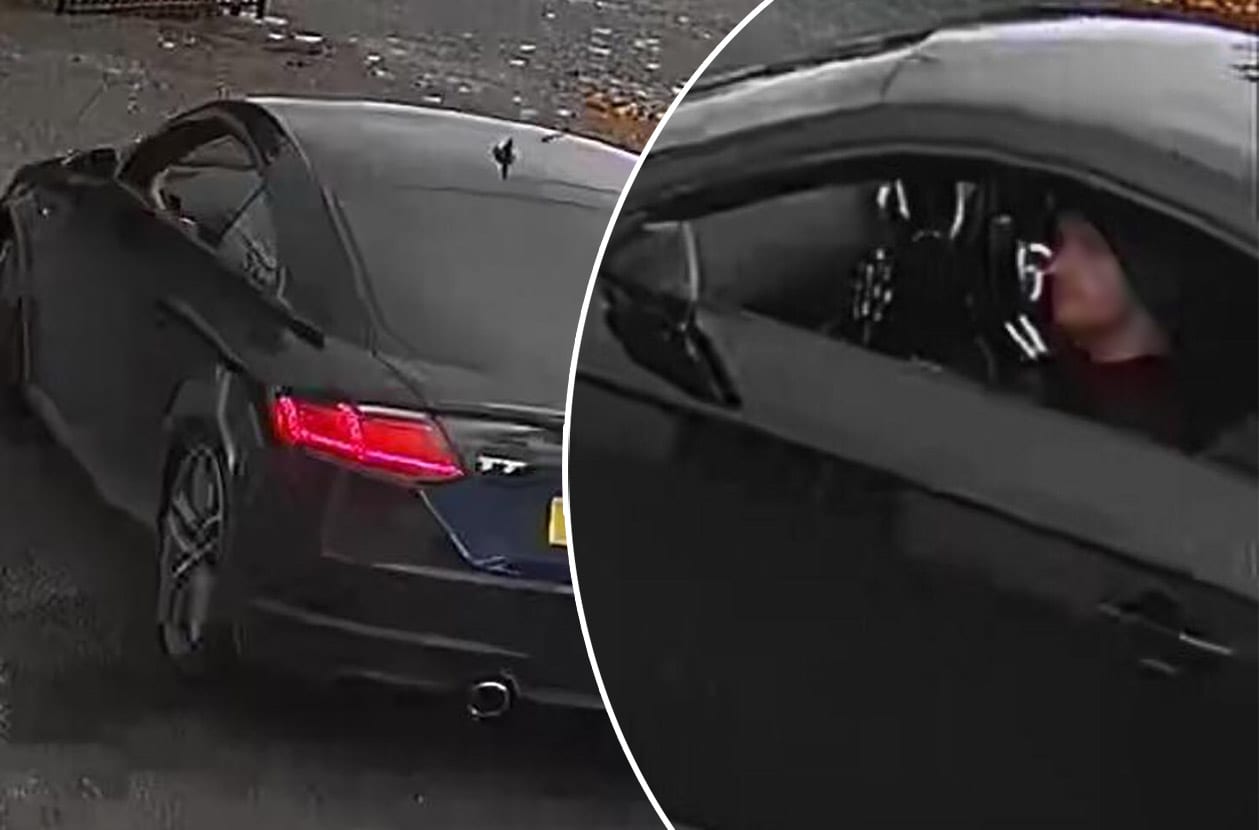 They also told Dean that Mark's BMW had been picked up on a traffic camera passing the border on the main Newry-Dublin road at 3.30pm.
Dean said he had also been informed by police that the Audi car had been stolen in Dublin last week and had been fitted with English number plates.
The Markethill man stated: "It's becoming such a common thing now, you always read about poor souls that have their houses broken into but when it happens on your own doorstep it's devastating.
"To be able to go in and cause that amount of heartbreak on people with no.one really seeing them… they know exactly what they are doing.
"They are an organised gang and they will be back up next week doing somewhere else."
Police said they investigating the report of the burglary at Dean's Forest Park home.
Sergeant Blair told Armagh I : "It was reported at 4.50pm on Sunday that entry was gained to a property sometime that afternoon between 1pm and 4.30pm, and that a white BMW M3 parked outside was reported stolen.
"A Dell laptop, a Fossil watch and a ring were also reported stolen. A watch inside the vehicle was also reported stolen.
"We also received a report yesterday, just before 5pm, of a burglary at a house in Mulcreevy Crescent in Keady. It was reported entry to the property was forced sometime between 12.30pm and 4.30pm yesterday afternoon, and that two religious medals on gold chains were taken. A football medal and a sum of money were also reported stolen.
"Shortly after 5.30pm yesterday, we received a further report of an attempted burglary at another property in the Mulcreevy Crescent area. It's believed this occurred sometime between 2.30pm and 5.30pm yesterday afternoon.  Nothing was reported stolen.
"We believe these incidents are linked at this time and our enquiries are continuing.
"I want to appeal to anyone who was in these areas on Sunday and noticed any suspicious activity, including any vehicles being driven in a suspicious manner, to get in touch.
"I would also appeal to anyone who is offered for sale any of the items reported stolen in suspicious circumstances to call us on the non-emergency number 101, quoting reference 1019 of 21/10/18.
"Alternatively, information can also be provided to the independent charity Crimestoppers on 0800 555 111 which is 100% anonymous and gives people the power to speak up and stop crime."
Read more: Residents in Keady and Markethill on high alert as black Audi TT linked to burglaries
Sign Up To Our Newsletter