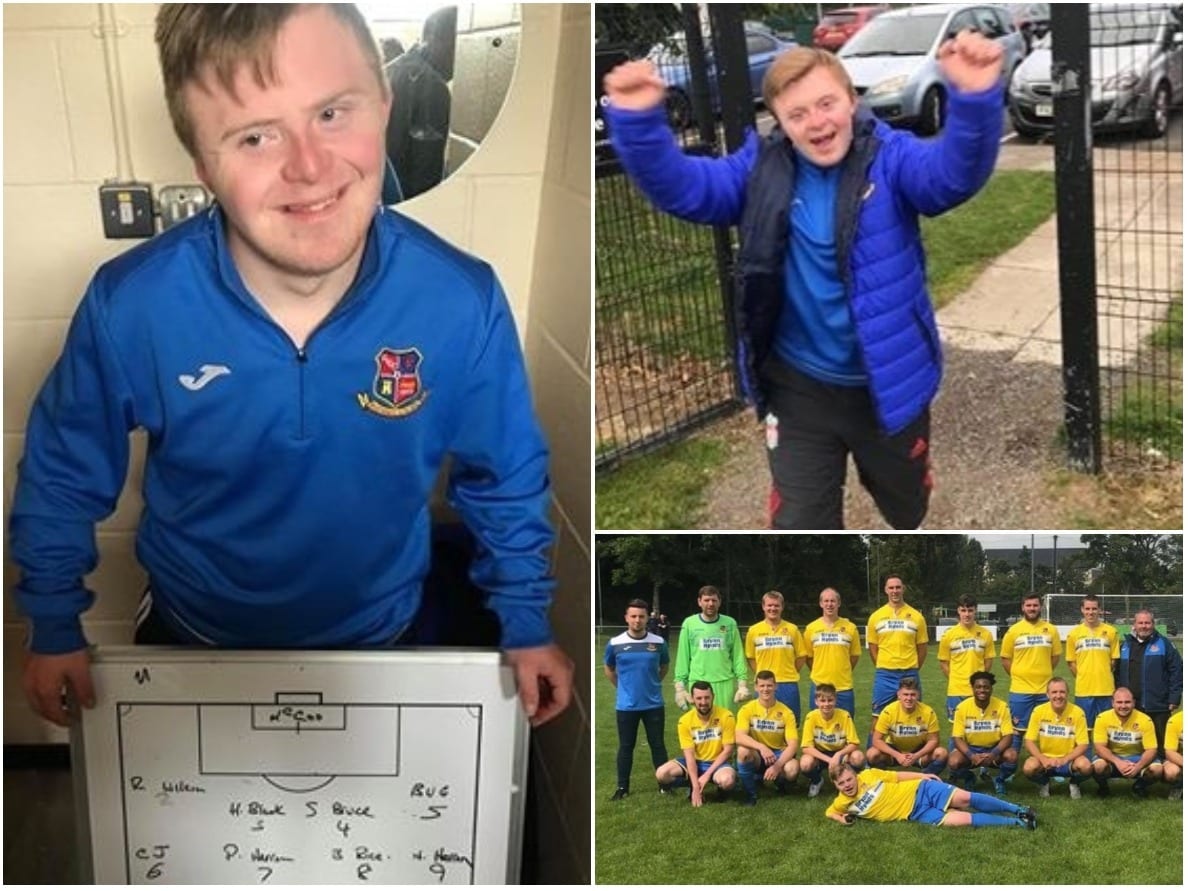 A young Markethill man is on cloud nine after making his Lonsdale League debut on Saturday.
Craig Malcolmson came on as a substitute during Richhill AFC Colts' game against Keady Celtic.
The 21-year-old – who is a big Liverpool fan – was simply beaming at being able to turn out for the team.
And everyone at Richhill AFC is thrilled that he did.
Craig's dad Delly took over as manager of the Colts at the start of the season.
For he and all at Richhill it was a brilliant moment to have Craig play his part.
Richhill AFC's Gary McCoo said it was a "very proud" moment for all.
He told Armagh I : "Last week we had only one sub so Craig got kitted out, but we couldn't bring him on as he was not signed.
"So we got him signed last week and gave him the last two minutes yesterday against Keady Celtic in the Lonsdale League.
"He loved it. He has been brilliant at training, helping us set up and moving the nets, so it was brilliant to see him get a run out."
It was a day of celebrations all round, as Richhill AFC Colts beat their Keady Celtic opposition 5-2.
A great result for Delly, Craig and all the lads!
Added Gary: "It was a very proud moment for Craig and his family, especially his dad, as he puts a lot of work into running the time and seeing his son run out.
"The club just love having him about that's what football is all about!"
No truer words!
Congratulations to Craig and all of the Colts!
The club would like to thank Keady Celtic and the Lonsdale League for making it happen.
Sign Up To Our Newsletter