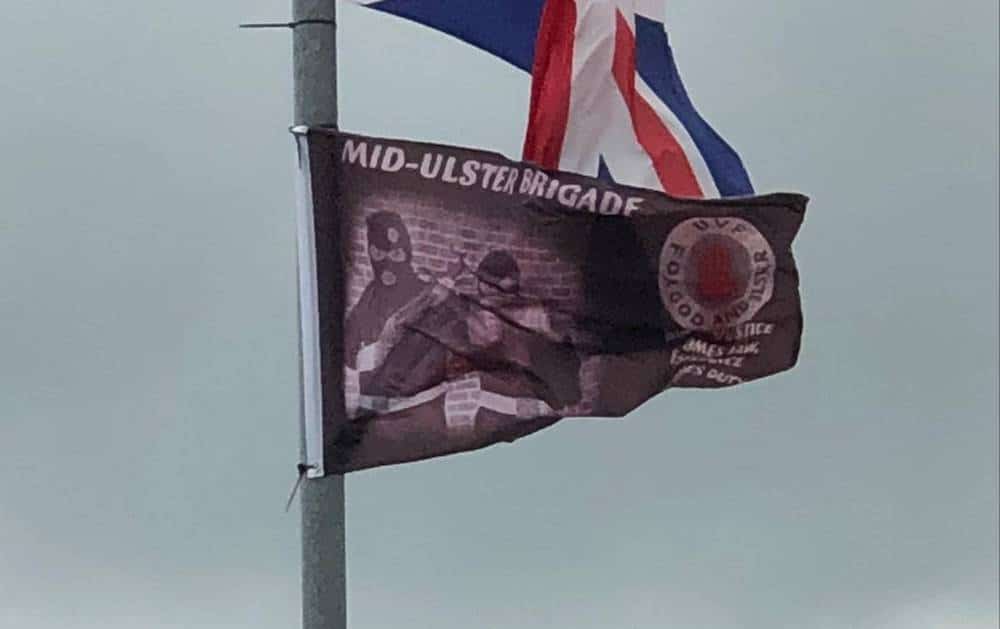 Residents have raised concerns over the erection of paramilitary flags in areas of Mountnorris and Markethill.
Newry and Armagh MLA Justin McNulty has expressed his own anger over the display.
"I have recently been contacted by a number of local residents in the Markethill and Mountnorris areas about paramilitary flags flying in full view," said the SDLP assemblyman.
"These flags, displaying paramilitary insignia and images of masked gunmen, are a sinister reminder of our troubled past, so naturally they have caused a great deal of distress to the local community."
Mr McNulty said there is "absolutely no place for paramilitaries or paramilitarism in our society".
He has made representations to the Police, the Council and the Department for Communities "in an effort to have urgent action taken to ensure that these flags are removed immediately".
He concluded: "The message here is simple – displays like these, which seek to glorify murder and terrorism, will not be tolerated. Those responsible have nothing to offer our people, and they must be faced down by the entire community."
Sign Up To Our Newsletter