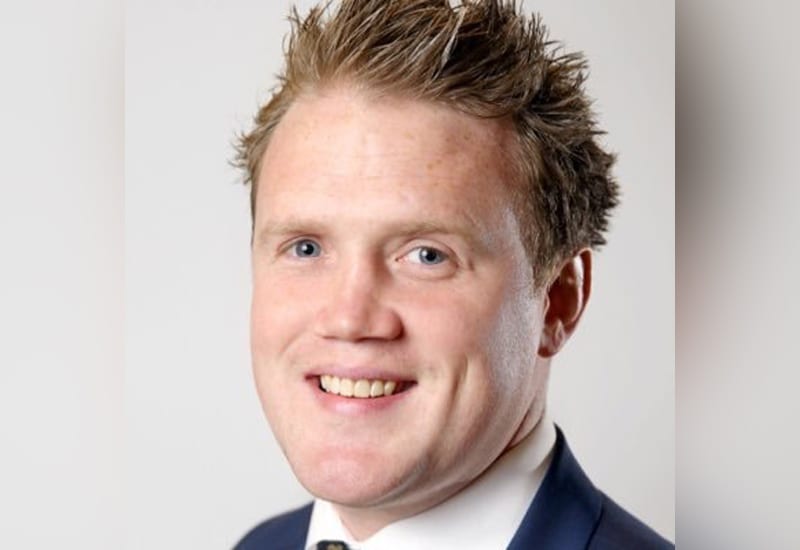 A county Armagh man has spoken of his delight after being elected president of the Young Farmers' Clubs of Ulster.
James Speers, a beef and sheep farmer from Markethill, was elected at the organisation's annual AGM in Armagh on Saturday.
Mr Speers, who has been a member of Collone Young Farmers for 16 years, will over see the organisation for the next two years.
Speaking to Armagh I, Mr Speers said he was privileged to be recognised with such a distinction.
"I am extremely honoured and privileged to be able to lead the Young Farmers at a really exciting time for the association," he said.
"I have been a member of Collone Young Farmers for 16 years; I've held various positions there and in Armagh, and have spent four years with the presidency team. This now, is a great opportunity for myself."
James is keen to develop and build the association and aims at increasing the membership of not only young farmers, but young people too.
"We arrange a number of activities and competitions throughout the year and we need to bring more people on board, more young people.
"We are the voice of the rural youth across Ulster and we need those young people to have a voice."
With the UK exit from the European Union, the already battle-hardened agricultural sector will be at the forefront of people's minds over the next two years – a key period that will encompass the entirety of Mr Speers's presidential term.
"It is quite a significant challenge, especially in the agricultural industry," he explained.
"Brexit is very important and we want to ensure that we we secure a sustainable and profitable future for our young farmers in the generations to come. We need to make sure too, that our voices are heard during that negotiation period, which is what I, and the organisation, will work hard to achieve."
He continued: "Every year the president selects a theme and this year my theme is simple; just two words. Member success.
"I will work towards recognising the efforts, work and success of all our members across Northern Ireland. They play a significant role in rural Northern Ireland at every level and in every aspect and we will make sure they are recognised for that."
Collone Young Farmers paid their own tribute on Facebook, which read: "Congratulations to our very own James Speers on being elected YFCU President this weekend at the AGM and Conference.
"James has always been a true Collonian having started Collone Yfc at the age of 12 and moving up through the ranks holding many positions and having great success throughout, it is an honour to have someone from our club as the YFCU President. We wish you best of luck for your term as President!
"Also at the AGM and Conference this weekend other members Judith McCombe received 2nd in Treasurer of the Year and was a finalist for Senior Member and Elaine Crozier received 3rd in Secretary of the Year along with her Gold Duke of Edinburgh award as well! A congratulations goes out to the two girls and it's shows that the dedication and hard work pays off."
Sign Up To Our Newsletter